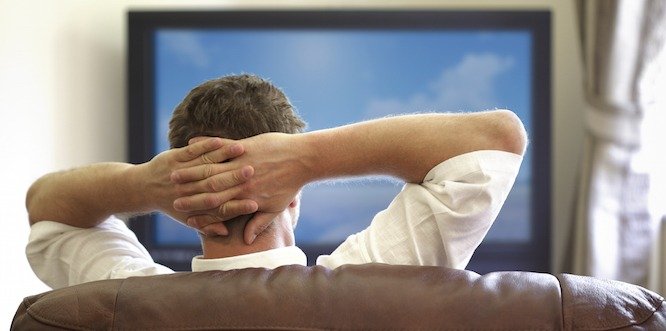 "Our bodies have evolved over millions of years to do one thing: move." After all, humans were hunters and gatherers and survival meant constantly being on the move. Thanks to technological advances resulting in an ever-expanding number of labour-saving appliances, using elevators instead of stairs, riding in cars to school or work, the Internet, television and an increasingly longer work week, the human need for movement has largely disappeared and been replaced by a sedentary lifestyle.  Electronic living has sapped almost every flicker of activity from our daily lives. There are real dangers of sedentary lifestyles.
Public Health Organizations and various scientific associations have produced evidence-based physical activity/exercise guidelines for the prevention and management of diabetes. These include accumulating a minimum of 150 minutes of moderate-to-vigorous-intensity aerobic exercise weekly, spread over at least 3 days, with no more than 2 consecutive days with no exercise and including resistance exercises 3 times per week.
Type 2 diabetes is a global public health crisis that threatens the economies of all nations, particularly developing countries. Fuelled by rapid urbanization, nutrition transition, and increasingly sedentary lifestyles, the epidemic has grown in parallel with the worldwide rise in obesity.
According to the Canadian Community Health Survey reported by Statistics Canada in 2007, 48% of Canadians aged 12 and over — or about 12.7 million people — were physically inactive, getting the equivalent of less than 30 minutes of walking each day. Twenty-five per cent — 6.6 million Canadians — reported that they were sedentary most of the day.
The Canadian Health Measures Survey (CHMS) conducted a study using at least four days of valid data collected from a total of 2,832 adults aged 20 to 79 and 1,608 children/adolescents aged 6 to 19. For scientific validity, the activity level of participants was measured directly using a small device akin to a sophisticated pedometer worn on the subject's hip for seven days.
Highlights from the survey included:
Just over half of all adults accumulate at least 30 minutes of moderate-to-vigorous physical activity one day a week, but only 5 per cent of adults manage to accumulate the recommended 150 minutes through the week.
On average, adult men take about 9,500 steps a day, compared with 8,400 for women. Among older adults aged 60 to 79, men averaged 7,900 steps each day, while women averaged 7,000 steps.
Over the years, the Harvard School of Public Health has conducted two large studies to quantify the risk of sedentary lifestyle on the development of type 2 diabetes and obesity.
The first major study (The Nurses' Health Study) included 50,277 nurses who were aged 30 to 55 and had their health status followed for 6 years. Of this group, 3757 (7.5%) of them who were not obese at the start of the study became obese by the end. There were also 1,515 new cases of type 2 diabetes. Adjusting for age, smoking, exercise levels, dietary factors, and other variables, each 2 hour block of TV watching was associated with a 23% increase in obesity and a 14% increase in the risk of diabetes. Researchers estimated that 30% of new cases of obesity and 43% of new cases of diabetes could be prevented by adopting a more active lifestyle (<10 hours/week of TV watching and ≥30 minutes/day of brisk walking).
The second study (The Health Professionals Follow-up Study) included 37,918 health professional men aged 40 to 75 years whose health status was followed for 20 years. Each 2 hour block of watching TV independent of physical activity was associated with a 20% higher risk for Type 2 diabetes. The participants in the study who watched more TV also tended to have unhealthy eating habits (higher intake of processed meat, snacks and sugar-sweetened beverages, and fewer fruits, vegetables and whole grains). This eating pattern was directly related to advertisements and food cues appearing on TV.
In addition researchers at the Harvard School of Public Health performed an analysis of data from all the studies conducted from 1970 to March 2011 and published the results in the Journal of Medical Association. Here is a brief summary:
Four studies, involving 175,938 people, focused on type 2 diabetes.  There were 6,428 new cases during an 8.5-year follow-up (average).
Four studies focused on non-fatal cardiovascular disease and involved 34,253 people. When they had been followed for 10.4 years, 1,052 of them developed non-fatal heart disease.
Three studies looked at all-cause mortality, and involved 26,509 individuals – there were 1,879 deaths during a 6.8-year follow-up.
In conclusion, findings from this composite data suggested that people who watched TV regularly for two hours a day had a 20% higher risk of developing type 2 diabetes, a 15% higher risk of developing fatal or nonfatal cardiovascular disease, and a 13% greater risk of dying early from any cause.
Further studies are needed to determine whether reducing prolonged TV viewing can prevent chronic disease morbidity and mortality.
In summary: Cutting back on "sit" time is just as important as increasing "fit" time.
People adopt different ways to cut down on sedentary time. Here are some reported by people living with diabetes:
Doing resistance exercises while watching TV
Doing stretches while watching TV
In commercial breaks, going up and down a flight of stairs
Scrubbing the stove tops and other kitchen counter tops is a great way to help flex your arm muscles.
Like the TV anchors, get a standing desk instead of sitting at work
Cleaning one room of the house at a time for 15 minutes every day or even better, 20 minutes after dinner instead of sitting (Just watch the blunting effect on blood sugar too!)
Take the grandchild in stroller for 15 minutes twice a day
Lying in bed and doing abdominal crunches before sleeping and on waking up in the morning (a good way to get rid of that spare tire)
In summer, frequent visits to the backyard to tend the plants
Standing rather than sitting on the bus/train commute and giving your seat to someone else who really needs to sit.