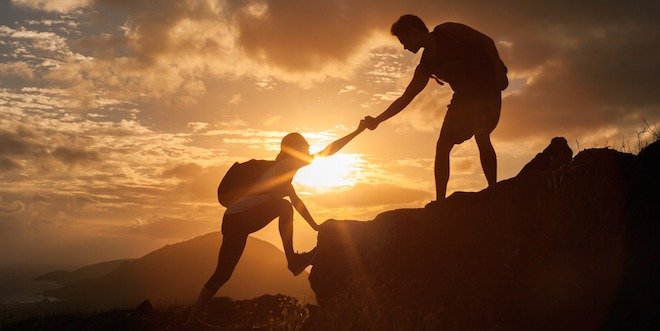 The list of long-term diabetes complications can be scary.
REMEMBER… complications are not due to diabetes BUT are due to poorly managed diabetes.
There is a lot that can be done to prevent problems.
Diabetes affects blood vessels. The complications that happen because of harm to the blood vessels can be divided into effects on large blood vessels (macrovascular), and complications from harm to small blood vessels (microvascular).
The reason to divide these is that other risk factors besides blood sugar levels can also affect how quickly complications can happen.
Big Blood Vessel Complications
The problems that happen because of damage to these blood vessels are due largely to narrowing or hardening of the blood vessels (atherosclerosis). Often people with diabetes have other risk factors besides diabetes that can affect blood vessels like elevated blood pressure or cholesterol. As the "genetic package" for diabetes, these other traits tend to travel together on the DNA. So, besides controlling blood sugars, controlling these risks is as important – and maybe even more important – for preventing these types of complications.
1.  Heart Attack/Stroke
People living with diabetes have an increased risk of heart disease. Their risk of heart disease is the same after age 40 as someone 15 years older without diabetes.
Prevention:
Don't smoke…continued smoking is associated with 3 times the risk of a stroke or heart attack
Make sure blood pressure is less than 130/80
Make sure cholesterol is controlled (usually LDL less than 2.0)
Exercise regularly and maintain a healthy weight
Take medications that are recommended for protection of arteries
Blood sugar control, usually an A1C of  <7%, although some research would suggest that this is most important for younger people and for older people – especially those who have already developed heart disease. It is a balance between tight blood sugar control and avoiding low blood sugars.
Read more about preventing heart attack or stroke here.
2. Amputation

Poor circulation to the feet, with or without nerve damage, can lead to amputation. Diabetes that is not well managed is the leading cause of non-traumatic amputation.
Prevention:
Don't smoke … there IS a theme here!  Check out this blog for more information…plus all the bullets above for preventing heart attack.
Don't develop nerve damage (see below)
IF you have nerve damage and you have decreased ability to feel your feet (this can be determined by an exam done by the diabetes team)… check out this blog on neuropathy
Inspect your feet every day, take good care of your toe nails and be sure to have good foot wear.
Small blood vessel complications
Small blood vessels are most influenced by blood sugars. Generally speaking, for every 1% reduction in A1C, there is an almost 40% reduction in all the small blood vessel complications.
Poorly controlled diabetes is the leading cause of blindness. This condition is very preventable, both by maintaining blood sugars at target and by seeing an eye specialist for treatment. Damage to blood vessels can lead to bleeding in the retina. People with diabetes are also more likely to get cataracts.
Prevention
Don't smoke
Maintain blood sugars at target
Maintain blood pressure at target
Diabetes is the leading cause for end-stage kidney failure. Blood sugars not at target directly harm the kidneys. We can measure if the kidneys are being damaged by doing a blood test(filtration rate) and urine test (ACR).
Prevention:
Don't smoke
Maintain blood sugars at target (usually A1C <7%)
Maintain blood pressure at target (usually less than 130/70). Having higher blood pressure directly harms the kidneys, which in turn can cause high blood pressure leading to a vicious cycle of harm.
Discuss possible medications that have been proven to protect kidneys with your healthcare team.
Loss of sensation or actual pain, particularly in the feet, can be a very frustrating and bothersome complication. Although the condition is linked to higher sugars, some individuals can develop this even before their diagnosis of diabetes or even occasionally with sugars at target. The majority, however, are caused by elevated sugars. Combined with poor circulation, this long term complication can also lead to amputation. People who consume excess alcohol can also develop a similar type of nerve damage which may accelerate this nerve damage from diabetes.
Prevention:
Maintain blood sugars at target
Avoid consuming excess alcohol
6. Erectile Dysfunction (ED)

Men with diabetes are more likely to develop erectile dysfunction. For the most part, this is thought to be a circulation complication much like heart disease, and all the prevention bullets above apply to preventing ED. In fact, when men present with new onset ED, it is important to look at heart risk factors as this can be an early marker.
Careful diabetes care can reduce your risk of serious complications. Discuss what changes you may need to make with your healthcare team to reach your goals!