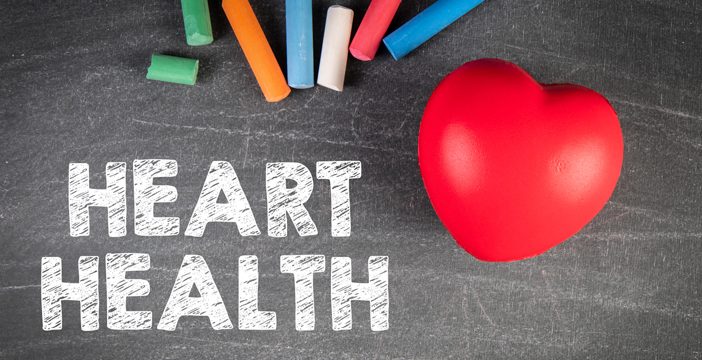 In addition to monitoring blood glucose, cholesterol management for people with diabetes requires attention. Cardiovascular disease is the primary cause of death for those living with diabetes. Managing your cholesterol effectively can help decrease your risk of cardiovascular disease, including heart attack and stroke. That's why it's important to understand your risks and take action to optimize your overall health. Read on to learn more about lowering your cholesterol levels.
What is cholesterol?
Cholesterol is a natural substance made by the liver that travels through the bloodstream. Our bodies need a healthy amount of cholesterol to build cells and make vitamins and other hormones. Cholesterol can also come from what we eat. If the body has too much cholesterol it can be dangerous, as it is a type of fat that can build up inside the arteries. Over time, cholesterol can harden and form a stiff fatty deposit (called plaque) that damages arteries, making them narrow and decreasing blood flow. As a result of this decreased blood flow, the heart works harder to pump blood, which increases the risk for heart attack and stroke.
What are the 2 types of cholesterol?
There are 2 main types of cholesterol:
Low-density lipoprotein (LDL) cholesterol is referred to as 'bad' cholesterol. If LDL cholesterol levels are high, they can form plaque on your artery walls and block blood flow to the heart and brain.
High-density lipoprotein (HDL) cholesterol is referred to as 'good' cholesterol because it helps to remove excess cholesterol from the body.
What are triglycerides?
Triglycerides are different from cholesterol, although we look at them in a similar way. They are a type of fat (lipid) found in the blood. Most of the excess fats and calories we eat are converted into triglyceride form. High triglyceride levels may contribute to hardening of the arteries, which can increase your risk of stroke, heart attack and other types of heart disease.
Understanding your risk of heart disease if you have diabetes
Most adults with diabetes are at greater risk of cardiovascular diseases, such as heart attack and stroke. People with diabetes have an increased risk of cardiovascular disease even if their LDL-cholesterol is normal. However, they have an even higher risk if their LDL cholesterol is elevated. Aggressive management of all cardiovascular risk factors, including high cholesterol levels, is particularly important for people with diabetes.
Cholesterol testing
Adults with diabetes should have their cholesterol tested once a year, or as indicated by their healthcare team. More frequent testing may be necessary for people who take cholesterol medications. The best way to evaluate your cholesterol levels is to have a simple blood test.
Your test results will include:
LDL cholesterol (bad cholesterol): your target should be less than 2.0 mmol/L
Non-HDL cholesterol (total cholesterol – HDL cholesterol): your target should be less than <2.6 mmol/L
HDL cholesterol (good cholesterol): your target should be higher than 1.2 mmol/L
Triglycerides: your target should be less than 1.5 mmol/L.
The impact of diet on cholesterol
What you eat has a huge effect on your health. Saturated fats increase LDL cholesterol levels. Highly processed foods and animal-based foods are a major source of saturated fat and are usually high in calories, salt and sugar. Replacing foods that are high in saturated fat with healthier options, such as fish, nuts, beans and legumes, can lower your risk of heart disease.
Eating a well-balanced diet that includes soluble fibre will help improve your blood sugar control and overall cholesterol profile. You can add fibre to your daily diet by increasing the amount of vegetables you eat, as well as eating fruits with their skin on (for example, apples, pears or peaches). Adding oats and barley to your daily meal plan can also increase your fibre consumption. A good goal is to aim for 21 to 38 grams of fibre per day in order to get heart-healthy benefits. For other tips, check out these 7 foods that lower your cholesterol.
Medications to manage cholesterol
The most commonly used class of medications used to lower cholesterol are called statins. These drugs are very effective at lowering LDL cholesterol and have some triglyceride-lowering effects as well. In certain situations, statins can also be used to reduce cardiovascular risk, regardless of a person's cholesterol levels.
Examples of statins include:
Atorvastatin (Lipitor®)
Fluvastatin (Lescol®)
Lovastatin (Mevacor®)
Pravastatin (Pravachol®)
Rosuvastatin (Crestor®)
Simvastatin (Zocor®)
Other classes of medications can also be used to lower your cholesterol. These may include:
Cholesterol absorption inhibitors: these work by preventing cholesterol from being absorbed in the intestine:
Fibrates: this class of medication is effective at lowering triglyceride levels:
Bezafibrate (Bezalip®)
Fenofibrate (Lipidil®)
Gemfibrozil (Lopid®)
Niacin: this is a B vitamin that lowers triglycerides and has mild LDL-lowering action. Take this only if your doctor has prescribed it.
Resins (bile acid sequestrates): this class of medications causes the intestine to get rid of more cholesterol:
Cholestyramine (Questran®)
Colestipol (Colestid®)
PCSK9 inhibitors: these are injectable medications that bind to and inactivate a protein in the liver to lower LDL (bad) cholesterol:
Alirocumab (Praluent®)
Evolocumab (Repatha®)
How to manage cholesterol levels if you have diabetes
Making healthy lifestyle changes is an important component of cardiovascular protection and overall diabetes management. In addition to a balanced diet, it is equally important that you work towards being physically active and achieving a healthy weight. Also, every effort should be made to quit smoking, as it will not only improve cholesterol levels but also protect your arteries. Taking medications, as discussed previously, is also common for people with diabetes.
It is important to talk to your healthcare team, understand your risks and take action to make a positive impact on your overall heart health.