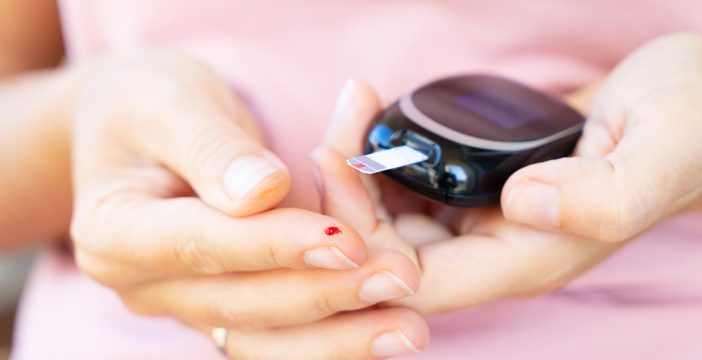 When you have prediabetes, you're at much greater risk of getting type 2 diabetes too, along with other diabetes-related health conditions such as heart disease and stroke. The good news is that you can delay or even reverse the onset of diabetes by making some key lifestyle changes. First though, it's important to determine if you have prediabetes so you can make a plan.
What is prediabetes?
When your blood sugar levels are high, but not high enough to be considered diabetes, you may have prediabetes. It may also be referred to as 'borderline diabetes'. This often happens when the insulin in your body isn't working as optimally as it should and therefore too much sugar builds up in your blood.
Signs and symptoms of prediabetes
Usually there are no noticeable symptoms associated with prediabetes, so a blood test is the best way to determine if you have the condition. Keep in mind that any of the following could put you at risk:
You have an immediate family member with diabetes
You are overweight or obese
You live a sedentary lifestyle
You have a high waist circumference
You had gestational diabetes (during pregnancy) or had a baby who weighed more than 9 pounds
You have high blood pressure
Your HDL (high-density lipoprotein) cholesterol is too low or your triglyceride level is too high
You're of African, Native American or Latin American descent or an Asian/Pacific Islander
You take certain medications, such as corticosteroids or beta-blockers.
Find more information on prediabetes risks here.
How do I get diagnosed?
Your doctor will give you a blood test, which typically consists of testing your fasting sugar levels first (i.e. your blood sugar level before you eat in the morning). If the test indicates a high blood sugar, your doctor will then do an A1C test, which provides an average of your blood sugar levels over the last three months.
Be sure to get checked for prediabetes if you're 45 years of age or older, or if you have any of the signs and symptoms above.
How do I manage prediabetes?
One great way to manage prediabetes is to lose weight (if you need to), get regular exercise and follow a healthy diet. Here are 8 easy steps you can start taking right now that can help you improve your lifestyle and reverse prediabetes.
Keep in mind that your doctor may still prescribe medication if you're at high risk for diabetes and already have other medical issues, such as high blood pressure. Read more about why prediabetes may require you to take medication here.
What's a prediabetes diet?
Eating healthy is a good way to delay or prevent the onset of type 2 diabetes and its associated health issues. Take a look at Canada's Food Guide to see what foods you should be incorporating into your diet in order to reduce health risks and maintain a healthy weight. Ideally you should be limiting processed foods and those high in fat, sugar or salt. You should also be eating three meals a day, no more than six hours apart, to help keep your blood sugar levels controlled.
How do I prevent type 2 diabetes?
If you're diagnosed with prediabetes, it's important to make a plan to get yourself on a healthier track as soon as possible. Remember that you can prevent or delay the onset of type 2 diabetes with some key lifestyle changes. Find some more great tips on how to live a healthier life that may prevent type 2 diabetes here.
If you are concerned about having prediabetes, talk to your healthcare provider to get a proper diagnosis. When you know what's going on in your body, you can take the initiative to implement changes to get on top of your health.