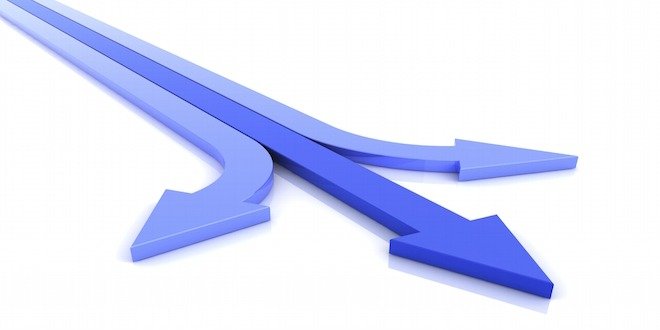 Have you or someone close to you been diagnosed with prediabetes? Check out these tips and ideas for living healthily with the condition.
Let's start with the basics: prediabetes is diagnosed when an individual's blood glucose levels are higher than normal but not high enough for a diagnosis of type 2 diabetes. Specifically, if your fasting plasma glucose level is between 6.1-6.9 mmol/L or your A1C is between 6.0-6.4%, your medical professional will diagnose you as having prediabetes. 
The bad and the good news about prediabetes
It's important to recognize that prediabetes is a serious condition that increases the risk for type 2 diabetes. People with prediabetes are also at higher risk of heart disease and stroke.
The good news is that prediabetes can be treated and the risk of complications can be greatly reduced. Indeed, with dietary changes and increased physical activity, some people are able to return to normal blood glucose levels.
Large-scale studies have shown that by cutting calories, reducing fat intake and exercising at least 150 minutes a week, the number of individuals with prediabetes who then progressed to diabetes was reduced by an amazing 58%.
For some people, lifestyle changes alone are not able to produce the desired health improvements. In these cases, medications are known to help prevent the progression to type 2 diabetes from prediabetes. Generally effective medications include metformin and acarbose.
Move towards a healthy diet
Take small steps as you move towards a diet that will help reduce health risks and promote weight management. Ask your health professional for a referral to a dietitian, who can help you understand the basics of healthy eating for prediabetes.
General guidelines include reducing or removing processed foods, which are often high in trans-fats (unhealthy fats), calories and carbs. Recommendations will also include increased daily consumption of fruits and vegetables, and keeping a close eye on portion control.
Further resources to help with healthy eating
In her article on this site entitled Eating to prevent diabetes, our expert blogger reports that the single most important thing anyone can do to prevent diabetes is to lose weight.  
For achieving and maintaining a healthier weight, Canada's Food Guide recommends limiting foods and beverages high in calories, fat, sugar or salt. You can get a copy of Eating Well with Canada's Food Guide by clicking here. 
If you would like to review specific diabetes dietary recommendations, check out the Diabetes Diet section of this site, which includes meal plans and recipes in addition to valuable overall guidelines.
Physical activity with prediabetes
A minimum of 150 minutes exercise a week of moderate-to-vigorous physical activity is recommended for all adults in the Canadian Physical Activity Guidelines. For those with type 2 diabetes, an additional 3 weekly sessions of resistance activity are recommended.
Not quite sure what qualifies as moderate-to-vigorous activity? Check out our article on this site What is moderate-to-vigorous intensity activity?