What is gestational diabetes?
Gestational diabetes, also known as 'diabetes in pregnancy,' can develop in up to 20% of pregnant women, and can often go undetected. If left untreated though, it can lead to complications for you and your baby.
What causes gestational diabetes?
When you're pregnant, gestational diabetes can occur if your body can't produce enough insulin to adapt to the effects of a growing baby and your changing hormone levels.  Basically the cells become resistant to the action of insulin and, in turn, the pancreas cannot secrete enough insulin to counterbalance the effect of these hormones. This initially causes hyperglycemia (high blood sugar levels) and then eventually diabetes.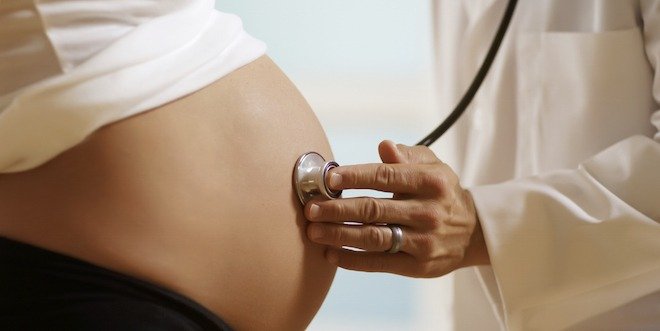 What are the symptoms of gestational diabetes?
Unfortunately, you may not even realize you have gestational diabetes because there are not always obvious symptoms. Some people may experience extreme tiredness, excessive thirst, headaches and an increase in the amount and frequency of urination.
How is gestational diabetes diagnosed?
The latest Canadian clinical guidelines for diabetes recommend that all pregnant women get tested for gestational diabetes within the 24th and 28th week of their pregnancy. Most health clinics use an oral glucose tolerance test to make the diagnosis (this test requires you to take a special sweetened drink and several blood tests).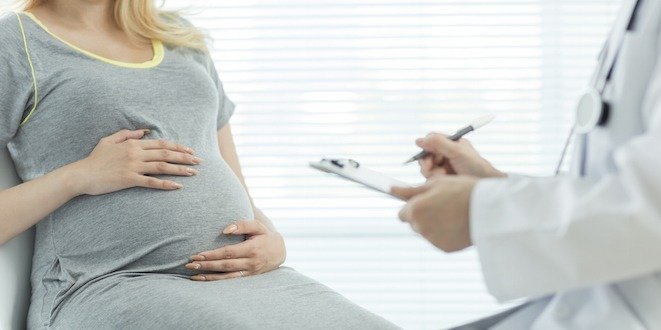 Are some women at greater risk
There are several factors that can increase your risk of developing gestational diabetes such as:
Having family members with type 2 diabetes
Being overweight
Being over the age of 35
Having previously given birth to a larger baby (more than 9 lbs)
Certain ethnicities (Aboriginal, Latin American, Asian and African)
Having regularly used a corticosteroid medication
If you had gestational diabetes in the past
What are the risks of gestational diabetes?
Fortunately, you can manage gestational diabetes to decrease your chances of complications during pregnancy. But when left untreated, the condition can increase your risk for a heavier baby (greater than 9 lbs) and a harder delivery, sometimes requiring cesarean section.
Women with gestational diabetes also have an increased risk for high blood pressure and swelling, as well as excess amniotic fluid, which can lead to a premature birth.
Gestational diabetes can also increase the chances of you and your baby developing type 2 diabetes in the future. It can increase the risk of your child becoming obese in early adulthood as well.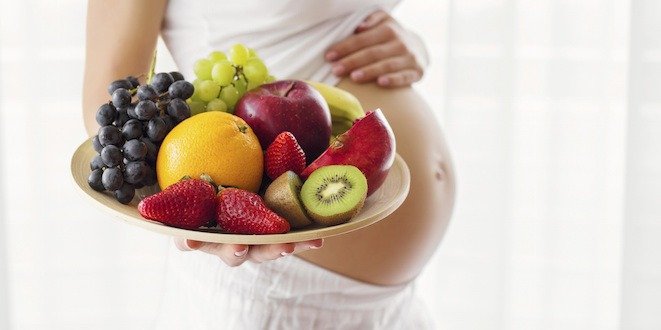 How is gestational diabetes managed?
Here is a checklist of things you can do during and after childbirth to take control of your gestational diabetes.
DURING PREGNANCY
Take insulin if needed: Your healthcare provider may recommend insulin injections for the duration of your pregnancy if your body isn't producing enough to process the food you and your baby need to stay well. Insulin will not harm your baby.
Stay on top your blood sugar at home: If you are using insulin, you will need to check your blood sugar levels frequently. If you don't need insulin, it's still important to regularly check your blood sugar levels at home using a blood glucose meter. Your doctor or diabetes healthcare team will recommend a testing schedule for you. Find information here on blood sugar targets during pregnancy.
Be prepared for hypoglycemia: While hypoglycemia (low blood sugar) isn't that common during gestational diabetes, using insulin puts you at higher risk. It is important to know the signs and treat the condition as soon as possible to avoid harming yourself or your baby. Sweating, dizziness, hunger and blurred vision are all indications that your blood sugar may have dropped too low. Be sure to test your levels as soon as possible and follow the 15-15 rule to treat hypoglycemia.
Keep an eye on nutrition: Fill your plate with healthy choices from all the food groups, while avoiding high-sugar, high-processed foods. Remember that when you eat is just as important as what you eat. Try having several small, nutritious meals throughout the day to avoid the spikes that make blood sugar go up. Find more tips on what to eat check out the healthy eating videos here.
Keep tabs on pregnancy weight gain: Talk to your healthcare provider about appropriate weight gain during pregnancy. If you do find yourself inching beyond that, take stock of your diet and whether you need to add more exercise.
Find time to stay active: Not only will staying active help control your blood sugar levels, it will boost your energy, stave off stress and help you sleep better. When done at a light to moderate intensity, some good cardiovascular activities to do during pregnancy include walking, dancing, bicycling, swimming, jogging and cross-country skiing. But keep in mind that excessive exercise can increase your risk for hypoglycemia. Speak to your healthcare provider about the right type and amount of exercise for you before you start.
AFTER DELIVERY
Even though gestational diabetes usually goes away after you give birth, there are things you can do post pregnancy to help promote your baby's good health, as well as your own.
Breastfeed if possible: If you're able to, there is some evidence that shows breastfeeding can help control blood sugar levels and lower your baby's chances of becoming overweight later in life. Breastfeeding is also helpful in losing the weight gained throughout your pregnancy.
Keep on testing: Your blood sugar levels will be tested before you are discharged from hospital to ensure they're in a normal range. However, it's still important to recheck your blood sugar levels between six weeks and six months post-pregnancy, and then again at least every three years. Remember that having gestational diabetes increases your risk for developing type 2 diabetes.
Stick to eating right and exercise: Maintain a healthy weight by continuing to follow a nutritious diet. If finding time to exercise is a problem, seek other new moms to join you, or enroll in fitness programs geared to moms and their babies.
While a diagnosis of gestational diabetes can be concerning, remember that managing this condition during and even after pregnancy is well within your control.
Articles about Gestational Diabetes