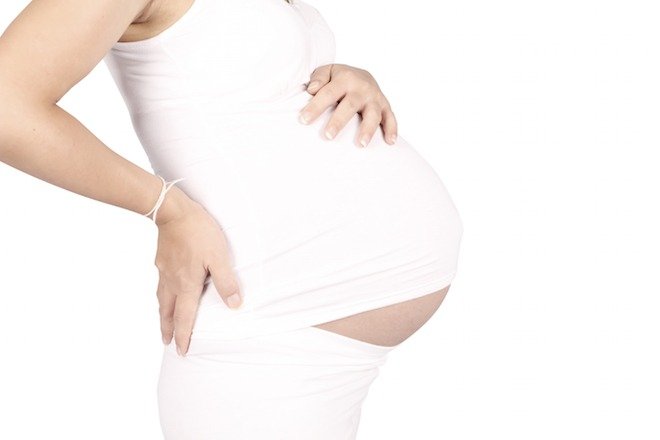 Pregnancy can present challenges for any women. However, managing a diagnosis of gestational diabetes can add additional challenges and therefore result in new stressors in a woman's life.
Gestational diabetes is diagnosed during pregnancy and usually ends after the baby is born. When women hear that they have been diagnosed with gestational diabetes, they may feel very anxious, overwhelmed, or even guilty, and may worry about their baby's health. This worry is definitely understandable. But it is important to be aware that most babies born to mothers with gestational diabetes are perfectly healthy and they will not be born with diabetes.
Gestational diabetes is detected after the baby's organs have already developed and the baby is in the process of growing. The main risk factors with gestational diabetes are associated with delivering a large baby and how the baby is delivered.
I have worked with a number of women who were diagnosed with gestational diabetes. From this experience, I will outline some of the stressors they shared with me, and the tools they found helpful to manage these stressors.
Stressors
Shock: Initially, the woman can be in shock and cannot believe she has been diagnosed with gestational diabetes.
Insulin: If a woman is experiencing increased blood sugar levels, her doctor will prescribe insulin instead of pills. This is because the pills that are normally used to treat people with diabetes are not recommended for use during pregnancy. Insulin may be administered 1 to 4 times per day, depending upon blood sugar levels throughout the pregnancy. After the baby is delivered, insulin is usually discontinued.
Fear of needles: This is a new experience for a woman with gestational diabetes, so fear sets in when she is shown the process of delivering insulin. The fear of administering the needles into her body and the fear regarding how will the needle affect the baby – which is a natural fear, of course – can be dispelled by her diabetes care team.
The cost of insulin and diabetes supplies.
Learning the regimen of managing diabetes, including monitoring blood sugar levels, eating healthy meals and exercising.
Listening to others commenting on your food choices.
Fear of delivering a larger baby and the possible complications: Delivering a baby greater than 9 pounds (4 kg) may lead to birth injuries.
Attending medical appointments, including obstetrician and endocrinology appointments, plus obtaining regular blood work so that blood sugar levels are best regulated.
The demands of work and home life.
The concerned partner.
Coping strategies to manage stressors
To aid with the adjustment to the diagnosis and to the diabetes management, support from your diabetes health care team – including a nurse, dietitian and social worker – can be helpful. It is also helpful to be able to talk with your partner and other family members, who will be understanding and supportive. Your partner can also attend your sessions with the diabetes healthcare team to help understand how best he/she can provide support during your pregnancy.
To assist with costs, your social worker or another member of your diabetes healthcare team can assist in determining if you are eligible for compassionate insulin and other diabetes supplies, and/or obtain Canadian Diabetes Association monitoring program coverage for strips, as well as assist with an application to the Ontario Trillium Drug Program, which can continue after the baby is born.
Due to the increased medical appointments, you may experience conflict at work. To decrease this stressor, your endocrinologist or obstetrician can write a letter stating the reasons for missing work due to attending these appointments.
During the last month or two of pregnancy, you may feel very uncomfortable and find it difficult to work. At this time, another doctor's letter may be needed to request a medical leave from work. This can be beneficial if your employer offers sick leave from work. If this is not the case in your workplace, you can apply for medical coverage from Employment Insurance to determine if you qualify for this coverage.
Try to eliminate beverages that contain caffeine, such as coffee, pop and caffeinated teas. Caffeine may affect your blood sugar levels, and it can also increase feelings of anxiety.
Learn relaxation techniques (for example, slow deep breathing exercise) or join yoga classes for mothers-to-be. If you do not have time to attend classes, check out YouTube.
When your diabetes management becomes overwhelming – with all the attention you are paying to cooking healthy foods, administering insulin injections and testing blood sugars – try to be kind to yourself! Take long baths or showers, or go for a walk or a swim.
Learn mindfulness-based stress reduction and cognitive behavioural therapy. These tools will help you stay "in the moment" in time. They can also help you to re-evaluate stressful situations and negative feelings, assist you in changing your behaviour and help you to view life in a more understandable and accepting fashion.
Most importantly, be assured that women with gestational diabetes are able to have healthy pregnancies and healthy babies.