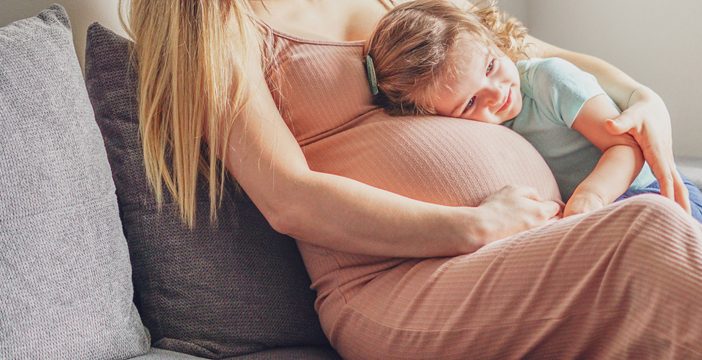 Gestational diabetes (GDM) is a form of diabetes that is diagnosed during pregnancy. It is estimated that 3% to 20% of women across Canada may develop gestational diabetes.
How are babies and mothers affected by gestational diabetes?
Possible outcomes for babies
Extra glucose in the mother's bloodstream crosses the placenta, which triggers the baby's pancreas to make extra insulin. This can cause the baby to grow larger than normal (this is called macrosomia), which could result in a more prolonged and complicated birth and possible stress for the baby.
A baby that is born early to a woman with gestational diabetes can experience respiratory distress syndrome, a condition that makes breathing difficult. Babies with this syndrome may need help breathing until their lungs mature and become stronger.
Babies of mothers with gestational diabetes may develop hypoglycemia (low blood sugar) right after birth because their own insulin production is so high. In general babies born to mothers with gestational diabetes will spend more days in the NICU (Neonatal ICU).
Babies of mothers who have had gestational diabetes are at higher risk of developing obesity and type 2 diabetes later in life.
 Possible outcomes for mothers
Women with gestational diabetes are more likely to need to have an intervention such as labour induced early, or a Caesarean section.
Gestational diabetes is associated with having high blood pressure during pregnancy. This also increases the risk of a condition called preeclampsia.
Women who have had gestational diabetes during a pregnancy are more likely to have it again during a future pregnancy. They are also at higher risk of developing type 2 diabetes.
Reducing the chances of developing gestational diabetes
Like type 2 diabetes, the risk of developing gestational diabetes can be largely genetic. The most common risk factors are family history of type 2 diabetes, living with obesity or being overweight, being of a certain ethnicity, and older age (over 35). However, if you have some of these risk factors you can reduce your risk of GDM by starting a pregnancy close to your ideal weight or losing some weight, if necessary, prior to pregnancy. It is also important to avoid gaining excess weight during your pregnancy, eating low glycemic foods, and getting regular physical activity.