If you have arthritis, mobility issues or physical limitations, you can still enjoy a regular exercise regimen. The key is to choose activities that are safe. It's also important to check with your healthcare team before beginning a new exercise regimen. They can help you plan a routine that's suitable – and safe – for you.
Exercise for people with diabetes and arthritis
Many people with diabetes – especially those with type 2 – also have arthritis. The condition occurs when the cartilage that normally cushions the joints gets worn down, causing bones to rub together. The result is pain, stiffness and swelling in the joints, particularly the knees.
Just as exercise is good for your diabetes management, it can also help relieve your arthritis. Strengthening exercises and low-impact exercises are both very good choices, as they won't cause further wear and tear on your joints. Examples of these exercises include walking, swimming or cycling.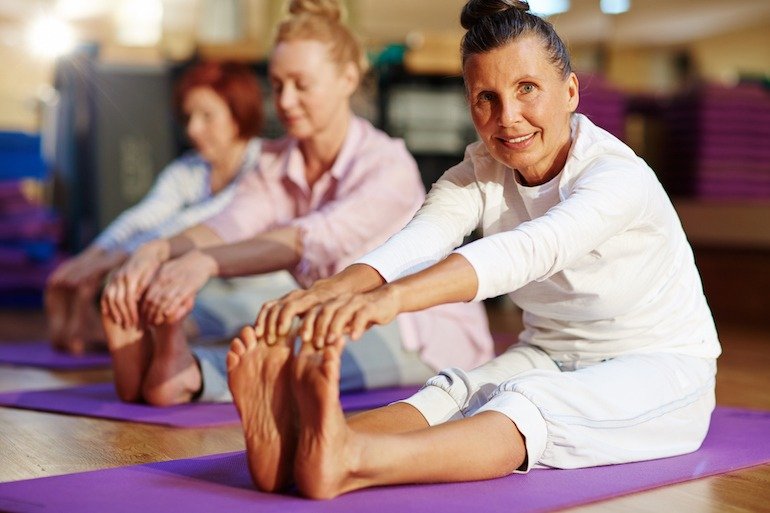 Exercise for people with diabetes and mobility issues
If you have issues with physical mobility, there's no reason why you still can't incorporate exercise into your daily or weekly routines. Here are some tips to help get your started:
Regular 30-minute periods of walking or wheeling a wheelchair can be an excellent basis for a physical activity program.
Upper body exercises can help build strength. If your healthcare team approves, hand weights can also be used.
Stretching exercises can help improve your range of motion. Consider activities such as Tai Chi, yoga or Pilates.
Swimming or other aquatic exercises can be an excellent activity if you're unable to comfortably walk or wheel.
While everyone with diabetes should perform physical activity, don't overdo it! Aim for regular short intervals of moderate physical activity, rather than occasional bursts of strenuous exercise.