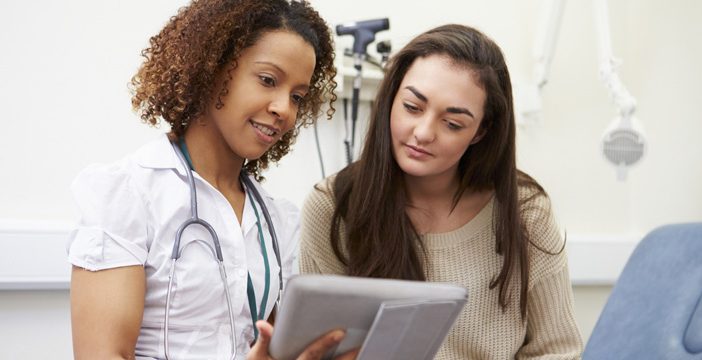 People who have diabetes can benefit from a number of support systems, both in person and online, as well as individual and group support. Read on to learn more about finding diabetes support in Canada.
Diabetes healthcare team
Your first line of support is your diabetes healthcare team. Your team plays a number of important and diverse roles, all of which can help meet your physical and emotional needs with respect to your diabetes management. Team members typically include:
Your doctor, who organizes and manages communication with other team members
A nurse, who helps you with your overall care plan
A registered dietitian, who can help with nutrition and meal planning
A pharmacist, who can help you manage your medication regimen
A social worker, psychologist or psychiatrist, who can help you meet the emotional and psychological challenges of living with diabetes
Your healthcare team can also help connect you with people with diabetes who have the same issues and concerns as you do. Across Canada, there are numerous in-person and online support groups for people with diabetes. These are often organized by a healthcare clinic, a hospital or a community centre. Ask your healthcare team about online and in-person support groups in your area.
Diabetes Education Centres and Diabetes Education Programs
Many cities across Canada have dedicated Diabetes Education Centres or Diabetes Education Programs that you can reach out to, via your healthcare team, for assistance. These centres and programs are available for people who are newly diagnosed and those who have had diabetes for many years. Diabetes education sessions cover important topics, such as:
Talk with your healthcare team to see if there is a Diabetes Education Centre or Diabetes Education Program in your area and how you can be referred to one.
Diabetes Canada
Diabetes Canada offers a number of online learning and support programs, including:
The Peer Connect Program, which operates like a traditional support group. However, instead of in-person meetings, interactive online meetings are held via Zoom. Each session offers breakout rooms, healthcare professionals speaking on hot topics and a question-and-answer period. Click here to learn more about the Peer Connect Program.
The Diabetes Education Line, which connects people with diabetes to a volunteer Certified Diabetes Educator for support and health advice. This program can be accessed via Diabetes Canada's toll-free support line (1-800 BANTING). Within 24 to 48 hours of seeking help, a diabetes educator will respond to provide individualized answers and support. The educators are registered nurses, dietitians, social workers and pharmacists. The service is free and confidential, and is provided in both English and French.
Local programs and events, which are held frequently in towns and cities across the country; topics and schedules can be found here.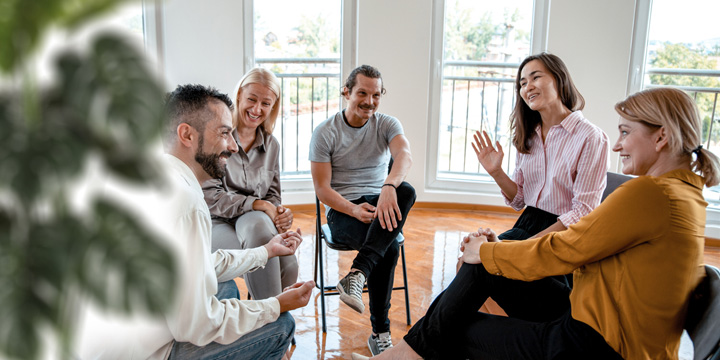 Juvenile Diabetes Research Foundation
The Juvenile Diabetes Research Foundation offers a number of supports for people with type 1 diabetes looking for help to manage their diabetes, including:
The Online Diabetes Support Team, a group of volunteers who are knowledgeable about type 1 diabetes and can help answer your questions or address concerns.
One-on-One Support, a program that can connect you with others in your local type 1 diabetes community who have been through similar experiences and can provide you with resources, advice and support.
Online Community Forums, where you can share your experiences and concerns with people in similar situations.
Visit the Juvenile Diabetes Research Foundation for more information.
Diabetes Hope Foundation
People diagnosed with type 1 diabetes in childhood can sometimes benefit from additional support as they transition to adulthood. The Diabetes Hope Foundation partners with corporations and community organizations to support families across Canada affected by diabetes. Through these partnerships, the foundation prepares youth for transition to young adulthood by:
Providing financial support to help young adults with diabetes reach their full potential
Creating a network of peer support to promote greater social and emotional well-being
Empowering youth with the resources to help them transition to adulthood more successfully
Visit the Diabetes Hope Foundation for more information.
Whether you have type 1 or type 2 diabetes, support is available to help you manage the condition. Online and in-person programs and services can be immensely helpful for both your physical and mental health. Reach out to any of the above organizations and programs to help you navigate your personal diabetes journey.