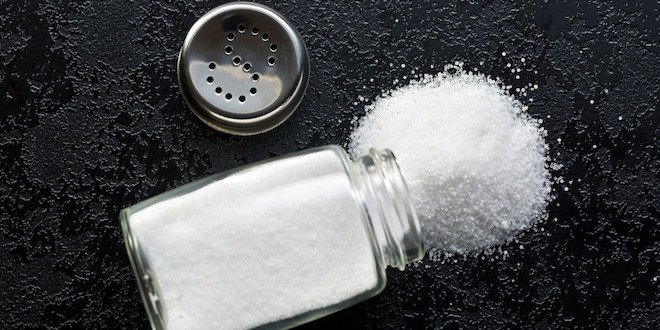 When you have diabetes, you tend to hear a lot about how sugar impacts diabetes management and your overall health. But salt plays a factor in diabetes too. While salt doesn't impact the blood-sugar process in your body like carbohydrates do, it can contribute to diabetes complications when you use too much.
Why should I be concerned about diabetes and salt?
As a chronic, metabolic disease, diabetes increases your risk of health complications affecting the heart, nervous system and kidneys. In fact, high blood pressure and hypertension is twice as common when you have diabetes. This is where salt fits in.
Excess salt in your diet causes your blood pressure to rise. When your blood pressure is consistently high—called hypertension—it increases your risk for heart disease and stroke. One study showed that adults with type 2 diabetes who consumed the highest levels of sodium increased their risk for cardiovascular disease by 200% compared to those who consumed the lowest amount.
So it's not surprising that decreasing your salt intake can help lower blood pressure and, in turn, reduce your risk for hypertension and cardiovascular disease.
How much salt is too much?
We do need some sodium in our diet even when we have diabetes because it is a mineral that regulates our body's fluids. It also helps to ensure proper muscle and nerve function. The problem is the vast majority of us consume too much salt.
To protect your heart and keep your blood pressure in a healthy range, Diabetes Canada recommends that your sodium intake doesn't exceed 1,500 to 2,300 mg per day. For context, one teaspoon of salt already puts you at your salt capacity for the day.
What are some hidden sources of salt?
Most foods naturally contain a small amount of sodium but the majority comes from the salt we add ourselves. It's important to read food labels to watch for hidden sources of salt. If some form of salt appears near the top of the ingredient list, best to steer clear of this food.
Here are some common terms used for salt to be aware of:
Na (the abbreviation of salt)
Celery, garlic or onion salt
Baking soda and baking powder
Soy sauce
Brine for pickling
Sodium (sodium benzoate, sodium citrate, sodium nitrate)
Monosodium glutamate (Accent or MSG)
Overall, try and avoid foods with 400 mg of sodium or more per serving. And be aware that the words "sodium-reduced" do not necessarily mean a product has little salt. Always read the label.
Keep in mind that some medications (e.g., laxatives, antacids) contain sodium as well so be sure to check with your pharmacist or physician before consuming them.
Sodium-savvy tips & tricks:
In addition to reading food labels and choosing foods with less or no salt, one of the best ways to reduce your salt intake is to prepare meals yourself. That way, you can completely control how much salt goes in. Find some tips on how to create healthy meals at home here.
Here are some other ways to cut down on salt in your diet:
Use fresh herbs and spices in place of salt to flavour dishes (ditch the salt shaker entirely at the dinner table)
Limit your intake of processed, salt-filled foods, such as cured meats, processed cheese, canned/packaged soup and frozen entrees
Keep your use of condiments, such as soy sauce, ketchup and mustard, to a minimum
Opt for fresh fruits and vegetables when possible instead of canned, which can have additives
 Find more tips on how to cut down on sodium to protect your heart.
How can I watch my salt when I eat out?
Unfortunately, fast food and restaurant food in general is often high in salt. Here are some tips to curb your salt intake while eating out:
Flavour your food with lemon or pepper, instead of table salt and sauces
Ask for your sauces/dressings on the side so you can regulate how much you use
Order a smaller portion or share your meal
Ask to have your meal prepared without salt
Choose healthier meal items (e.g., baked potato instead of French fries or grilled chicken instead of saucy chicken wings).
Remember, food can still be flavorful even without excess salt. It's a matter of implementing new habits and choosing better foods for you. Plus, when you have diabetes, finding ways to curb your salt intake at home and on the go will help you keep your heart healthy.