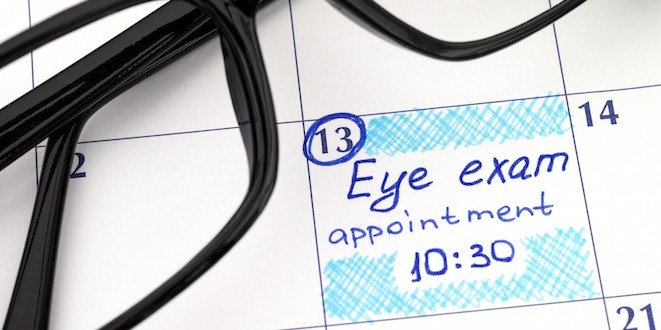 As someone living with diabetes, we invariably end up needing to schedule a host of diabetes monitoring tests. Although you may balk at so many appointments, it's important to recognize that monitoring is a vital part of diabetes management, and is the key to delaying or preventing diabetes complications.
Keeping track 
Some monitoring tests you can do yourself, such as routine blood glucose monitoring, while the majority of them will be done at your doctor's office or a lab. It is a good idea to keep a list of what tests are needed and when, so you can help keep on top of the recommended schedule.
What to monitor
Checking your blood glucose
Your diabetes health care team will recommend how often you should test your blood glucose. Checking your blood glucose can help you learn how your food, physical activity and medications impact your levels so that you can make appropriate changes if needed.
Here are some key appointments that will need to be scheduled:
Diabetes check-ups with your diabetes health practitioner every 3 – 6 months. During these visits the healthcare provider will check:
High blood pressure usually has no signs or symptoms, therefore the only way to know if your blood pressure is high is to have it checked. The blood pressure target for people with diabetes is less than 130/80mm Hg.
Achieving an optimal weight is one of the best ways to help reach blood glucose targets. When you are at a healthy body weight, your insulin works better. Losing even 5-10% of your body weight can make a big difference.
Foot care is especially important for people with diabetes since they are more likely to develop neuropathy (nerve damage) which can affect the sensation in the feet. As a result, extreme cold or heat may not be felt under the feet, as well as foreign objects such as pebbles. In addition, poor blood circulation means that it is harder for blood to reach sores and wounds in order to heal them. Therefore, it is extremely important to look for cuts and sores that don't heal and have them treated promptly. Have your feet checked by a healthcare provider at least once per year.
Additionally, the following tests should be scheduled:
An A1C test at least every 3-6 months, to measure your overall blood glucose control. This should be less than or equal to 7.0% for most people.
A cholesterol (LDL-C) test at least once a year, to measure 'bad' LDL cholesterol. LDL should be 2.0mmol/L or less.
A urine test once a year, to check for a protein called 'albumin', which can indicate early kidney damage
An eye screening test that looks at the blood vessels in your eyes should be done regularly (usually once per year)
Regular dental check-ups should also be scheduled at least every six months, to check for signs of gum disease or fungal infections.
It is important to keep regular appointments since complications can start without warning. By being on top of the appointments you need, you are one step closer to a healthier path of managing your diabetes.