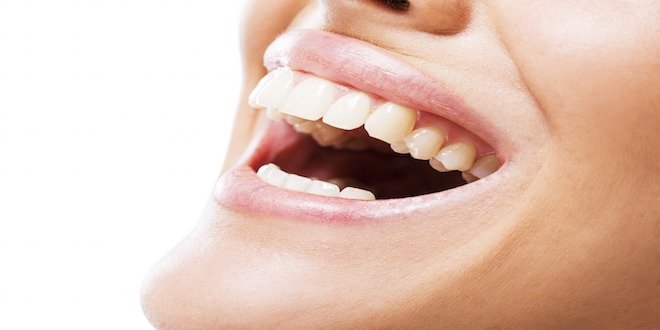 The link between diabetes and dental problems runs in both directions: if you have high blood sugar levels, you are more likely to have dental problems; if you have a dental infection, it can be a hidden cause of high blood sugar levels. Diabetes and oral care is an important part of your diabetes management plan.
There are lots of reasons why there are increased dental problems in people with diabetes, many of which can be avoided!
Did you know that if you have high blood glucose levels, you'll also have a higher level of glucose in your saliva? Imagine bathing your teeth and gums in a sugary liquid, which is what happens if blood sugar levels are high. Higher than average glucose around the teeth can lead to an increase in cavities and also gum disease (this is known as periodontitis). That's why maintaining glucose control at the target range also prevents dental problems. (For more information about how blood glucose levels affect your teeth, click here.)
In addition, people with diabetes – especially if their blood glucose levels are not well-controlled – are more susceptible to infections. That's why it's important to tell your dental team if you have diabetes, so that when procedures are done, they can be even more careful about preventing infection. This would be especially important for invasive procedures, such as dental implants.
Any time a person with diabetes is having a procedure done, the result is likely to be better if you have good glucose control around the time of the procedure (in addition to good control of blood sugar levels overall).
It is also important to know if your dentist will be using medication that might increase blood sugars. Even epinephrine, which is used for local freezing, may increase blood sugar levels. Steroids, which are occasionally used to reduce swelling, will also increase blood sugar levels. Ask your dentist if these drugs are being used, so that steps can be taken to keep your blood sugar levels at their target range (for example, increasing your insulin dose), in consultation with the diabetes healthcare team.
Diabetes and heart disease
People who have had diabetes for some time are at increased risk of vascular or blood vessel complications, so blood flow to the gums can be reduced. Any risk factors that increase damage to blood vessels – smoking, for example – will make this worse. As well, smoking on its own is a risk factor for gum disease. For many reasons, people with diabetes shouldn't smoke, but gum disease is yet another one!
It has been known for some time that there is a link between periodontitis and heart disease. In general, any cause of chronic inflammation increases the risk of heart disease and stroke; people who have gum disease (a source of chronic inflammation) appear to be at higher risk for these events. As well, bacteria that can be found in gum disease have been found in the plaque of the lesions that cause hardening of the arteries (also known as atherosclerosis). So, in addition to chronic inflammation, the increase and type of bacteria that may happen in individuals with poorly controlled diabetes may also contribute to an increase in heart disease and stroke.
What can you do?
Tell your dental team that you have diabetes.
Don't smoke. If you do smoke, try to quit. (For information about quitting smoking, click here.)
Aim to keep your blood glucose levels in the target range that your healthcare team has set.
If your blood glucose levels are high for no obvious reason, think of dental infection as a hidden cause.
Practice good dental care, including brushing your teeth at least twice a day and flossing once a day.
Get regular dental check-ups.
Look for, and report, any early signs of gum disease (for example, redness, bleeding or swelling) to your dental team.
Work with your healthcare team to ensure that your blood sugar levels are under control, especially around the time of any dental procedures.