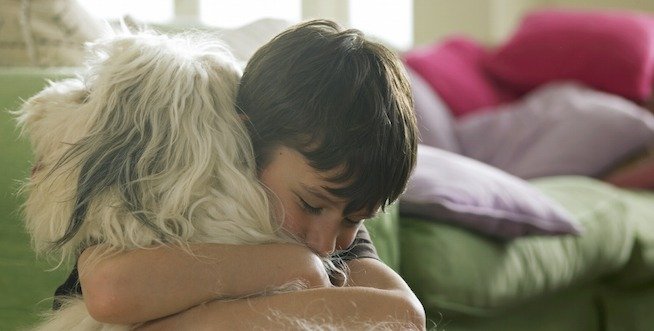 The diagnosis of diabetes in a child usually brings a rollercoaster of emotions for parents. Know that this is normal, and that you will adjust over time. Yes, some aspects of life will be forever changed for you and your child. However, be assured that much of life will eventually feel back to 'normal' for your family.
Let's take a look at some of the emotions you may experience in the early days after your child's diagnosis of diabetes.
Shock – Receiving the news that a child has a chronic medical condition can be a traumatic event. Shock initially helps to cushion against the stress of trauma. You may feel in a zombie-like state, numb and in denial. These feelings are natural and won't last very long.
Grief – Many parents fear that life as they know it has come to an end, along with all their hopes and dreams for their child and the family. There can be mourning for the loss of the normal childhood their child had enjoyed. You may also feel deep sadness for your child as you realize that the changes in your child's life are likely to be permanent.
This too is totally normal and is a stage that most parents need to go through before they can move on. Try to take comfort in the knowledge that although some aspects of life will certainly be changed, most of your child's world will not be defined by diabetes.
It is true that in the first weeks, diabetes will be the focus of life as you both learn about the condition and gain knowledge about how to manage it. However, over time this focus will be greatly reduced. You and your child will get back in control of life.
Millions of people live happy, healthy lives with diabetes, and your child can be one of them.
Guilt – Are you wondering if there is something you could have done to avoid this? Many parents do. They feel responsible for protecting their child and agonize over whether they are in some way to blame for what has happened.
Although a common emotion, there is no reason whatsoever to feel guilt. There is nothing anyone can do to either bring about or prevent type 1 diabetes. Try to shift your attention to the things you can do something about: getting educated about diabetes and learning how to help manage the condition.
Anxiety – Many parents wonder how they will cope with all the different challenges of diabetes management. They fear they will slip up and put their child in danger. The thought of giving a child insulin injections and doing constant finger pricking is also a source of great anxiety for some people.
These concerns are natural and your child's diabetes team will understand. Discuss your fears with them. They will help to reassure you and will ensure you get the knowledge and tools you need to overcome these anxieties.
The more educated you are, the easier diabetes management becomes. Gain as much knowledge as you can, both from sources like this website and from your child's diabetes team. They are your partners on this journey and are there to help smooth the way.
If you continue to feel overwhelmed and stressed over a period of time, do confide in a member of the diabetes team. They are there to provide ongoing support to your child and to the family.