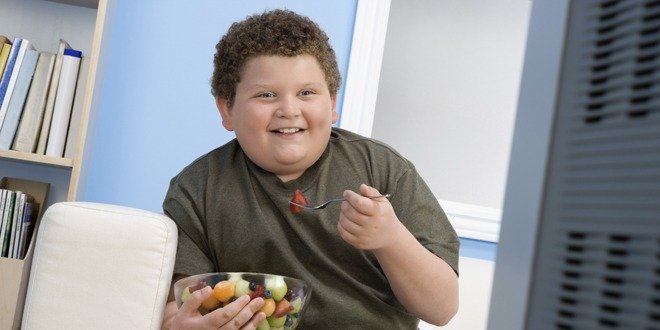 Years ago, type 2 diabetes was a disease that only happened in adulthood. In fact, it used to be called "adult-onset diabetes," and was mostly diagnosed in people who were over 50 or 60 years old. However, in recent years, type 2 diabetes in children and teenagers is being diagnosed more often.
Who is at risk?
There are a number of reasons why type 2 diabetes is being diagnosed in younger people. Children and adolescents are at risk for type 2 diabetes if they:
Are not physically active.
Are overweight or obese.
Have close family members with type 2 diabetes (for example, their parents, sisters or brothers).
Have signs and symptoms of insulin resistance (a condition in which the body produces insulin, but does not use it effectively). These include high blood pressure, high cholesterol levels and a condition called Acanthosis nigricans (darkened patches of skin that appear on the armpits, groin and neck).
Are of African American, Asian or South Asian, or Aboriginal descent.
In fact, a recent Canadian study showed that 44% of children who were newly diagnosed with type 2 diabetes were of Aboriginal heritage; 10% were of Asian origin and another 10% were of African/Caribbean origin. The remaining children who were diagnosed were of Caucasian or mixed ethnic origin. (For more information about this study, click here.)
What are the symptoms?
Often, children and teens with type 2 diabetes have no symptoms at all. However, some common symptoms that kids can have are:
Feeling very thirsty
Urinating frequently, especially during the night
Blurry vision
Feeling very tired
How is type 2 diabetes prevented and managed in kids?
Children and teens may be able to prevent diabetes or delay its onset for many years. The cornerstones of preventing and managing type 2 diabetes in youth – especially those in high-risk populations – are physical activity and diet.
Physical activity
Kids with type 2 diabetes should try to achieve the same activity levels recommended for children in general, according to the Canadian Society for Exercise Physiology's Canadian Physical Activity Guidelines. (Read more about the physical activity guidelines here).
This means that they should try to incorporate 60 minutes per day of moderate-to-vigorous physical activity, including both aerobic and resistance activities. For more information about aerobic and resistance exercises, click here. As well, "screen time" (for example, television, computer, or tablet) should be limited to less than two hours a day.
Nutrition
Small dietary changes can make a big difference: even a little weight loss can help prevent or delay diabetes. For information about healthy eating choices (for kids and adults alike!), click here.
Medications
Some diabetes drugs can be used in children and adolescents. These include metformin and glimepiride. Metformin is considered to be first-line therapy for people with type 2 diabetes, and children and youth are no exception. Two separate studies, conducted in 2002 and 2007, showed that both metformin and glimepiride were safe and effective in children and adolescents. While both medications reduced the study subjects' A1C levels, glimepiride was shown to cause weight gain. Hence, metformin is the more common choice for people who are newly diagnosed with type 2 diabetes.
Insulin is also recommended for children and adolescents with type 2 diabetes, if A1C levels at diagnosis are quite high. However, according to the Canadian Diabetes Association guidelines, insulin should be used on a short-term basis, until blood glucose targets are achieved and lifestyle changes (such as exercise and weight loss) are adopted.
For more information about the Canadian Diabetes Association's guidelines for children and adolescents with type 2 diabetes, click here.