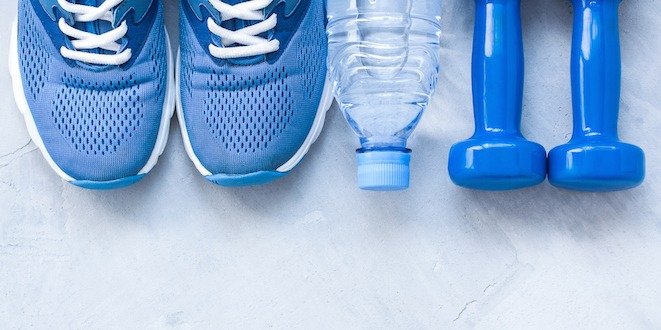 Regular physical activity is important to help meet diabetes management goals. There are 4 types of physical activity. An activity program that includes all these different types gives people with diabetes a variety of different benefits. It can also help prevent boredom and maintain motivation.
The 4 types of physical activity are:
Being extra active through the day
Aerobic exercise
Resistance training
Stretch exercise
If you have type 1 diabetes, it is very important to check with the diabetes team before starting any new form of physical activity. Insulin adjustments may be required.
Extra activity through the day
People with diabetes are not the only ones who can benefit from increasing their daily level of activity. The less sedentary we are, the more we all benefit. Adding extra activity is a relatively easy way to fit physical activity into the daily routine.
Here are some ideas to build in extra activity into your daily routine:
Park at the far end of the car park or box store lot
Get off the bus or subway one stop earlier and walk the rest of the way
Use the stairs instead of the elevator
Walk around the room when talking on the phone or texting
Walk to talk to a colleague directly instead of phoning
Walk the dog for an extra ten minutes
Cancel your newspaper or magazine subscription – walk to buy it at the store instead
Get out with the kids and kick a ball around
Aerobic exercise
Aerobic exercise works the major muscles, including the lungs and heart. It helps carry oxygen around the body, and pumps more blood to your heart. This helps the heart and lungs become stronger, along with other muscles.
When first starting aerobic exercise, aim for 10-minute sessions every other day. This can be gradually increased to meet the Canadian Physical Activity Guidelines of 150 minutes a week of moderate to vigorous intensity aerobic activity.
Examples of aerobic physical activity include:
Brisk walking
Running
Jogging
Dancing
Skiing
Hockey
Cycling
Aerobic classes at the gym
Resistance exercise
Resistance exercise forces the muscles to work repeatedly to overcome a resistance force. The resistance force may come from an external source, as in weight lifting. Alternatively, it may come from the body's own weight, as in push-ups and sit-ups.
The Canadian Physical Activity Guidelines recommend resistance exercise at least two days a week for all individuals. For people with diabetes, the Diabetes Canada suggests a goal of three times a week.
If you have not done resistance exercises, it is important to first get instruction from a qualified exercise specialist.
Stretch exercise
Stretch exercise is also known as flexibility exercise, since it increases flexibility and extends muscle mobility. This can be important to help prevent falls.
Other benefits can include:
Reduced soreness from exercise. When muscles are stretched before other forms of exercise, blood flows to the muscles, helping to warm them and prepare them for activity.
Improved circulation. Regular stretching increases blood flow to the muscles being stretched and can improve overall circulation over time.
Stretch exercises such as yoga, pilates or tai chi can help reduce stress and depression.
Learn more about diabetes and physical activity here.