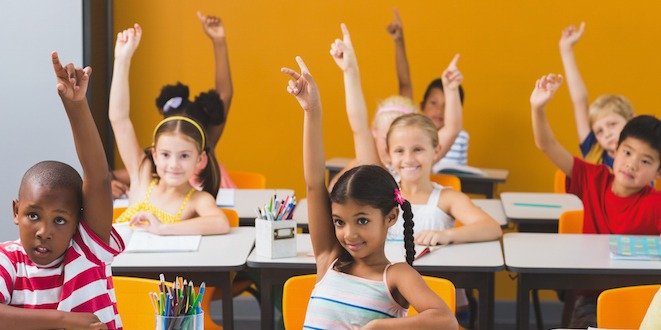 Sending a child with type 1 diabetes to school can be very daunting for parents. However, there are some things that you can do to ensure that your child is happy, healthy and safe during the school day. Managing type 1 diabetes at school does require some planning.
Diabetes care plan
Completing a diabetes care plan for your child before the school year begins is essential. This plan lets teachers and school administrators know what your child needs to do every day to manage their diabetes. A care plan should include the following components:
A daily schedule of your child's diabetes-related tasks (for example, when blood sugar should be checked, when meals and snacks should be eaten and when insulin should be administered).
The names of staff who have been designated to provide support with your child's diabetes care.
Contact numbers of parents/caregivers in case of an emergency.
A list of the contents of your child's diabetes supply kit (e.g. blood glucose meter, strips and lancets, sharps disposal container, sources of fast-acting glucose for low blood sugars) and where the kit is stored (for example, in the classroom, with the student, or in the school office).
Instructions for treating hypoglycemia.
Educate teachers and school staff about diabetes
Ensuring that teachers and school staff understand what diabetes is, and how it is treated, is very important. Before the school year begins, meet with your child's teachers and the school principal to educate them about your child's condition. Some topics that should be addressed include:
What is diabetes?
What are the differences between type 1 and type 2 diabetes?
How is diabetes managed?
What is insulin, and how is it delivered (i.e. pen or pump)?
What is low blood sugar, and how is it treated?
What is high blood sugar, and how is it treated?
What are the nutritional considerations for children with diabetes?
How does physical activity affect my child's diabetes management?
Hypoglycemia
Hypoglycemia is an especially important topic that you should discuss with your child's teachers and school administrators. Ensuring that teachers and staff understand the risks and management of hypoglycemia while your child is at school is crucial. As a start, teachers and staff should be taught how to identify and treat hypoglycemia. This is particularly true for gym teachers and coaches for sports teams.
Establishing a formal communication system with all school personnel who come into contact with the student with diabetes is also important. This may include engaging at least one staff member to notify you when hypoglycemia, or any other diabetes-related issue, occurs. For your part, you can ensure that you provide all snacks, as well as an ongoing supply of fast-acting glucose for treating hypoglycemia, and encourage the child to keep a source of fast-acting glucose with them at all times.
Educate classmates about diabetes
Since it is very likely that your child may be the only one in their school or class who has diabetes, it would be a good idea to help their classmates understand the disease. If your child is amenable, arrange for an information session to be held at the school. You could volunteer to lead the session, or ask a member of your diabetes healthcare team to come and speak.
With respect to classmates, being upfront about the fact that your child has diabetes, and explaining that they are no different from their peers, well help to dispel any myths or misconceptions they may have about the disease.
While it takes some planning, your child can be happy, healthy and safe at school!
Diabetes supply kit – what does your child need at school?
Use the checklist below to make sure you have the essentials for back-to-school:
Your child's diabetes care plan
Blood glucose meter, test strips and lancets
Extra batteries for the meter
Fast‐acting sources of carbohydrate (sugar packets, fruit juice, glucose tablets, Life Savers) for treating low blood sugar
Glucagon kit
Sharps disposal container
Insulin pen and pen needles
Insulin pump users:

Insulin pump tubing changes
Extra insulin and syringes (in case of pump failure)