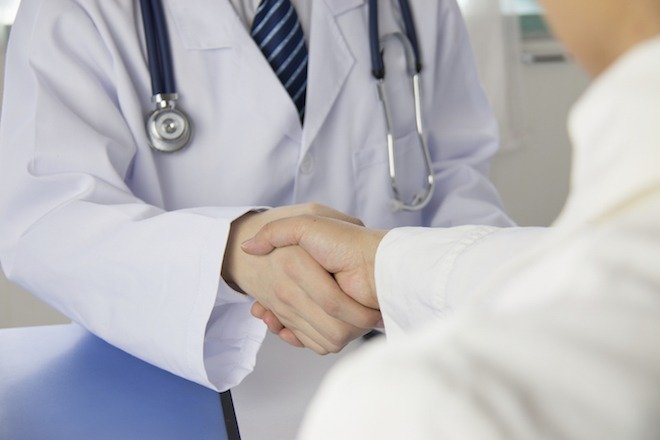 In the past few months, I have been working with a woman who had a new diagnosis of type 1 diabetes. She is a healthy and vibrant 25-year-old who was both shocked and surprised to learn about the diagnosis, since type 1 diabetes was not known to run in her family.
My role as a social worker is to help her navigate through the stages of grief, and work toward integrating diabetes management into her everyday life. These stages of grief will continue to resurface as she progresses through the normal life challenges and developmental stages of a woman, with her diabetes management changing as well.
Acknowledging fears
As I worked with this young woman, a number of fears surfaced:
1. What kind of foods can she eat?
2. When can she exercise and how much?
3. How can she afford diabetes supplies?
4. Will she develop complications (such as retinopathy, neuropathy or cardiovascular disease)?
5. How will she tell her friends and family members about a new diagnosis of type 1 diabetes?
6. Will she gain weight?
7. How and where will she test her blood glucose levels and administer insulin at work, since she works in a position where she is on her feet constantly and has little time for herself?
8. How will she eat healthy snacks and meals, when she has little time to eat at work?
9. Should she tell her employer? Will he/she be understanding and provide support?
Identifying support
As we discussed her fears, she outlined her support network, people who will help her as she maneuvers throughout her life:
Very supportive family and friends
A very supportive diabetes healthcare team, consisting of her endocrinologist, nurse, dietitian and social worker
An employer who is very understanding and supportive
Strategies for management
As a social worker, I outlined some treatment strategies to assist her:
1. Keep a check on her anxiety and worries – mainly on future worries over which she has little control – by utilizing mindfulness techniques (such as slow, deep breathing and redirection of thoughts).
2. Take time to explore options of where to test blood glucose levels and administer insulin.
3. Take time to check the ingredients on food items. Explore the grocery store.
4. Realize that change takes time, and not to be too hard on herself when she does not follow her diabetes management plan to the letter.This awareness will help her get back on the plan if and when she slips.
I also provided her with information on programs that provide funding for diabetes supplies.
Living with diabetes, especially right after being diagnosed, is a life-changing event. However, it is one that can be managed with support, understanding, awareness and help from her healthcare team whenever she needs it.