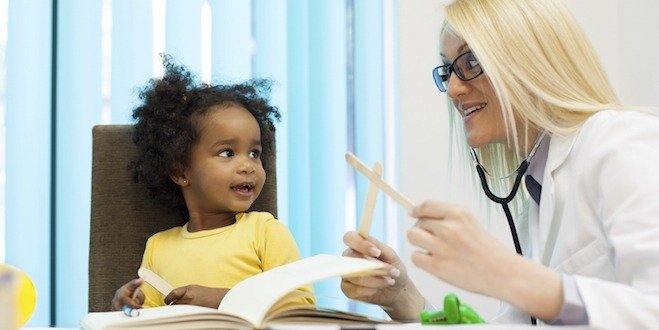 When a child is diagnosed with diabetes, it's normal for parents to feel overwhelmed and perhaps a little scared. The thought of managing a child's diabetes on a daily basis can seem a real challenge, and there may be fears that it will be too much for the family to handle – let alone the child.
Try to recognize the importance of building your own confidence. Your child will take the lead from your attitude. Children need to learn that diabetes management is something the family can easily cope with and, importantly, something that every child can gradually learn to take on personally.
Education is the first step
The more you know about diabetes and understand diabetes management, the more confident you will feel as a parent and the better you will be able to help your child.
Diabetes Education Centres offer a range of information sessions, workshops and educational resources like fact sheets and other diabetes management tools. They can also refer you and your child to one-on-one expert guidance in areas like nutrition. Ask your doctor about available diabetes education centres in your area.
You may also find it very helpful to connect with JDRF (The Canadian Juvenile Diabetes Research Foundation). JDRF operates a mentor program, which can put the family in touch with one-on-one support from volunteers who have been in your situation.
You can also take advantage of JDRF's Bag of Hope program. This provides support and information for families facing type 1 diabetes. The JDRF Bag of Hope is a complimentary over-the-shoulder satchel filled with a variety of educational and reference materials.  For children under the age of 12, the Bag of Hope also includes Rufus or Ruby, the Bear with Diabetes™, a plush bear designed to help children learn about insulin injections.
If you are finding insulin injections a challenge, you may also find it helpful to watch our video on this site Insulin injection best practices. 
Guide your child towards self-care
Your child's age will make a big difference to your degree of involvement in your child's diabetes management. Obviously you will need to play a major role while your child is very young, but whatever the age, it is important to begin seeding the idea that one day the child will be able to take over the role.
Demonstrate your own comfort with the various aspects of diabetes management to help your child become comfortable too. Be positive and encouraging to help boost your child's confidence. In their information sheet for parents of children with type 1 diabetes, Diabetes Canada talks about the importance of using positive terms. For example, don't talk about any foods as being 'bad', but rather talk about healthy foods that are good to eat often, versus foods that should be eaten less often.
Similarly, when talking about blood glucose levels, avoid describing levels as 'bad' or 'good' and instead talk of them being 'on target', 'high' or 'low'. It is important to help your child recognize that blood glucose levels can swing for no apparent reason. 
Make the diabetes team part of your family team
Encourage your child to see the diabetes health care team as an ongoing support that will continue through the years. Take your child to appointments with team members on a regular basis.
As your child grows a little older, the diabetes team can expand to include the team members at a diabetes camp. D-camps are run by the Canadian Diabetes Association especially for children with diabetes. The camps give kids a chance to meet and have fun with other children in the same situation. Importantly, the camps also help kids learn to manage diabetes in a supportive, nurturing environment. Kids gain independence in managing their diabetes and learn how to manage day-to-day hurdles.
Model healthy living habits
For the most part, the diabetes diet follows the guidelines laid down for the general population in Canada's Food Guide. Get information and support from a dietitian on your diabetes team and also from the articles and expert blogs on this site. 
For advice on handling special occasions, see our article Managing type 1 diabetes at birthday parties. 
Regular physical activity is one of the most important habits for healthy living with diabetes. Get the family in the habit of enjoying regular physical activity together in the form of brisk walks, bike rides, swimming, skiing, or other outdoor activities. For some great ideas, see our article Ideas for getting active as a family.
Is your child's diagnosis of diabetes a recent one? You may find it helpful to read our article Coping with the diagnosis of diabetes in a child.