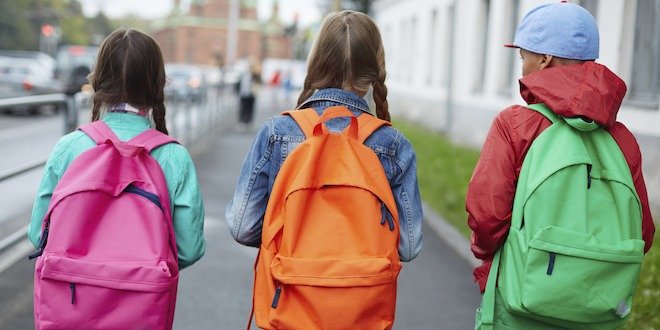 The back-to-school period brings lots of new beginnings. New beginnings are exciting but also bring challenges, especially for students with diabetes in the later years of high school.
These are the years when teens start to transition from the security of the family care network to independent diabetes management. This often includes taking on the responsibility of handling Diabetes Care Plans and the sometimes frustrating task of communicating needs and preferences to new friends and new teaching staff alike.
Check out our tips and recommendations for coping with diabetes in school.
Plan ahead
Parents usually take responsibility for developing a Diabetes Care Plan for younger students in school. This is an important plan that's designed to provide essential practical information and direction with regard to diabetes management. Older students may want to ask for a parent's assistance to ensure a care plan remains in place in school through the later years.
A Diabetes Care Plan helps keep students safe by preparing for problems ahead of time. Importantly, it also makes everyday school life easier for students by laying out special permissions that should be given. These include permission to eat and drink and use the washroom when needed, and to visit the school nurse whenever required. It also allows for time off school to attend medical appointments.
For more information, check the Diabetes Canada publication 'Guidelines for the care of students living with diabetes at school. or the Position Statement from the Canadian Paediatric Society, 'Managing type 1 diabetes in school: recommendations for policy and practice.'
Think through potential challenges
Most students with diabetes can tell stories of misunderstandings that have arisen over finger pricking, insulin injections, or insulin pumps. The latter are frequently mistaken for cell phones by people without diabetes knowledge. This can lead to reprimands for breaking school rules with perceived texting etc.
Every new person can mean a new decision to make about how much to disclose and what education or information is required. Many students don't want to stand out by making a big deal about their diabetes, but a little education ahead of time can help to avoid bigger issues later.
Make sure the necessary school personnel are aware of any diabetes supplies or devices that will be used. You may also want to discuss the option of making a brief presentation to your classmates about diabetes. Include information about diabetes management and symptoms of hypoglycemia/hyperglycemia.
Think through how you will respond when encountering new people who are not familiar with diabetes. Prepare to be patient. Understand that people without diabetes will probably not be aware that it is a condition that must be managed in numerous ways every day.
Bite your tongue if need be when confronted with ignorant comments. Remember the power of patience and education to overcome others' lack of understanding about diabetes. A good sense of humour can also come in very handy!
Build a support network
Knowing that close, reliable friends have your back can be critical to a positive school experience with diabetes. Talk about your diabetes with close friends, explaining that it's a chronic disease but that you can live a relatively normal life for the most part. Be sure to point out that blood glucose highs and lows can occur, and that you need them to be able to recognize the symptoms and respond accordingly.
Be smart – be responsible
As you transition through the last years of high school, you will undoubtedly be facing many other challenges and changes on top of your diabetes. Don't fall into the trap of letting your diabetes management slip into second place in the midst of everything else.
Recognize that your health must always come first. Stay in control of diabetes and you will stay in control of your life!
This means sticking to your diabetes management recommendations, even – and maybe especially – when other stresses arise. It also means maintaining close contact with your diabetes team, especially as you make the transition from a pediatric diabetes program to an adult program. For tips and guidelines as you make this move, check our expert blogger's article Transitioning from pediatric to adult care.
Are you a parent or other caregiver of a teen with diabetes? Check out our article Supporting a teen with diabetes.
You may also want to check out www.diabetesatschool.ca for more information and resources.