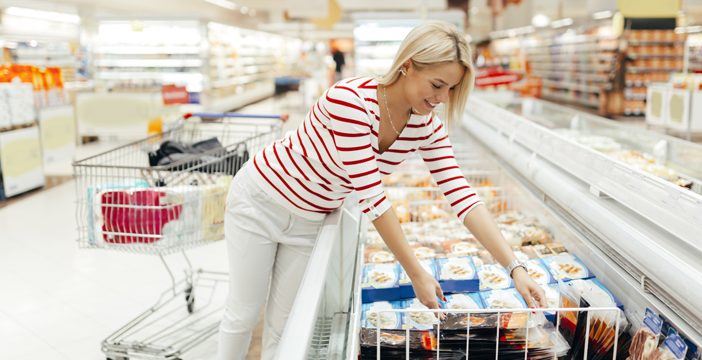 The variety of frozen meal options in your grocery store is extensive, and continues to grow. People who lead busy lives rely on them for a quick and easy meal option. Read on to learn about the best frozen meal options for diabetes.
Can people with diabetes eat frozen meals?
Frozen meals can definitely be part of your meal plan if you have diabetes. They're quick and easy to prepare: all you need is an oven or microwave! The important thing is to choose your frozen meal wisely, to ensure optimum nutritional content and fewer preservatives or additives.
What are the pros and cons of frozen meals?
When choosing a frozen meal there are some pros and cons you should consider, including:
Pros
Easy and quick to prepare
Convenient for people on the go
Many ingredient options to suit your taste buds
Generally have a long shelf life, so they can stay in your freezer until you need them
Can be less expensive than fresh foods
Built-in portion control
Cons
May not be as tasty as freshly prepared foods, or look as appetizing
Can be high in calories
Can contain high amounts of fat, sodium and preservatives
Serving sizes may be unrealistically small
Are there certain things to look for when buying frozen meals?
Here are some tips you can follow when choosing a frozen meal:
Check the portion size: some manufacturers measure a portion as something less than the entire contents of the box
Look for frozen meals that include plenty of vegetables; these tend to be lower in calories and higher in fibre (which helps you feel full)
Opt for brown rice or whole grains whenever possible
Choose meals that contain lean meat, fish, or chicken
Which are the best Canadian frozen meal options?
The table below shows the nutrition facts for some of the best frozen meal options available in Canada.
Name/Brand

Calories

Net carbohydrate
(grams)
Fibre
(grams)
Protein
(grams)
Sodium
(grams)
Total fat
(grams)
Saturated fat
(grams)
Trans fat
(grams)
Amy's roasted vegetable pizza
290
42
3
7
540
10
1.5
0
Compliments southwest rice beans quinoa
330
51
12
14
670
5
0
0.3
Healthy Choice Classics lemon pepper fish
280
48
2
14
510
3.5
1
0
Lean Cuisine chicken in wine sauce
160
20
2
14
520
2.5
1
0
Lean Cuisine ginger beef stir fry
290
50
1
13
580
5
1.5
0.2
Lean Cuisine grilled chicken and vegetables
250
35
3
17
570
6
2
0.2
McCain baked pizza pocket deluxe
230
28
2
9
420
9
2.5
0.1
Michelina's chicken stir fry
180
29
3
8
660
4
1
0
Michelina's macaroni and cheese
280
38
1
9
560
11
4.5
0
Nestlé Marketplace Cuisine butternut squash ravioli
280
49
7
10
650
6
3
0.2
President's Choice beef and broccoli
340
55
2
5
610
5
1.5
0
Frozen meals can definitely be a part of your diabetes meal plan. Just be sure to read the nutrition facts label closely to help you make the healthiest meal choice.