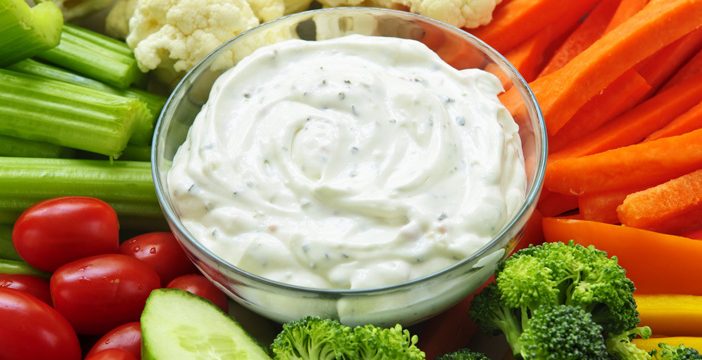 For people with diabetes, the snack aisle is probably the most challenging section of the grocery store. The question is, what to focus on when looking at food labels: the amount of sugar, fat, or carbohydrate? What about fibre and calories? Read on to learn more about choosing healthy snacks at the grocery store.
Why are snacks important for some people with diabetes?
Snacking isn't necessary for everyone who has diabetes. However, for some people snacks are an important part of their meal plan. Your diabetes healthcare team or dietitian can help you determine if you should have a snack – ideally, one that contains carbohydrate – at certain times in the day to prevent low blood sugar. This will be based on your:
Of course, your choice of snacks should be as healthy as possible. This is not such an easy task when many items in the snack aisle are filled with less healthy ingredients, offering only empty calories, which contribute to weight gain and high blood sugars. For the healthiest snack choices, avoid the snack aisle altogether and head toward the produce and dairy aisles instead.
If your diabetes healthcare team or dietitian suggests that a small snack fits into your diabetes meal plan, check out the 7 tips below. They'll help guide you to choose snacks that will keep you on track with your diabetes management and nutrition goals.
7 tips for healthy snacking
Watch your portion size. With any snack option, portion control is the most important thing to keep in mind. Oftentimes, products that are labelled as 'single serving' have more calories, fat and carbohydrates than are necessary for a snack. Check the Nutrition Facts label to determine how much you should eat at one time. As well, if your favourite snack choice is sold only in large packages, create your own single servings by separating a larger package into several smaller ones when you get home.
Choose low-fat, whole-grain crackers that contain at least 2 grams of fibre per serving and no trans-fats. To help keep your blood sugar in check, stick to a portion that offers about 15 grams of carbohydrate. The number of crackers providing 15 grams of carbohydrate will vary, depending on their size.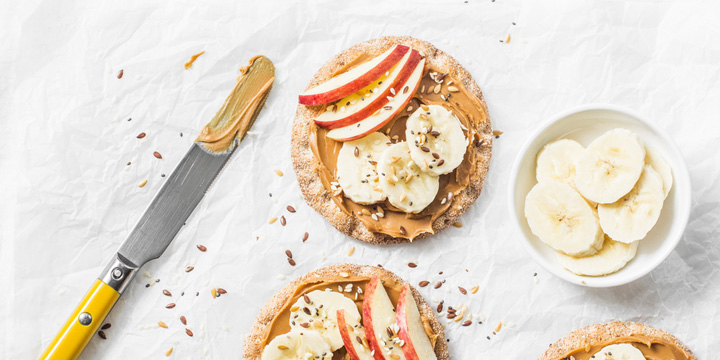 Pick a healthy protein. Try combining crackers with a source of protein, such as nut butter, low-fat cheese or lean meats. This will reduce the impact the crackers have on your blood sugar and help satisfy your hunger.
Nibble on healthy nuts. Eaten in moderation, nuts make a great snack choice. They are loaded with protein and healthy fats. Diabetes Canada's 2018 clinical practice guidelines suggest that including nuts in your diet can improve cholesterol and blood sugar levels. Look for unsalted almonds, walnuts, or any mixed nuts. Watch your portion size, as the calories can add up quickly. Because nuts don't contain carbohydrate, they won't affect your blood sugar. This is important to keep in mind if snacks are included in your meal plan to prevent hypoglycemia.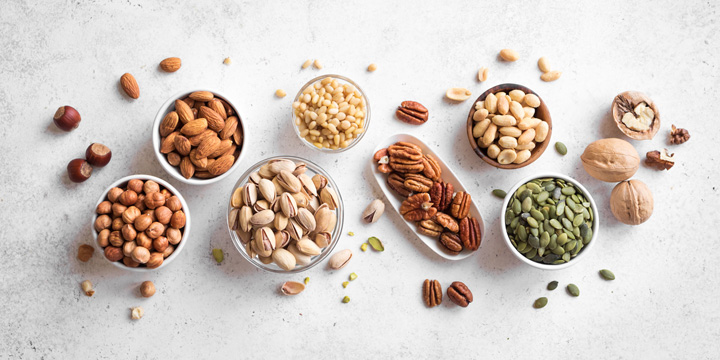 Try fibre-rich popcorn. Natural popcorn, which is high in fibre and low in sodium, is a healthier choice than potato chips or pretzels, which can be loaded with sodium. Lower-fat chips aren't always the better choice either as the reduced fat usually means a higher amount of carbohydrate per portion. As an occasional treat, chips or pretzels can be enjoyed in moderation, but they shouldn't replace more nutritious healthy snack choices.
Load up on veggies. Vegetables make an excellent afternoon or evening snack. They're loaded with fibre, are low in calories and have virtually no carbohydrate. You can prepare single-serving portions of carrots, celery, zucchini, and colourful red and green peppers and keep them in the refrigerator until you're hungry. Add a side of low-fat tzatziki or protein-rich peanut butter, and you're good to go!
Choose granola bars and cookies less often. Most granola bars and cookies offer lots of added sugar and little fibre. Treat these the way you would treat candy. Some granola bars with a good amount of fibre could be consumed more often. Compare food labels to find the brand with the least amount of sugar and fat per serving. But if you're craving a less healthy option, choose a smaller portion and enjoy it occasionally. Diabetes Canada recommends that up to 10% of daily calories can come from added sugar, so these treats can fit into a meal plan. Check out our diabetes-friendly trail bar recipe here.
Talk with your healthcare team or dietitian about how snacks may fit into your meal plan. Next time you're in the grocery store, spend some time browsing the produce and packaged food aisles for healthy snack options. Checking the carbohydrate, sodium and fat content of your snack options will help you make the healthiest choices.