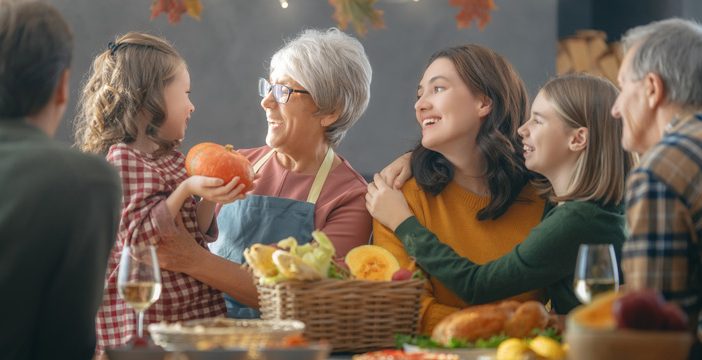 Thanksgiving—whether you're hosting or joining family or friends—is often associated with elaborate, decadent meals and desserts that can throw blood sugars out of whack. But just because you have diabetes doesn't mean you can't partake in the feasting and festivities. Here are some key ways to ensure you can enjoy a diabetes-friendly Thanksgiving this year.
Tips for a diabetes-friendly turkey fest
Sure, facing a table of rich, carb-heavy foods can be challenging when you're trying to manage your blood sugar, but having a game plan can make all the difference. Before you sit down to a Thanksgiving feast consider these key tips:
Eat before you go: Eating a small snack (e.g., raw veggies dipped in hummus or a small bowl of berries and yogurt) will help keep hunger at bay if meals are delayed; it will also give you additional willpower to stay away from those carb-heavy, high-calorie appetizers.
Choose appetizers wisely: Speaking of appetizers, instead of homing in on chips and dip or savory pastries, go for the vegetable tray with whole-wheat crackers; if there aren't many diabetes-friendly options to choose from, save yourself for the main meal.
Tune in on the turkey: provided you don't drown it in gravy, turkey is a good, lean source of protein that's rich in minerals and vitamins. The leanest cut is from the breast as opposed to the leg or wing, and removing the skin will decrease calories and fat. Keep stuffing, often filled with fat- and calorie-dense ingredients, to a minimum.
Watch portion sizes: When it comes to carb-heavy favorites like mashed potatoes, candied yams or sweet potato casserole, choose quality over quantity, and focus on healthier options such as beans, green salads or less starchy vegetables. Remember that having a combination of carbs, protein and fat on your plate is important as it will prevent blood sugar from rising too quickly.
Stay hydrated: Be sure to drink enough water throughout the day and avoid or limit alcohol which will only dehydrate you and throw blood sugars off track.
Contemplate dessert: While you don't have to skip dessert at Thanksgiving, opt for less carb-heavy options such as fruit with a drizzle of chocolate instead of pies and cakes; if you're itching for that pumpkin pie, just keep servings sizes in check. Pumpkin puree is still an excellent source of Vitamin A. You can also check out the recipes in our dessert recipe section.
Keep moving: After the meal is over, consider rallying up other guests for a walk in the neighborhood to avoid more indulging—and to help reduce your postmeal blood sugar levels.
Diabetes-friendly meal planning
If you're hosting or contributing to a pot-luck for Thanksgiving, the good news is that there are lots of healthy ingredient swaps and delicious diabetes-friendly meals to inspire your meal planning. For example, swap in low-fat/low-sodium broth instead of regular stock for cooking and opt for whole wheat or whole grain bread in your stuffing recipe. Or use mashed cauliflower to replace a third of mashed potatoes and no one will notice the difference. If you're making a pie, swap regular sugar for coconut sugar or monk fruit for an equally delicious treat.
For appetizers, here's a ridiculously easy to make pumpkin soup and a "cheater's" guacamole that will take no time to prepare.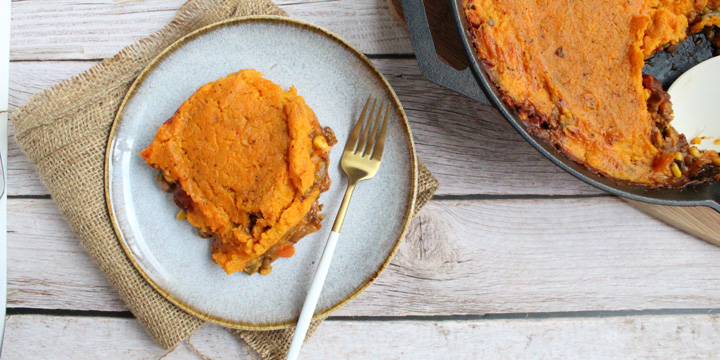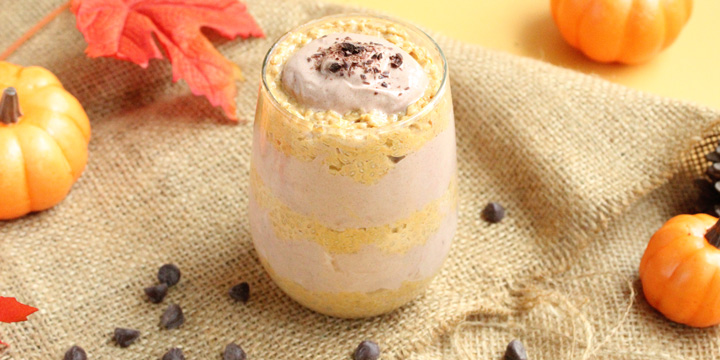 Consider capping off the meal with an antioxidant-rich chocolate pumpkin chia pudding [see above] and an apple cinnamon tea.
If you want to start your cooking day with a delicious breakfast, or are looking for a great snack while you are cooking, check out our pumpkin protein smoothie.
Equipped with some good recipes and thoughtful planning, rest assured that you can still eat drink and celebrate, while keeping your blood sugar under control. Happy Thanksgiving!