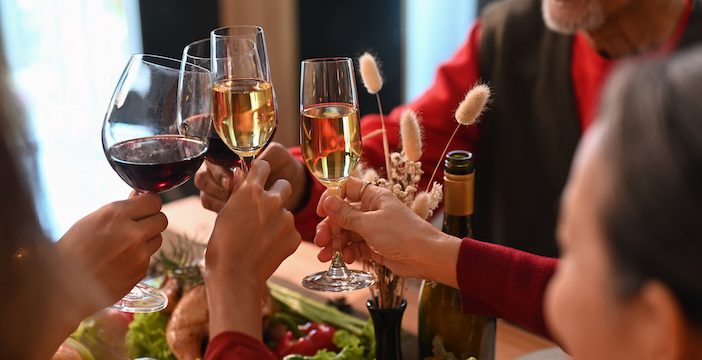 Most different faiths have something in common when it comes to holiday festivities at this time of year. They tend to include a focus on food, and often feature special food treats and indulgences. This can make it difficult for anyone who is trying to manage their food intake, which of course includes people with diabetes.
Here are some tips and guidelines for managing holiday eating.
Include non-food holiday activities
Start a new tradition and focus on some special holiday activities that don't include food. Share the true holiday spirit and volunteer at a local shelter, food bank or hospital. Or get out with family or friends for an afternoon of walking or cross-country skiing.
Plan ahead
Think through food challenges that are likely to come up. Plan in advance how you will manage them.
If going to a party, check in advance with the hosts and ask whether food will be served and at approximately what time. Use this as a rough guide to plan for necessary insulin injections or snacks to help with blood glucose control.
Recognize that delayed mealtimes are a part of life during the holiday season. Did you ever know a turkey dinner that got to the table on time? Plan ahead for delays by keeping a small protein-based snack on hand.
Enjoy small portions of seasonal treats
High-sugar or high-fat treats don't have to be totally banned. Occasional indulgences can be part of a healthy diabetes diet, and deprivation can lead to backlash. The key is to keep portion sizes small and to allow for them in the daily meal plan. So, for example, if a dessert is planned it should be substituted for another carbohydrate in the meal. And making pre-portioned treats such as this one can help you determine exactly how many carbs to swap out.
Eat prior to eating
Aim to enjoy a healthy snack before heading out to dinner or a party. This will help keep hunger pangs at bay and will make it easier to avoid temptations at the buffet table.
Be a smart host
People with diabetes can help to avoid challenges and ensure healthy food is on hand by hosting holiday social gatherings themselves.
A buffet style meal is a great way to make sure everyone gets to eat what they enjoy. Be sure to include healthy options that are lower in fat and sugar. For example, serve healthy finger foods like raw vegetable sticks with low fat dips or salsa, or mini wraps spread with low fat cheeses and topped with veggies and salsa.
For a main course dish, plan on grilled, baked, steamed or roast meat, poultry or fish rather than fried. Serve sauces or gravy separately so that everyone can help themselves. Individuals with diabetes will want to keep such servings to a minimum. For example, choose a small helping of either gravy or a sauce, not both. Or better yet, use the natural juices for the gravy like you will find in this great-for-entertaining turkey dish.
Fruits and low fat toppings can make for great desserts.
Drink alcohol in moderation
People with diabetes can often follow the same alcohol guidelines that are recommended for the general population, That is, a maximum of two standard drinks a day. However, if the person you support has any diabetes complications, they should first check with their healthcare professional.
Remember that alcohol contains carbohydrates and calories and must be factored into the meal plan. For more information about diabetes and alcohol, read our article 'Is alcohol allowed on a diabetes diet?'
And here are some tips to help you control your alcohol intake when the pressure of large gatherings can often result in higher intake:
Drink water or a low-calorie sparkling water in between alcoholic beverages.
Add a no-calorie or low-calorie mixer to increase the volume of the drink so it will last longer.
Be mindful while you drink and sip slowly.
And most importantly, use this time of year to enjoy your time re-connecting with those you care about!