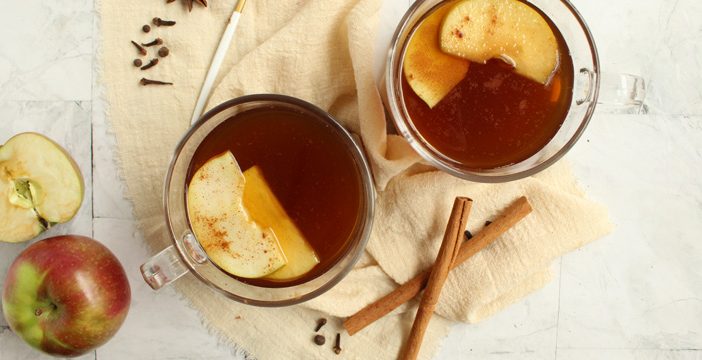 This apple cinnamon tea tastes like comfort in a mug! Infused with aromatic spices of the holiday season, this apple cinnamon tea is suitable for holiday festivities or a cozy night in.
INGREDIENTS
4 cups water
2 cinnamon sticks
1 apple, thinly sliced
5 whole cloves
1 star anise
6 allspice berries
2 black tea bags
INSTRUCTIONS
In a medium saucepan, bring water to a boil.
Add the cinnamon sticks, apple slices, cloves, star anise, and allspice berries to the boiling water.
Reduce heat to medium-low and let simmer for 15-20 minutes to allow spices to infuse together.
Remove the saucepan from heat and add the tea bags. Let steep for 3-5 minutes.
Remove tea bags and strain tea into a teapot or two mugs.
Serve apple cinnamon tea hot with some additional apple slices and a pinch of ground cinnamon. Optional to sweeten with a drop of honey or your choice of sweetener.
Serves: 2