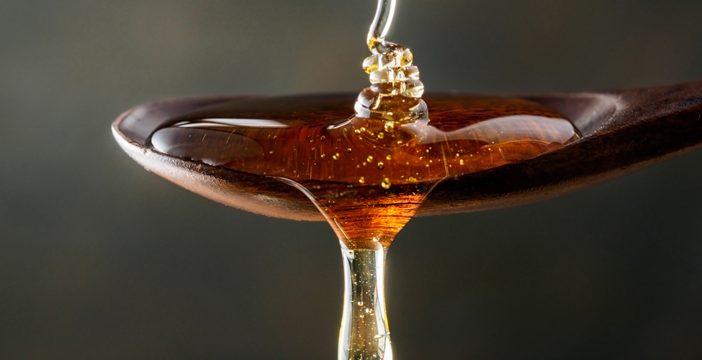 What is honey?
Raw honey starts as flower nectar. After bees collect the nectar, it naturally breaks down into simple sugars, which bees store in honeycombs. The honeycombs cause the water to evaporate, creating the thick, sweet liquid that is honey.
Honey contains carbohydrates, mostly in the form of glucose and fructose. It also contains some vitamins, minerals and antioxidants. Read on to learn more about honey and diabetes.
Types of honey
There are two main types of honey:
Raw honey, which is also known as unfiltered honey. This honey is extracted from a beehive and then strained to remove impurities.
Processed honey, which goes through a filtration process. It is also pasteurized (exposed to high heat) to destroy yeast and create a longer shelf life.
Processed honey is smoother than raw honey, but the filtration and pasteurizing processes remove some of its nutrients and antioxidants.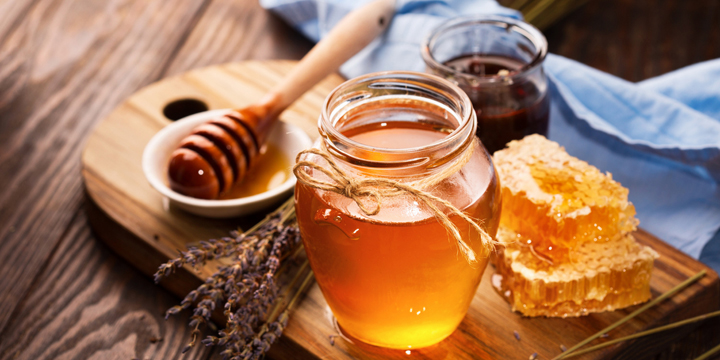 With respect to the source of honey, there are about 300 different varieties produced by bees in North America, each originating from a different flower or nectar. Some examples of the different plant sources where bees collect nectar include blueberry, alfalfa, clover and wildflower. The source of the nectar determines the taste and colour of honey.
Nutrition information for honey
One tablespoon (15 millilitres) of honey contains:
64 calories
17 grams of sugar
17 grams of carbohydrate
0.06 grams of protein
0.04 grams of fibre
Honey also contains small amounts of vitamins and minerals, such as potassium, calcium, zinc, vitamin C and antioxidants.
Is honey a replacement for sugar?
The main difference between honey and sugar is that sugar doesn't have any vitamins and minerals. Honey also has a lower glycemic index (GI) than sugar, but only slightly. (The glycemic index measures how quickly a carbohydrate raises blood sugar levels.) Honey has a GI score of 58 and sugar has a GI value of 60. That means honey – like all carbohydrates – raises blood sugar quickly, but not quite as quickly as sugar.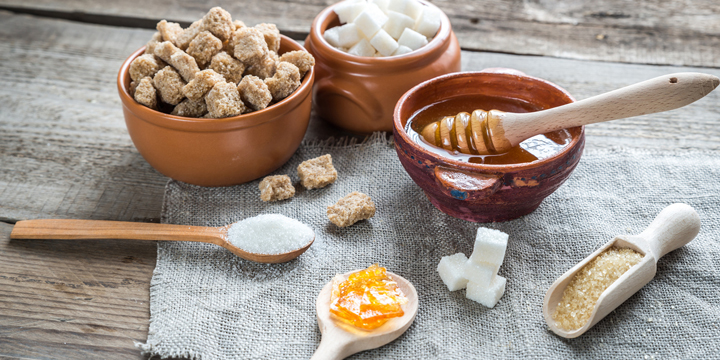 One of the biggest benefits of honey for people with diabetes is its concentrated flavour. This means you can add less of it without sacrificing taste. However, it is still wise for people with diabetes to treat honey like any other added sugar, despite its possible health benefits.
How to use honey for diabetes meal planning
Keep in mind that honey is sweeter than sugar. If you substitute honey for sugar, you only need a little. As well, people with diabetes should choose pure, organic, or raw natural honey more often. These types of honey generally don't have added sugar. Commercially produced honey from a grocery store may contain added sugar or syrup.
Check out these delicious recipes that use honey:
Health benefits of honey
A number of studies have explored the effects of honey on people's health and found the following:
Eating honey may increase insulin levels, which helps control blood sugar. As well, the antioxidants in honey could potentially reduce diabetes complications
Researchers at the University of Toronto found that honey had a number of beneficial effects for people with diabetes, including lowering blood sugar, total cholesterol, low-density lipoprotein cholesterol (the "bad" cholesterol) and triglycerides.
Honey contains prebiotics, which nourish the good bacteria that live in our intestines. These bacteria are important for digestion and overall good health.
Honey may provide relief from chronic diarrhea and has also been used to help treat Helicobacter pyloribacterial infections, a common cause of stomach ulcers.
Honey for the treatment of low blood sugar
The Diabetes Canada clinical practice guidelines recommend that 15 millilitres (1 tablespoon) of honey can be used to treat a mild or moderate episode of hypoglycemia (low blood sugar).
Honey is a delicious and healthier alternative to sugar but should still be consumed in moderation. Speak with your healthcare team or dietitian about how you can incorporate honey into your diabetes diet.