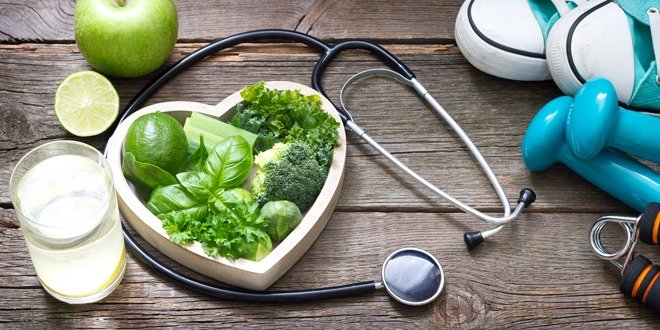 Unfortunately, having diabetes means you're more likely to develop heart disease, and have an increased risk for stroke and heart attack. But by managing your diabetes and maintaining some healthy lifestyle habits, you can still do lots to protect your heart for the long-term.
What's the link between diabetes and heart disease?
Diabetes is now considered one of the strongest risk factors for heart disease. In fact, with diabetes you could develop heart disease 10-15 years earlier than those without the disease.  That's because the blood vessels in people with diabetes are more vulnerable to other risk factors such as high cholesterol and high blood pressure.
The research shows that the blood vessel damage in people with diabetes is likely due to the long-term effects of uncontrolled blood sugar levels on the tissues, or other cell damage related to the disease.
Studies also point to people with diabetes having an increased level of low-grade inflammation in the lining of their arteries, which can prompt blood vessel changes leading to heart disease.
What types of heart disease affect people with diabetes?
Coronary artery disease is the most common type of heart disease in people with diabetes. It happens when the arteries that supply the heart with blood harden (become restricted or blocked by fatty deposits), which can lead to a stroke or heart attack. Another type of heart disease that is more common in people with diabetes is heart  failure. This happens when the heart isn't able to pump enough blood to the rest of the body.
When you have Type 2 diabetes, you also have a greater chance of having "silent" heart disease with no signs or symptoms.
What are the risk factors?
While high blood sugar is a risk factor for diabetes-related heart disease because of blood vessel damage, here are other factors that can put you at higher risk for both stroke and other heart issues:
Being overweight, especially if you have excess fat around your middle
Smoking, as it also damages the lining of your arteries
A sedentary lifestyle
High blood pressure
High cholesterol levels
A family history of heart disease or stroke
An unhealthy diet that's high in saturated and trans fats, cholesterol, salt and/or sugar
Stress, which can increase blood pressure and make you more likely to smoke or overeat
Age: your risk of heart disease increases after the age of 40
Gender: Men are at higher risk for heart disease before the age of 55 and women after 55
How is heart disease treated and prevented?
Not smoking and controlling your weight are two key lifestyle factors that have been proven to help prevent and treat heart disease. We all know smoking is bad for you because it can damage your blood vessels. Meanwhile, regular activity helps keep your heart healthy and your blood fat levels under control. Research shows that regular exercise even in overweight people has major cardiovascular benefits too. Just be sure to check with your healthcare provider on whether there are any types of exercises you can't do because of other diabetes complications you may be experiencing.
Given that high blood pressure increases your risk of stroke, be sure to check your blood pressure regularly to ensure it is within a normal range. And if it's over 130/80, talk to your healthcare provider about strategies to help you lose weight, since weight loss can also help lower your blood pressure. Find another good weight loss tip here. Limiting the amount of salt and alcohol in your diet can also help in controlling your blood pressure. Many people require medication, and often more than one, to control their blood pressure if other strategies don't work.
Keeping your blood sugar and cholesterol levels in check is another key way to keep your heart healthy. Know your target A1C and if you're running too high or too low, ask your diabetes healthcare provider for help in creating a treatment plan. The same advice applies for your cholesterol levels.
Doctors may also recommend you take a low dose of aspirin every day to prevent blood clots that can lead to a heart attack.
Newer medications to help protect against heart disease
There are now several diabetes medications that have been shown to not only lower blood glucose, but also help protect against heart disease. There are only certain diabetes medications that have demonstrated this benefit. These specific drugs belong to the class of medications called sodium-glucose co-transporter 2 (SGLT2) inhibitors or glucagon-like peptide 1 (GLP-1) agonists. If you are at higher risk for heart disease, your doctor may select one of these medications.
If you already have heart disease, your doctor may suggest other medical procedures to improve blood flow to your heart and/or relieve chest pain. While heart disease is a serious matter, especially when you have diabetes, remember that you do play a big part in keeping yourself healthy.