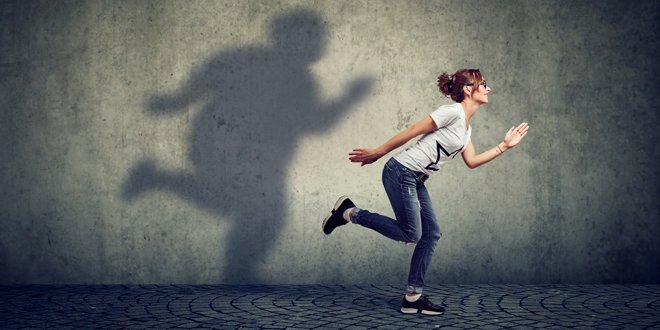 If you have prediabetes, maintaining a healthy weight can help prevent you from getting diabetes. And, if you have diabetes, the good news is that studies have shown that losing even a little weight – between 5% and 10% of initial body weight – can improve your diabetes control and reduce the risk of complications. So, if you weigh 200 pounds, losing 10 or 20 pounds can improve your blood sugar levels, and prevent or delay complications (for example, heart, kidney or eye disease).
So, if you want to get motivated to shed those extra pounds, take charge with nutrition and lifestyle changes. Here's how!
Start with the three C's:
Commitment to planning a healthy lifestyle to lose weight.
Consistency in maintaining healthy habits to control your weight, and keep those excess pounds from returning.
Communication, to ensure you get ongoing weight loss support and information from trustworthy sources.
Commitment: Make the decision
Meal planning and weight management ideas to help you get started
Decrease your food intake. Although many people eat healthy food, they simply eat too much of it. Eating three meals a day – spaced about six hours apart – reduces overeating. Use Canada's Food Guide the plate method or the handy portion guide to help with portion control.
Get in touch with your appetite. Ask yourself if you are truly hungry. Avoid eating out of habit, boredom or for emotional reasons. Eat slowly. It takes your brain about 20 minutes to realize that your stomach is full.
Create a healthy eating environment. Plate your food in the kitchen and bring your plate to the table. Keep extra servings away from the table to reduce the temptation to overeat. Eat at the table rather than in front of the television or computer screen.
Add physical activity. While it's possible to lose weight through diet alone, it is definitely more difficult if you don't increase your activity levels. Exercising will help you burn off calories. For more information about exercise and physical activity, click here.
Drink alcohol in moderation. While moderate amounts of alcohol may cause blood sugar to rise, excess alcohol intake can actually lower your blood sugar level – sometimes causing it to drop to dangerous levels. Beer and sweet wine also contain carbohydrates, which can raise blood sugar.
Consistency: Maintain it!
Tips to keep you motivated on your weight loss journey
Make a weekly meal plan accompanied by a grocery list for all the ingredients you'll need. Having everything at hand when you're ready to cook will help motivate you to make the effort, and it will make the process of meal prep more straightforward.
Involve family members and friends in your meal planning: let the kids pitch in, or spend quality time with your partner in the kitchen. Together, you'll prepare healthy meals and have fun while you're at it!
Find a weight loss and exercise buddy whether it's a family member or friend. You'll motivate each other to complete your scheduled workouts and meet your weight loss goals.
Set weekly or monthly weight loss goals, and reward yourself when you reach them. With an end outcome in sight, chances are you will stick to your plan and see it through.
Book an appointment with a dietitian. Taking your food and eating preferences into account, they can help you design a long-term eating plan that is nutritious and delicious.
Communication: Get support
Stay connected and communicate with your support group!
Many people find it helpful to meet with people who are also trying to lose weight – either online or in person. Think about joining a group for weight loss, exercise or general support. Or create your own support network by talking with friends and family about your successes and your struggles. You may be surprised at how supportive they will be.
In person or online, you can stay in touch with ones that you trust to help keep you motivated. Where motivation is concerned, it's important to take the "long view" with respect to your weight loss. You won't reach your goal overnight; rather, your journey toward healthy eating and weight loss will last a lifetime. Getting help from coaches and counsellors, as well as using technology (websites and apps), can help you maintain your motivation and commitment to a healthy lifestyle. Here are some useful ways to navigate long-term motivational issues.
Healthcare coaching
Your healthcare team members may include your doctor, a nurse, a dietitian, a pharmacist, a social worker and an exercise specialist. Every member of your healthcare team can act as a coach to help you navigate a myriad of health and motivational issues, including:
Educating you about healthy weight
Developing a healthy eating and weight loss plan
Developing a physical activity regimen to help you lose weight and keep it off
Providing emotional and psychological support
A recent study in people with prediabetes and type 2 diabetes demonstrated that patients who used health coaches had lower body weight, as well as significant improvements in their A1C levels and enhanced physical activity levels.
Technology coaching
Technology is such a big part of everyone's lives today, and it can actually motivate you in your weight loss management. Many websites and apps are available to help inspire you and keep you on track. They can assist with meal planning, charting your calorie and/or food intake, recording your physical activity and weight loss, and tracking your blood sugar levels.
A 2018 study explored the use of a mobile app to promote adherence to weight reduction and physical activity in people with prediabetes. The researchers found that participants found the app convenient and beneficial. Participants experienced an average weight loss of about 1.5 kilograms over the three-month study period; physical activity among participants also increased and A1C levels decreased.
Motivation over the long-term is essential to managing your weight. The key to staying motivated is to think about your successes rather than your disappointments … think "delight" rather than "damage control!" When you find the motivational strategies that work for you in all areas of your weight management, such as health coaching and technology aids – you'll be developing habits that will help you live a long and healthy life.