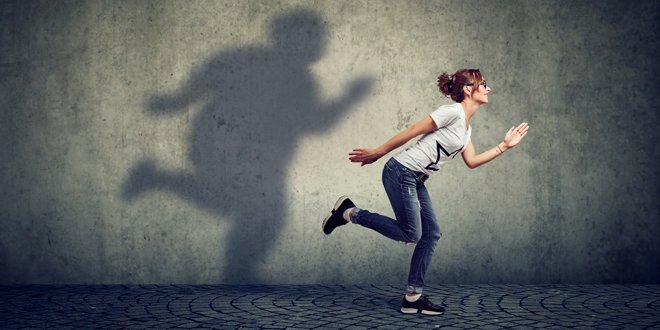 If you have prediabetes, maintaining a healthy weight can help prevent you from getting diabetes. And, if you have diabetes, the good news is that studies have shown that losing even a little weight – between 5% and 10% of initial body weight – can improve your diabetes control and reduce the risk of complications. So, if you weigh 200 pounds, losing 10 or 20 pounds can improve your blood sugar levels, and prevent or delay complications (for example, heart, kidney or eye disease).
So, if you want to get motivated to shed those extra pounds, take charge with nutrition and lifestyle changes. Here's how!
Start with the three C's:
Commitment: Make the decision
Meal planning and weight management ideas to help you get started
Consistency: Maintain it!
Tips to keep you motivated on your weight loss journey
Communication: Get support
Stay connected and communicate with your support group!
Many people find it helpful to meet with people who are also trying to lose weight – either online or in person. Think about joining a group for weight loss, exercise or general support. Or create your own support network by talking with friends and family about your successes and your struggles. You may be surprised at how supportive they will be.
In person or online, you can stay in touch with ones that you trust to help keep you motivated. Where motivation is concerned, it's important to take the "long view" with respect to your weight loss. You won't reach your goal overnight; rather, your journey toward healthy eating and weight loss will last a lifetime. Getting help from coaches and counsellors, as well as using technology (websites and apps), can help you maintain your motivation and commitment to a healthy lifestyle. Here are some useful ways to navigate long-term motivational issues.
Healthcare coaching
Your healthcare team members may include your doctor, a nurse, a dietitian, a pharmacist, a social worker and an exercise specialist. Every member of your healthcare team can act as a coach to help you navigate a myriad of health and motivational issues, including:
A recent study in people with prediabetes and type 2 diabetes demonstrated that patients who used health coaches had lower body weight, as well as significant improvements in their A1C levels and enhanced physical activity levels.
Technology coaching
Technology is such a big part of everyone's lives today, and it can actually motivate you in your weight loss management. Many websites and apps are available to help inspire you and keep you on track. They can assist with meal planning, charting your calorie and/or food intake, recording your physical activity and weight loss, and tracking your blood sugar levels.
A 2018 study explored the use of a mobile app to promote adherence to weight reduction and physical activity in people with prediabetes. The researchers found that participants found the app convenient and beneficial. Participants experienced an average weight loss of about 1.5 kilograms over the three-month study period; physical activity among participants also increased and A1C levels decreased.
Motivation over the long-term is essential to managing your weight. The key to staying motivated is to think about your successes rather than your disappointments … think "delight" rather than "damage control!" When you find the motivational strategies that work for you in all areas of your weight management, such as health coaching and technology aids – you'll be developing habits that will help you live a long and healthy life.