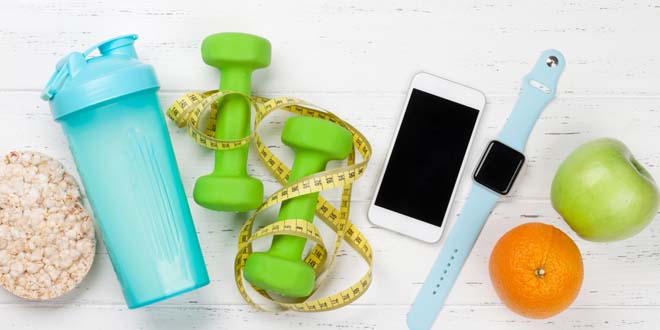 A diagnosis of prediabetes doesn't mean you will get diabetes, so take charge, fight back and prevent diabetes. Here's how!
Prediabetes is a condition in which blood sugar levels are higher than normal, but not high enough to be diagnosed as type 2 diabetes. If left untreated it can develop into type 2 diabetes. Like type 2 diabetes, prediabetes is often considered a "silent" disease: when they're first diagnosed, most people don't actually feel ill. That's why motivation to change behaviours – and sticking with them – can be challenging, but not impossible!
Start with the three C's:
Commitment to planning a healthy lifestyle.
Consistency in maintaining healthy habits to control your prediabetes.
Communication, to ensure you get ongoing support and information from trustworthy sources.
Some risk factors for prediabetes (and type 2 diabetes) include carrying excess weight, poor diet and physical inactivity. So, let's start by committing to planning and maintaining a healthy lifestyle.
Here are some meal planning and weight management ideas:
Make a weekly meal plan, accompanied by a grocery list for all the ingredients you'll need. Having everything at hand when you're ready to cook will help motivate you to make the effort, and it will make the process of meal prep more straightforward.
Involve family members and friends in your meal planning: let the kids pitch in, or spend quality time with your partner in the kitchen.
Book an appointment with a dietitian. Taking your food and eating preferences into account, they can help you design a long-term eating plan that is nutritious and delicious.
Try some or all of these physical activity ideas
When developing an exercise plan, think about what you really enjoy doing. The more you like something, the easier it will be to stick with it over the long-term. Whether it's walking or jogging, dancing, or yoga, choose an activity that you find fulfilling, so that you'll remain motivated.
Set weekly or monthly goals, and reward yourself when you reach them. With an end outcome in sight, chances are you will stick to your plan and see it through.
Find an exercise partner to exercise with, whether it's a family member or friend. You'll motivate each other to complete your scheduled workouts, and the social aspect will make the exercise time fly by!
Stay connected and communicate with your support group!
In person or online, you can stay in touch with ones that you trust to help keep you motivated
Where motivation is concerned, it's important to take the "long view" with respect to your prediabetes. While you may feel well now, doing the work up front (healthy eating, physical activity, adherence to meds regimen) will help work towards keeping you healthy over the long-term. Getting this help from coaches and counsellors, as well as using technology (websites and apps), can help you maintain your motivation and commitment to a healthy lifestyle with prediabetes. Here are some useful ways to navigate long-term motivational issues.
Healthcare coaching
Your healthcare team members may include your doctor, a nurse, a dietitian, a pharmacist, a social worker and an exercise specialist. Every member of your healthcare team can act as a coach to help you navigate a myriad of health and motivational issues, including:
Educating you about prediabetes and how best to manage it
Developing a healthy eating and weight loss plan
Developing a fitness regimen
Providing emotional and psychological support
A recent study in people with prediabetes and type 2 diabetes demonstrated that patients who used health coaches had significant improvements in their A1C levels, as well as enhanced physical activity levels and lower body weight.
Technology coaching
Technology is such a big part of everyone's lives today, and it can actually motivate you in your prediabetes management. Many websites and apps are available to help motivate you and keep you on track. They can assist with meal planning, charting your calorie and/or food intake, recording your physical activity and weight loss, and also tracking your blood sugar levels.
Studies have shown that higher engagement with mobile apps have led to increased adherence to physical activity, greater weight loss and A1C reduction in people with prediabetes.
Motivation over the long-term is essential to managing your prediabetes. The key to staying motivated is to think about your successes rather than your disappointments … think "delight" rather than "damage control!" When you find the motivational strategies that work for you in all areas of your prediabetes management, such as health coaching and technology aids – you'll be developing habits that will help you live a long and healthy life.