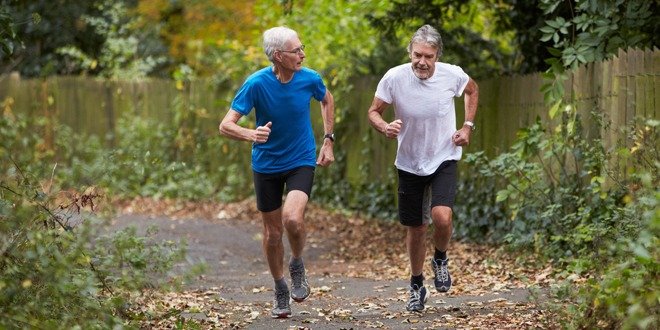 Many of us are committed to trying to follow a program of regular physical activity. We know how important this is, both for reducing diabetes complications and for helping to reduce the incidence of diabetes in the first place. But let's face it, there are days when the couch's attractions can vastly overcome the need to get out and about!
For these times and others, knowing your exercise buddy is relying on you can be a great motivator to get to your feet. In addition, a growing body of research has shown the importance of social networks in affecting eating and physical behaviours.
We've taken a look at some of the benefits of an exercise buddy, and have some tips on how to link up with an appropriate work-out partner.
Advantages over exercising alone
Walking, cycling or running with an exercise buddy or a group is a great safety precaution. You and your buddy can keep an eye out for each other. If you have diabetes, this can mean watching for signs of low blood glucose levels and knowing where to find the fast-acting carbohydrate.
Make sure your exercise buddy has a contact number for someone close to you, and always carry a cell phone.
Exercising with others is a great way to stay motivated. When you are accountable to another person, you are more likely to keep up with your activity plans. Knowing that a friend is waiting at the gym or the end of the road can be just the thing to get you out the door yourself!
Working out with a buddy – whether at the gym or running round the block – can bring out the best of your competitive instincts and inspire you to keep going.
Exercising with a buddy is fun and can avoid boredom! You can catch up on each other's lives and share a laugh while doing good for your bodies. For some people, it can be a rare occasion to find the time to be with friends. Enjoy it!
A study at the University of Pennsylvania School of Medicine conducted a two-year trial amongst 344 men and women. Split into three sections, the groups were evaluated on their ability to achieve a 5 per cent to 10 per cent weight loss, according to the amount of support they received from buddies or higher level coaching partners. People who invited one or more friends to join them achieved greater success than those who participated in the fitness program on their own.
Tips for finding an exercise buddy
Start by asking among your own close circle of family or friends. A spouse may be an eager and compatible partner for exercising. Getting out and about together can deepen and add fun to your relationship.
Chat with friends to see if someone might like to join up with you. Suggest non-structured fun ideas like hiking in a nature area or cycling round your community. Or discover new activities together, like yoga, kickboxing, or sessions on the treadmill at the gym.
Getting interest from more than one potential exercise buddy? Start a regular walking, running or swimming club. Organize weekend cycling excursions for the whole group and finish off with a communal healthy picnic. Consider pooling together for a professional trainer for the group.
Look around for an 'at-work' buddy. You may be surprised to find how many other employees at your workplace may be interested in a lunchtime or after-work walk or jog around the block or session at a local gym.
Join a group fitness program
Getting involved in a group program can give you the initial burst of motivation you need, and can then be a good way to find an individual exercise buddy.
Here are some sources to check out:
Local community centres often offer physical activity sessions, particularly for seniors and for moms and babies. Check your local centre for information.
The Running Room offers a variety of training and participation options, including a Running Club.
The Canadian Volkssport Federation have over 30 walking clubs in Canada.
If you live in Ontario, the Sport and Social Club offers sports leagues and events for adults
Diabetes educators can also be an excellent source of assistance in sourcing appropriate community resources related to physical activity.
To help maintain motivation, check out our expert blogger's article on this site Physical activity – keeping the motivation.