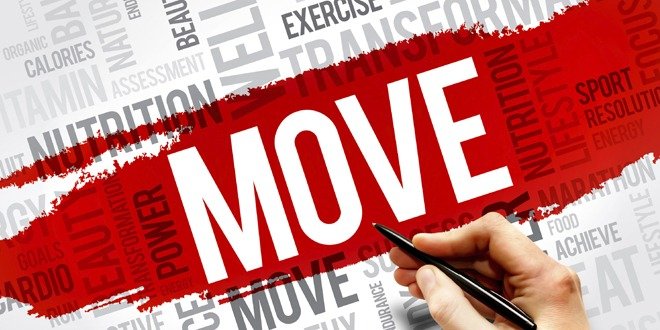 Participants in the Diabetes, Exercise and Healthy Lifestyle Program at Toronto Rehab were discussing how they planned to stay motivated, once they finished the program.  Here are a few highlights about physical activity and keeping the motivation, that I think you will find inspiring:
Jody: "A number of years ago I had gestational diabetes. After I gave birth, my blood sugar remained in the normal range for the next 5 years. Then I was faced with increased work demand and family stress being a single parent, which eventually resulted in self-neglect. My diabetes returned with a vengeance. My physician told me my A1c had jumped to 8% from 6.5% in just 6 months. I started taking metformin but in my heart I knew it was my own doing. I had to start taking charge of my life. I was lucky to get a referral to Toronto Rehab's Diabetes, Exercise and Healthy Lifestyle program.
I have learned new skills, including aerobic exercise and resistance training using exercise bands. After six months of participating in this program, my A1c is now 6.9%. I have lost 15 lbs and my clothes feel much looser. I feel more energetic. Most importantly, I feel I have been successful and am back on track with my health. I want to hang on to that feeling. I plan to join "Curves" with one of my work mates and maintain a healthy lifestyle for the rest of my life. I will have the social atmosphere to maintain my drive and enthusiasm to remain fit while fighting off diabetes."
Ron: "I work as an auto-mechanic. My approach to diabetes has been like fixing the engine. I understand now that I needed a tune up. My A1c  was 7.5%. I was driving a 4 cylinder mini but I needed to get an eight cylinder glucose guzzling muscle machine. I have been able to do that through my routine of exercise. I have been taken off glyburide because I was constantly getting hypos and I didn't want to be having sugary drinks every time. My A1c is now 6.5%. What could be more motivating than this achievement? I plan to continue to stick to my newly discovered routine and make sure that my 8 cylinder machine remains tuned up."
Jack: "I work very long hours and wonder how I am going to maintain the discipline of this exercise routine. It takes me a maximum of 45 minutes to complete; that's counting the warm up, cool down and stretching, but life gets in the way. I am concerned about whether or not I can continue to be consistent and stick to the program. I have been thinking about a way to maintain my exercise program once I leave the centre. I live only 4 Km away from work. I am planning to get a bike so I can ride to work; there is a bike path on the road so safety is less of an issue."
Tony: I am a very goal oriented guy. Keeping a weekly diary of my exercise routine has helped me organize my schedule.  I write down my goals for the week and put the sheet on the refrigerator. Seeing what I am achieving helps me to keep going and stay on track. My work requires that I travel to different countries, which can make sticking to my exercise routine a challenge. Now, I make sure I stay at a hotel that has exercise facilities. I love using the weight machines. I even travel with exercise bands and if I am on a long flight I use the bands in the aisle at the back of the plane. You can keep up the exercise routine wherever you are. That is what I really like."
Ann: "Since attending the program, I have been experiencing many low blood sugars after exercise and over the night. It's scary. I have spoken to my endocrinologist, who is going to help me manage my insulin and other medications better. This is good news for me because since going on insulin I have gained a lot of weight. By cutting down my insulin dose and exercising regularly along with eating healthy, I am determined to get a handle on my diabetes. This is a new path that I am going to follow for a healthier future to ward off any complications."
Mary: "I have lost hundreds of pounds over the years going on different diets, only to regain the weight. Last year I developed type 2 diabetes. At the suggestion of my young family doctor (an avid runner), I joined a fitness club. It was too intimidating because nobody looked like me. I gave up after a few visits. Since I joined this program, I have learned so much. It isn't just about doing the exercise. It's about focusing on the muscle that you are trying to improve and watching your body mechanics, as you aim to do one more repetition. It's about forgiving yourself and pushing on when you stumble. I think that has been one of the more challenging parts of this whole journey – learning to forgive myself. I no longer blame myself for not doing "what I feel I should" be doing on any given day. Instead I just enjoy what I am doing because I know I will get to it tomorrow.
Watching the Olympics has given me a new lease on life. I am planning to start training for a half marathon-over the next year. The sky is the limit! Watch me!"