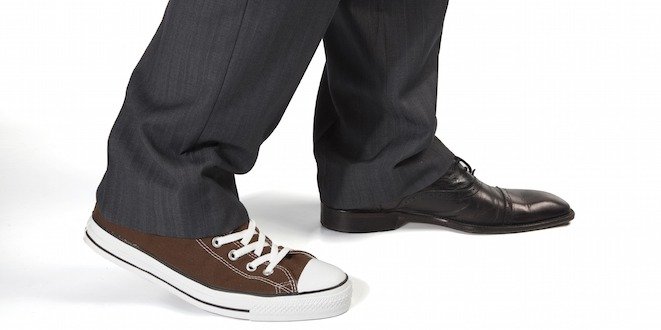 The tips and ideas in this article are intended not only for people living with diabetes but also for anyone with jobs in the workplace.
We all need regular physical activity but, let's be honest, when you spend much of most days in the workplace, it can sometimes be hard to find the time. This is partly because we push our fitness needs to the bottom of our priority list. Let's start right now by mentally pushing these needs up to the top!
Here are some tips to make it possible.
Schedule physical activity into the day. Schedule time into your daily calendar or diary. For example, "12 noon: walk around the block". Treat the activity as a fixed appointment that can't be moved. No, you or your loved one can't make a 12 noon meeting, because there is a pre-scheduled 20-minute appointment in the calendar (for physical activity, but you don't have to admit that!).
Find options close to the workplace. Get to work early and go to a gym close by. Or join a workplace running or walking group during the lunch hour. Got a colleague who wants to exercise? Become fitness buddies and run together.
Break physical activity into manageable chunks. The recommended level of activity for most people is 150 minutes a week, which breaks down to just over 20 minutes a day. Although that isn't a very long period, when you are facing a grueling work schedule, 20 minutes can seem difficult to find. Instead, split the time into two 10-minute exercise breaks.
Here are some 10-minute fitness ideas that can fit into the busiest days:
Set the alarm clock or the microwave timer and do a 10-minute jog on the spot before the morning shower. Later, switch on the radio and enjoy a celebratory end-of-the-work day dance once home. That adds up to 20 minutes right there!
Instead of getting lunch from the deli or coffee shop next door to the workplace, walk briskly to one that's 5 minutes further down the block. Even better, a brisk walk to a deli that's 10 minutes away will add up to 20 minutes of physical activity, including the return trip.
Get off and on the bus one-stop before the workplace every day. Or park a block away.
Get the workday out of your system by cycling to the end of the street and back
Increase overall physical activity levels
Increasing overall activity levels can help to meet diabetes management targets. Here are some easy ways to get more activity into the working routine:
Walk up and down the stairs in the workplace, instead of taking the elevator.
Switch to a washroom one floor higher or lower than the one you work on, or in another workplace area.
Instead of always emailing or phoning office colleagues, walk to their offices or cubicles to talk in person.
And one final thought, you might find using a pedometer provides added motivation to make that final walk down the stairs each day.