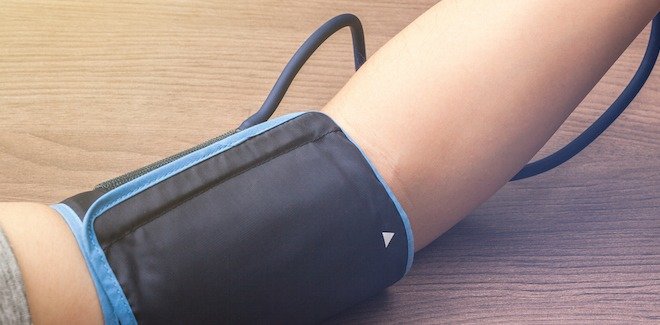 High blood pressure – also called hypertension – increases the risk of heart disease and stroke. It's important to keep blood pressure within diabetes management targets. If you have continued high blood pressure, the diabetes team may recommend self-monitoring your blood pressure in between regular check-ups. 
This is easy to do, using the blood pressure machines in pharmacies. In some pharmacies, the pharmacist does the blood pressure testing for customers. In others, machines let you test your blood pressure yourself. If you have questions about how to use a machine like this, ask the pharmacist for assistance.
Blood pressure monitors can also be purchased for testing in the home, which we will discuss further on.
Whichever route is taken, here are some key facts to note about blood pressure testing.
How blood pressure is measured
Blood pressure is measured using two numbers. For example: 124/84. The first number is called systolic pressure. This occurs when the heart contracts. The second number is called diastolic pressure. This occurs when the heart relaxes between beats and fills with blood. Both these numbers are important.
The usual target for people with diabetes is to have blood pressure below 130/80. Cases can vary however, so it's important to follow the specific target set by the diabetes healthcare team.
Getting ready for testing
Be aware that blood pressure readings swing higher or lower at different times of day. For most people, readings are usually higher in the morning and go down over the course of the day. Ask the diabetes team what time of day would be best for testing.
If in-home testing is required, this may need to be done twice in the morning and twice in the evening for 7 days before a healthcare appointment. In this case, the readings should be recorded in a log.
Here are some tips to help prepare for an accurate blood pressure reading:
For 30 minutes before testing, don't smoke or exercise, or use any medications that might raise the blood pressure.
Don't drink caffeine for 30 minutes before testing.
Sit and rest quietly for 5 minutes before testing.
Sit with your feet flat on the floor, back and arm supported, and arm at heart level
Don't wear tight clothing during testing.
If possible, put the cuff on a bare arm. If this isn't possible, put it over a very thin sleeve.
Don't talk during testing.
Avoid testing when you are particularly stressed or upset.
Blood pressure monitoring in the home
Having a blood pressure monitor in the home can be very valuable for a number of reasons, particularly if a record is kept to be shared with the diabetes team. A record of blood pressure readings over time can give a more accurate picture of the blood pressure pattern. Importantly, it can show if medications and lifestyle changes are having the desired impact. Record your own blood pressure readings whether they are done at the pharmacy or in your home.
Before buying a blood pressure monitor, get advice from the diabetes team. Ask a pharmacist to help you choose the type that is right for you, and that has the right size of cuff for your arm. Click here for a list of blood pressure monitors recommended by Hypertension Canada.