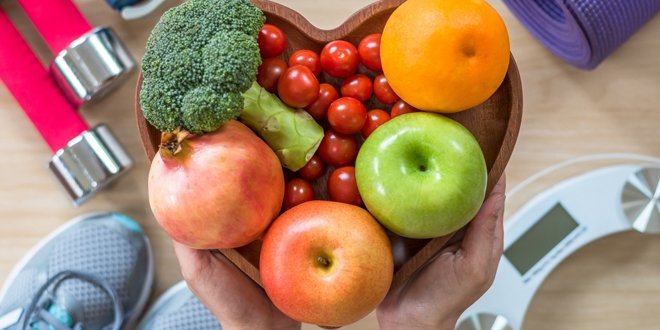 People with type 2 diabetes have a higher risk of heart disease than people who aren't living with the condition. Many factors can affect your cardiovascular risk. Some of them you can control (quitting smoking), while others you cannot (a family history of heart disease). Fortunately, there are ways to manage your heart health.  Here are 10 ways to protect your heart if you are living with diabetes.
Ask your diabetes healthcare team member about your cardiovascular risk
There is a lot of information available and not all of it may be right for you, but there is no need to navigate it alone. Your healthcare team can help you understand your cardiovascular risk. Major cardiovascular risk factors include:
Poorly controlled blood sugar and A1C levels
High blood pressure
Elevated low-density lipoprotein cholesterol (the "bad" cholesterol) levels
Low levels of physical activity
Being overweight or obese
Poor food choices
Smoking
Also read "Are you following your ABCDE's to prevent a heart attack or stroke?"
Try to reach your blood glucose targets
Over time, high blood sugars can damage your blood vessels. In addition, the nerves that control your heart and blood vessels can also be affected. In fact, some refer to diabetes as 'a disease of the blood vessels'.
According to the Diabetes Canada Clinical Practice Guidelines, most people with diabetes should aim for the following blood sugar targets:
Fasting blood sugar (blood sugar before a meal): 4 to 7 mmol/L
Blood glucose two hours after the start of a meal: 5 to 10 mmol/L (or 5 to 8 mmol/L if A1C targets are not being met)
Take the right medications to protect your heart
If you have been diagnosed with high blood pressure or high cholesterol levels – you have likely been prescribed medications to help manage these complications. It is important that you take your medications exactly as prescribed by your healthcare team. Some people find it difficult to remember to take their medications, especially when there are no symptoms, but there are tools you can use to help you stay on track.
Check out these top 10 tips for remembering diabetes medications.
In addition, there are now several diabetes medications that have been shown to not only lower blood glucose, but also help protect against heart disease. There are only certain diabetes medications that have demonstrated this benefit. These specific drugs belong to the class of medications called sodium-glucose co-transporter 2 (SGLT2) inhibitors or glucagon-like peptide 1 (GLP-1) agonists. If you are at higher risk for heart disease, your doctor may select one of these glucose-lowering medications.
Follow a healthy diet
People with type 2 diabetes who are overweight or obese have a higher risk of heart disease (having a heart attack). While it's not always easy, eating nutritious foods can help you lose weight, or maintain a healthy weight. Here are some healthy eating tips you can try:
Watch portion sizes to prevent overeating
Eat healthy carbohydrates (for example, whole grains and legumes), and fruits and vegetables
Limit prepared foods and sugary foods
Drink plenty of water (instead of pop or juice)
Choose unsaturated fats (the "good" fat) instead of saturated or trans fats. Foods that contain unsaturated fats include avocadoes, olive and canola oil, nuts and seeds, and fish (especially salmon and trout)
Check out this diet for the diabetes heart.
Aim for a healthy weight
If you are overweight, losing even a few pounds can reduce your risk of heart disease and help keep your blood sugars in check. Diabetes Canada's Clinical Practice Guidelines note that losing even 5% to 10% of your body weight can help control blood sugar levels and improve heart health.
Also read "How do I know if I am at a health weight?"
Keep active
Physical activity is one of the cornerstones of diabetes management, and has many benefits for people with diabetes, including:
Improved fitness levels;
Improved blood sugar control;
Decreased insulin resistance;
Lower blood pressure; and
Weight loss.
Also read "Best exercises for diabetes with high blood pressure".
Stop smoking
Smoking is dangerous for everyone, but it's especially dangerous for people with diabetes. Among other things, smoking causes your blood vessels to narrow, which can result in high blood pressure, heart attack and heart failure.
Learn techniques to cope with stress
Managing diabetes is not always easy. Feeling stressed, sad, or angry is common when you are living with the condition, and long-term stress can raise blood sugar and blood pressure levels. There are lots of ways to lower stress levels. Find what works for you and practice a stress-lowering activity as often as needed. Some stress-lowering activities include:
Deep breathing;
Gardening;
Taking a walk;
Doing yoga or other physical activities;
Meditation; and
Listening to your favourite music.
Learn the warning signs of heart attack and stroke
Often there are warning signs prior to a heart attack or stroke, but they are not the same.
The most common signs of heart attack are:
Feelings of pain or pressure in your chest or arms that may spread to your neck, jaw or back
Nausea, indigestion, heartburn or abdominal pain
Shortness of breath
Cold sweat
Fatigue
Feeling light-headed or dizzy
The most common signs of stroke can be summed up using the acronym FAST:
F: facial drooping
A: arm weakness
S: speech difficulty
T: time to call emergency services
Also read "Warning signs for diabetes related heart problems".
Find your support team
Diabetes is your own personal journey, but you don't have to go it alone. Support from a trusted family member or friend can go a long way toward helping you enjoy overall good health and heart health. Let people know how best they can support you, for example:
Exercising with you (such as going for a walk or going bike riding)
Accompanying you to healthcare appointments
Preparing healthy meals together
Talking with you about your concerns
Support groups can be helpful for people with diabetes to see how others manage their condition, as well as share information and coping skills. There are many online and in-person support groups across the country.
Teams at healthcare clinics, hospitals or community centres often organize these support groups. Check with your healthcare team to learn about support groups in your area.
This article was sponsored by Novo Nordisk Canada Inc.