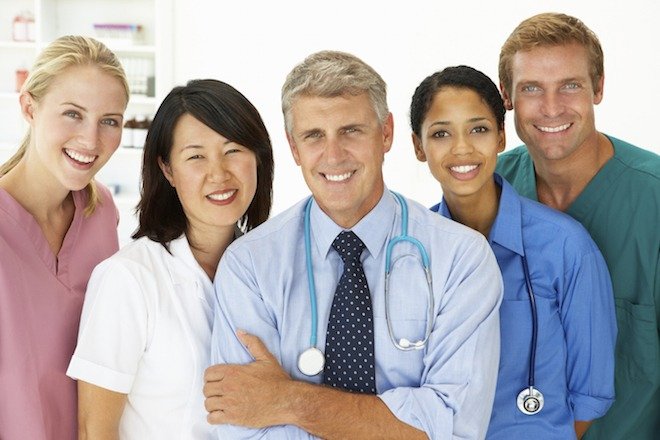 People living with diabetes have unique healthcare needs. They may have been living with diabetes for a long time and have experienced diabetes burnout, and years of inflexible lifestyle and medication routines (for example, diet, exercise and blood glucose testing and complex medication regimens). Oftentimes, people with diabetes find themselves in an environment they perceive as judgemental. This environment can be at home, at work, at a social engagement, or even at a healthcare professional's office.
Everyone has their own unique story and needs to be supported, understood and listened to. They should be able to discuss any issues that arise without feeling judged, criticized, or made to feel less of a person.
In a healthcare setting, it is very important for individuals to feel comfortable and respected by their healthcare team. The relationship between healthcare professionals and individuals with diabetes is as important – if not more important – than what is taught to people regarding their diabetes self-management.
Unfortunately, when people don't feel positive about their relationship with their healthcare professional, they may not return for follow-up visits, seek care from other services, or withdraw from care entirely until a crisis occurs. In these situations, the healthcare professional will not know the reasons for the loss of follow-up.
Most healthcare professionals want to understand the reasons for lack of follow up. Unfortunately, in our society, healthcare professionals (especially doctors) have created a hierarchy of care. People are reluctant to advocate for better care, possibly because they're scared of the response they'll get from the healthcare professional. Or, perhaps they have experienced extremely negative responses in the past.
It is very important for individuals to feel empowered with their medical care, and to advocate for respected, non-judgemental medical services.
How can you advocate?
Most hospitals have a patient relations department composed of representatives who advocate for patients to receive the care they deserve. Here, patients can develop assertiveness skills to advocate for non-judgemental care.
Strategies for being assertive
Assertiveness is a style of communication that is used to encourage an open and honest exchange in which everyone's wishes and desires are respected. People who are assertive recognize that they are in charge of their own behaviour, and can decide what they will and will not do.
Case example
During an appointment the doctor reviews the patient's weight, which is usually taken at the beginning of the appointment, and A1C level. Let's say that, in this case, sees increases in both areas. Due to these increases the doctor prejudges the reasons for the increase and then discusses how to lower these levels.
If the doctor had inquired about the increases, he/she may have learned that the patient had celebrated her birthday at several occasions, and was also experiencing stress at school, work and at home. These events definitely contributed to the higher A1C level and weight gain.
If the doctor presented as an understanding, listening person, he/she could have obtained a better result with this patient. In this case, unfortunately, the doctor focused on the importance of diet and exercise, instead of enquiring about the reasons why. The doctor's behaviour caused the patient to want to leave the appointment immediately; she felt degraded and never wanted to return.

Steps to become assertive
The key here is to practice your communication skills. Here are some tips:
Define your goals.
Practice in front of a mirror, or role play with someone whom you trust.
Talk to a healthcare team member whom you trust. This person may be able to discuss your concern with the person you are experiencing difficulty with, and help rebuild the relationship or provide support as you try to resolve the issue.
Arrange a time to talk to the trusted healthcare team member when you are unlikely to be interrupted.
Put off the discussion if you are feeling angry or upset.
Be specific about your feelings, and the reasons for them.
Describe your feelings and use 'I' messages, instead of 'you' messages; for example, you might say: "I feel hurt when you do not enquire about the reasons for my increased weight." Or, "I feel hurt when you do not enquire about the reasons for my increased A1C."
Be an attentive listener, and really hear what people are saying.
Acknowledge and validate the other people's viewpoints.
It is very important to feel empowered, so that your care is in your hands. By trying to resolve any problems in an assertive fashion, hopefully you can develop an improved and productive working relationship with your healthcare professional.