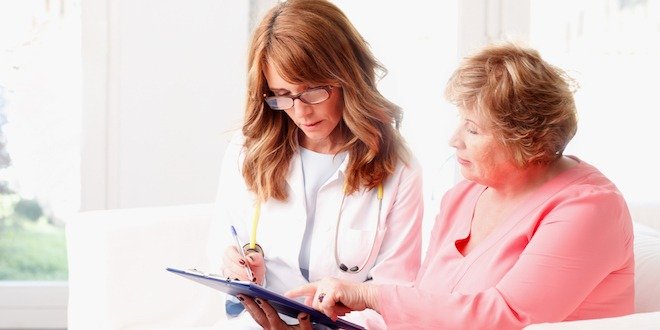 These days, time is at a premium for most people—and face time with your physician is even more so. In managing your diabetes optimally, it's important to have effective communication with your doctor and other diabetes healthcare team members. That's why preparing for your appointments and planning what you hope to accomplish can enable the best use of the time allotted.
Here are 10 tips for effective communication with your doctor for your next medical visit.
Set the perimeters: When booking your appointment, briefly tell the receptionist what your medical concerns are so they can book the appropriate length appointment. . If possible, pick a time that won't have you rushing or worrying about other commitments—and come early. This way you set yourself up for success even before your appointment begins.
Prepare your questions: Determine what you are going to say ahead of time. Writing down your concerns (e.g., test results, emotional issues, odd symptoms) can be a good idea too so you don't forget anything. Need a list of the top 10 questions to ask your doctor or other healthcare team members about your diabetes? Get the list here.
Stay focused: Coming to your doctor with a long list of problems will just detract from your main concerns. Organize your thoughts and stick to effectively communicating your key issues so your doctor can help you find resolutions.
Bare it all: Always be completely honest about your health and lifestyle, even if you think things are unimportant or embarrassing. As a professional healthcare provider, your doctor needs the whole picture to be able to offer the best treatment advice.
Worry when warranted: If there is a certain symptom bothering you, tell your doctor about it. They may suggest a solution or at least ease your concerns.
Refer to reliable research: If you've researched a topic to bring up with your doctor, make sure it comes from a reliable source. Medical journals, organizational websites or other accredited online sources are good options.
Bring a buddy: Have a family member or friend join you for your appointments as your second set of ears. Give them a notepad so they can jot down important points you may miss. Compare notes after your visit.
Get it in writing: Don't be afraid to ask your doctor to write down additional resources, or further information about medication and treatment options. Bring your own pen and paper so you can write things down if necessary.
Be your own advocate: If you are not happy with a service you're getting, or have a concern about your treatment and health, communicate firmly and politely. If things don't improve, it may be time to look for an alternative healthcare provider. Find more on how to effectively advocate for yourself in managing your healthcare needs.
Say thank you: If you are happy with the service your physician and other healthcare team members are providing, let them know. Everyone appreciates a kind word from time to time and gratitude goes a long way.