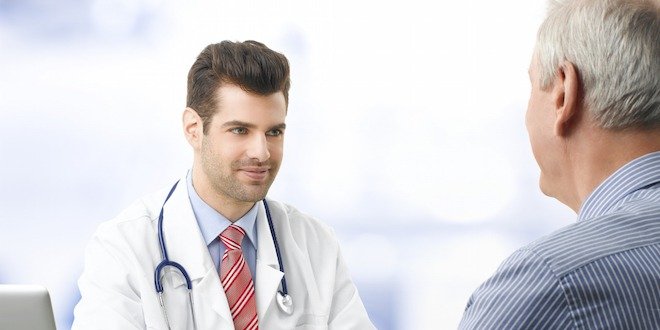 For people with type 2 or type 1 diabetes and their families, close partnership with the diabetes healthcare team is critical for diabetes management. Yet research surveys show many people have complaints about the care they receive. This article provides tips on how to communicate with the diabetes healthcare team so that you get the most from your visits.
Typical complaints include feeling rushed through visits with the doctor, often resulting in unanswered questions and confusion over diabetes medications or self-management instructions. Others have complained of feeling unfairly reprimanded by the doctor for not following instructions properly.
If any of these complaints fit with your own experience, let's look at what you can do to improve communication and get more out of visits with the healthcare team, and particularly with the primary healthcare provider.
Accept Realities
Your diabetes is one of the most significant things in your life. But although it may be difficult to accept, it is not the most important item in your healthcare provider's casebook. Rather, each person with diabetes is one of countless important patients, all requiring focused attention.
This means the person who must take primary control of the condition is you. You are both focused on it day in, day out versus the two or three hours of attention a year that your healthcare provider may be able to stretch to.
Plan your visit with the diabetes healthcare team

To make face-time with healthcare team members as efficient as possible, patients and and their families are advised to be brief, clear and assertive. This requires being prepared and planning ahead.
Make a list of things that need to be covered during the visit. This could include:
Results of any medical tests
Blood glucose level issues

Other health concerns such as foot problems

Healthy living challenges like physical exercise or weight management

Emotional issues like depression or anxiety

Any questions, including those related to diabetes medications

Take the list to the appointment and stay focused on it. Avoid rambling chit-chat about life in general, unless the healthcare provider leads the conversation in that direction.
If medical terms are used that you don't understand, ask what they mean. If you are given confusing diabetes self-management instructions, ask for clarification until you are both quite sure what is required. Be assertive – it's important to be sure that you both know exactly what health team members are advising.
It's also important to be honest with diabetes healthcare team members. If it seems impossible to give up an unhealthy afternoon snack, discuss the situation. There may be ways to limit the effect on blood glucose levels.
Be courteous, considerate and professional with healthcare providers, and expect the same in return. If, despite all efforts, the relationship with a primary provider remains unsatisfactory, you may be wise to consider finding a new arrangement.