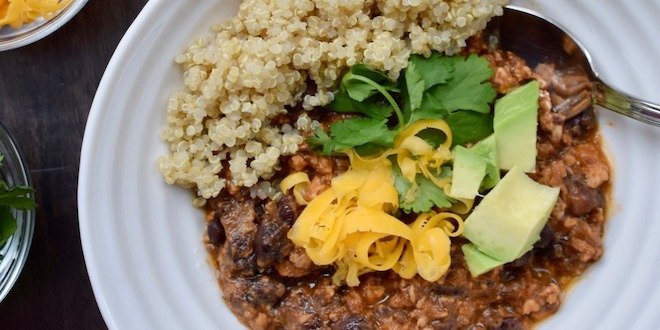 What's for dinner? If you're like most people, dinner meal planning can be a challenge. You likely revert to the same few meals week after week and might find yourself in a bit of a rut. Our busy lives mean we spend less time on meal planning and cooking and turn to take-out meals more often. We created the following one week's worth of meals and recipes that are anything but routine. We made sure to include at least one meatless meal and 2 fish meals as recommended for heart healthy eating.
Each of the meals below contains about 45-50 g net carbohydrate (total carb minus fibre). Depending on your goals and lifestyle, your calories and carbohydrates may need to be higher – adjust the portion sizes accordingly. Don't forget to make a little extra so you can use the leftovers for the next day's lunch.
Some meals like Salmon trout with zucchini, asparagus and tomato en papillot and Jewelled orchietti pasta with squash and chard have vegetables right in the main dish recipe so you don't need to worry about cooking another vegetable to have on the side.
Bon appetit!