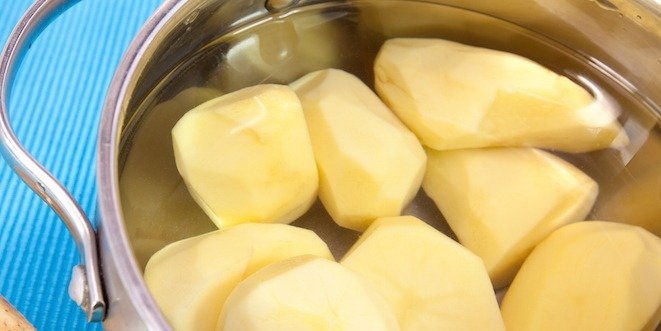 Up to 50% of people with diabetes demonstrate signs of kidney damage in their lifetime, so managing kidney disease along with diabetes is quite common. Each illness can be difficult enough to manage on its own, but can create even more stress when you have to manage both, especially when it comes to meal planning for diabetes and kidney disease.
A simple description of kidney disease in people with diabetes (also known as diabetic nephropathy) is a gradual increase in the amount of protein found in your urine. This could result in your kidneys not working adequately. As kidney function decreases, waste and minerals become hard to remove, and the kidneys must work harder to get rid of them. Some of the key risk factors for kidney disease include long duration of diabetes, poor blood sugar control, high blood pressure, obesity and smoking. Controlling your blood sugar and blood pressure are important to slow the progression of kidney disease and to help prevent or minimize other complications of diabetes, such as eye problems or nerve problems.
Diet is one of the most important ways to manage both diabetes and kidney disease. If you've been diagnosed with kidney disease because of diabetes, you'll need to work closely with your healthcare team and with a dietitian to create an eating plan that will help manage your blood sugar levels and reduce the amount of work your kidneys have to do. Even though each person with kidney disease has a different diet prescription, there are a few common nutrients that need special attention. These include potassium, phosphorus, protein and sodium, all of which need to be limited or in some cases avoided as much as possible.
If you have both diabetes and kidney disease, it may often seem that the diet advice you receive for one of them contradicts the advice you receive for the other. For example, for diabetes you are advised to choose whole grains more often, but the kidney diet recommends white bread. Whole grains are higher in potassium and phosphorus, which means you should choose white bread to replace the amount of whole grain bread recommended in your diabetes diet. Ultimately, it is the total amount of carbohydrates that matters most in controlling blood sugar, regardless of the type of carbohydrate. It may be challenging but with careful planning, you can follow your kidney diet and still control your blood sugar.
Another challenge is that some foods that you can eat in unlimited amounts when only managing diabetes, need to be restricted on a kidney diet because they are high in potassium. These include foods like broccoli, spinach and brussels sprouts. There are, however, some tricks to help reduce the amount of potassium in some of your favourite vegetables, such as potatoes. Soak the vegetable in a pot with a large amount of water for at least 6 hours or overnight, then rinse with fresh water and drain. Use fresh water for cooking. Even if you choose low-potassium foods, but eat large portions, you may still be consuming too much potassium; knowing the recommended portion amount is very important. Having potassium levels that are too high can be dangerous for your heart. Your dietitian can help you identify which foods contain potassium, so you can make the best choices for you.
People with kidney disease are often advised to reduce phosphorus in their diet. Although you may be taking phosphate binders as prescribed by your kidney doctor, you will need to reduce how much phosphorus you get from your food. Your dietitian can advise you how many servings of Milk & Alternatives to include in your meal plan. You will also want to read ingredient lists and avoid phosphate additives, such as sodium phosphate and phosphoric acid, which are found in processed foods.
Your kidneys are responsible for managing the amount of sodium in your body. Eating too much sodium (salt) can increase your blood pressure and cause water retention, putting stress on your heart and kidneys and making them work harder. Most of the salt we eat comes from processed foods. Read labels carefully and choose foods with less than 5% daily value for sodium. It also helps to cook with little or no salt and to remove the salt shaker from the table.
For diabetes, the nutrient of most concern is carbohydrate. Because it has little impact on blood sugar, protein gets less attention; however, with kidney disease, the amount of protein your body needs depends on the level of your kidney function as well as how the kidney disease is being treated. Your healthcare team can help you figure out whether you require more protein or less protein in your diet.
In addition to the above nutrients, people with kidney disease may also have to restrict their fluid intake. Controlling your blood sugar and the amount of salt in your diet is very important as it can help to decrease thirst and control fluid intake. Drinking more fluid than prescribed can cause shortness of breath and swelling in your legs, feet and hands.
Creating a meal plan that helps you manage diabetes and kidney disease can be a challenge. Remember, your registered dietitian and the rest of your healthcare team are there to guide you.