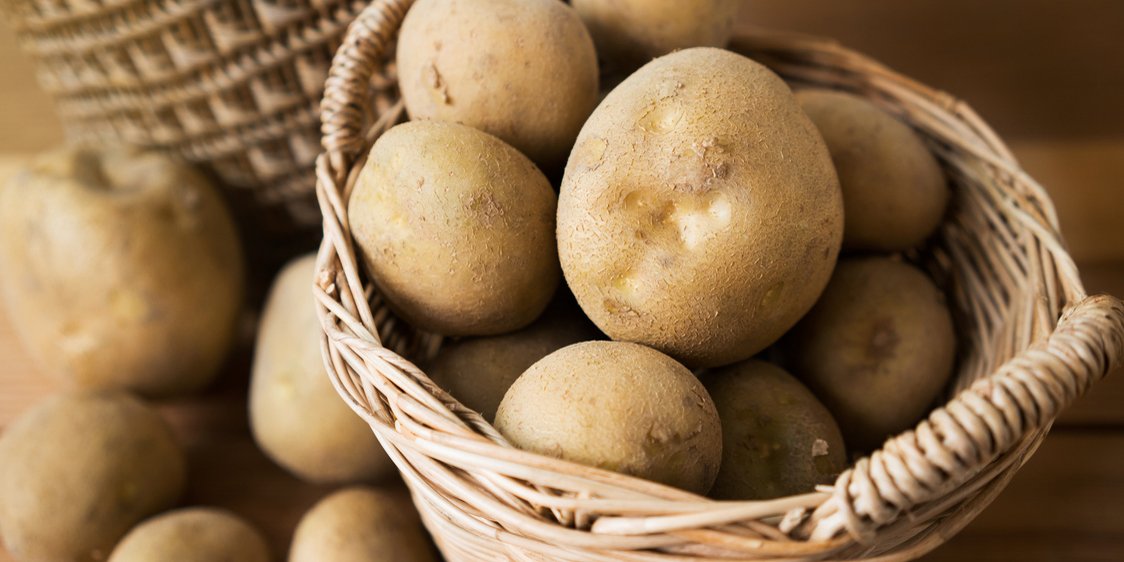 Potatoes are full of important nutrients and, when prepared in a healthy manner, are fairly low in calories. Read on to learn about the health benefits of potatoes.
What are the different types of potatoes?
There are three essential types of potatoes: starchy, waxy, and all-purpose. Potatoes are also known as 'tubers.'
Starchy potatoes include Idaho or Russet. As the name indicates, they are high in starch and low in moisture. Because they are very fluffy when cooked, they are suitable for baking and frying. They don't hold their structure well, so avoid using them in casseroles or potato salads.
Waxy potatoes – such as new potatoes, and red and purple potatoes – have a low starch content and firm flesh that holds its shape after cooking. They're good for roasting, boiling, casseroles and potato salads.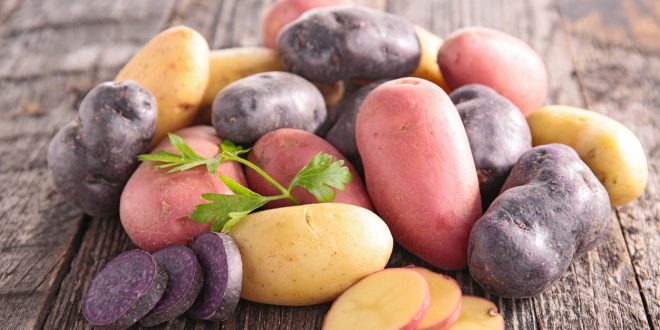 All-purpose potatoes have a medium starch content. As their name implies, they are useful for just about any cooking application – baked, boiled, fried or in casseroles. A classic example of the all-purpose potato is the Yukon Gold.
Are sweet potatoes part of the 'potato family'?
The simple answer is 'no.' Sweet potatoes are actually a root vegetable, and they are a different species than regular potatoes. They can be baked, roasted, boiled, mashed or grilled. While botanically different from regular potatoes, they are often treated as a member of the potato family because of their similar consistency, flavour and cooking methods.
What are the nutritional benefits of potatoes, and are they all the same?
An average-sized potato weighs five ounces (about the size of a computer mouse) and contains 110 calories, two grams of fibre, three grams of protein and no fat. All potatoes provide good sources of potassium, and vitamins C and B6. They contain smaller amounts of thiamin, riboflavin, folate, magnesium, iron and zinc.
However, there are some differences in the nutritional benefits of regular potatoes. For example, waxy potatoes contain fewer calories, carbohydrates and fibre than starchy potatoes, as well as slightly higher levels of vitamin K and niacin.
What are the nutritional benefits of sweet potatoes?
An average-sized sweet potato also weighs about five ounces, and contains 112 calories, three grams of fibre, 1.5 grams of protein and no fat. Sweet potatoes are an excellent source of beta carotene, vitamin C and potassium. They are also a good source of vitamins E, B5 and B6.
Do potatoes raise your blood sugar? What is their glycemic index?
Potatoes are high in the type of carbohydrate that the body digests rapidly, causing blood sugar and insulin to surge and then dip. For example, a one-cup serving of potatoes has a similar effect on blood sugar as a can of sweetened pop or a handful of jellybeans. This roller-coaster-like effect on blood sugar and insulin can result in people feeling hungry again soon after eating, which may in turn lead to overeating. Over the long term, diets high in potatoes and other rapidly digested, high-carbohydrate foods can lead to obesity and complications of diabetes, such as heart disease.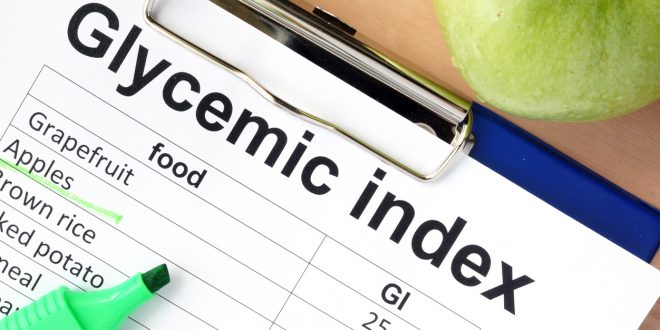 The glycemic index (GI) is a measure of how a certain food affects your blood sugar. The GI of regular potatoes varies. For example, boiled waxy potatoes have a glycemic index of 89 while baked starchy potatoes have a glycemic index of 111. Depending on the type and cooking process, sweet potatoes have a glycemic index of 44 to 94. Baked sweet potatoes tend to have a much higher glycemic index than boiled ones because of how the starches break down during the cooking process.
People who have diabetes can benefit from limiting high-GI foods. Thus, it's often recommended that they choose sweet potatoes, especially when boiled rather than baked, over white potatoes, as they generally have a lower GI.
Learn more about the glycemic index for a diabetes diet here.
What are some suggested ways to use potatoes in my diet?
Potatoes are an incredibly versatile vegetable and can be prepared in a number of ways. The skin contains most of the vitamins, mineral and fibre so it is best to eat them with the skin on. Simple preparation methods will help you enjoy the flavour of the potato itself and prevent you from consuming unneeded calories. These include boiling, baking, roasting or grilling. Avoid fried potatoes or French fries, as the added fat will counter the nutritional benefit of the potato itself. As well, forgo toppings such as bacon bits, sour cream or cheese on a baked potato as they will also offset the potato's nutritional benefit. For a delicious and healthy recipe for sweet potato fries, click here.