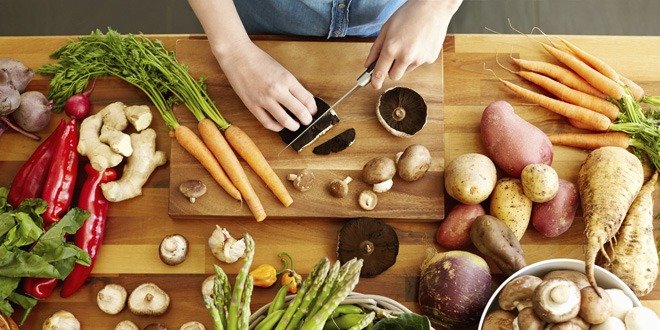 Are you or your family member with diabetes struggling to follow a diabetes diet? A healthily stocked kitchen is the key to maintaining healthy eating habits. Use these tips for stocking a diabetes-friendly kitchen.

Remember that foods that are healthy for people with diabetes also have great benefits for those living without diabetes. By stocking up with healthy foods that everyone can enjoy, you will help others in the household reduce their risk of diabetes and maintain healthy weight goals.
Get started with a diabetes-friendly pantry
You don't have to do it all at once. Take small steps to gradually clear the kitchen of less desirable foods, replacing them with healthy choices. The pantry or food cupboard is a good place to start.
Foods to remove from your cupboards
High-sodium foods like regular soups, high-sodium soya sauce, fish sauce, high-salt salad dressings, salty snacks like chips and some crackers, and many instant flavoured rice and noodle products
High-sugar foods like syrup, jams, jellies, instant puddings, sugary low-fibre cereals, instant flavoured oats, canned fruit in syrup, pastries, cookies, and candies
Oils high in saturated fats, such as palm oil and coconut oil
Healthy foods to have on hand
Whole-grain carbohydrates like whole-grain pasta and noodles, brown rice, whole-grain cereals, and whole-grain breads, buns and crackers. Try less familiar whole-grains like kasha, quinoa, couscous and barley
Dried and canned beans and pulses like lentils. If using canned beans, rinse before using to reduce the sodium content
Canned salmon, tuna, and sardines. Also keep cans of flaked chicken on hand for sandwiches and salads etc.
Other healthy canned foods, including vegetables packed in no-salt or low-salt broth or water, and fruits packed in juice rather than syrup
Nuts like unsalted walnuts, almonds and hazelnuts
Healthy oils such as olive oil and avocado oil. Add a spray version for a low-fat way to cook.
Sodium-reduced dressings and sauces like low-salt soya sauce. Regular salsa is also good to keep on hand for a variety of snacks and meals.
Stock up with popcorn for healthy snacking
Stock a diabetes-friendly fridge and freezer
Healthy foods for the fridge
Low-fat milk, yoghurt and cheeses
Soft, non-hydrogenated margarine
Highly-coloured vegetables and fruits
Non-starchy vegetables like broccoli, carrots, spinach and tomatoes etc. These increase glucose more slowly and to a lesser amount than starchy vegetables like potatoes.
Low-calorie beverages, including club soda and low-sodium tomato juice or vegetable cocktails
Healthy foods for the freezer
Frozen vegetables. By and large these are just as healthy as fresh veggies and don't need cleaning.
Frozen fruits like berries
Lean meats like chicken breast, ground turkey and pork tenderloin
Fish – especially high omega-3 varieties such as salmon and trout
You will find it helpful to check labels on foods before stocking up. For valuable information on decoding food labels, see our page about How to read Nutrition Facts labels. Learn more about healthy eating in the Diabetes Diet section of our site.