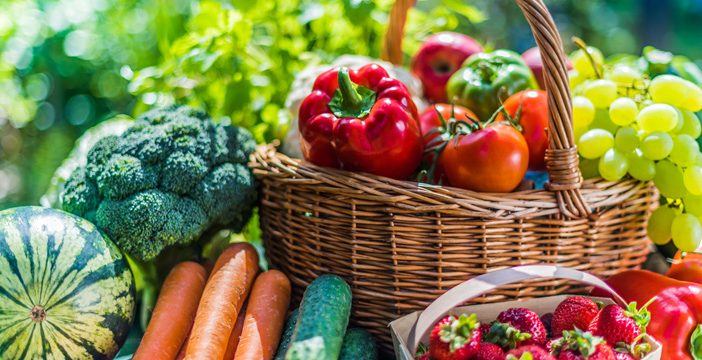 Preparing healthy meals and snacks that are quick, tasty and don't require a trip to the grocery store depends a lot on what you have on hand. A well-stocked pantry will not only make meal planning and preparation quicker and easier, it can also help you and your family eat healthier. When a pantry contains the right foods that everyone will enjoy, quick meals become less stressful, and the temptation to pick up a less healthy fast-food option is reduced. So, one pantry can fit all.
Having a "diabetes-friendly" pantry doesn't mean stocking your shelves with "sugar-free" or "diabetic" foods. Rather, it means having everyday foods on hand that are the building blocks to fabulous meals. Whether you are preparing a family meal, grabbing a quick snack or a bagged lunch, it helps to have healthy foods at hand. It isn't necessary to replace everything all at once; you can build a healthier pantry over time.
Avoid stocking foods that are considered "off limits" for people with diabetes. This can result in feelings of deprivation and tension. Rather, choose foods that everyone can enjoy because they are tasty – not just because they're good for you. There's no point in having a cupboard full of amazingly healthy foods that no one will eat! Look for new recipes that incorporate the following ingredients or be spontaneous and create your own.
Check out these ideas for basic items to stock a diabetes-friendly pantry, refrigerator or freezer
 Cupboard
 Cereals

Rolled oats or other hot cereals (not "instant").
High-fibre cold cereal (look for more than 4grams of fibre per serving).

 Pasta

White or whole grain (best when it's cooked "al dente").

 Rice

Brown rice or converted white rice.

 Other
grains

Couscous, quinoa and barley are tasty alternatives to rice or pasta.

 Nuts

Unsalted walnuts and almonds make a great stand-alone snack, and are packed with fibre and ALA (an omega-3 fatty acid found in seeds and nuts).

 Canned
foods

Canned beans: High in fibre and protein, use them in soups, salads and many other tasty recipes. To remove some of the salt, rinse and drain canned beans before using them.
Canned tomatoes: Choose low-sodium tomatoes, if you can find them, and use them in pasta sauces, stews and soups.
Sweet potatoes have a low glycemic index and are a healthier alternative to white potatoes.
Canned fruit, packed in its own juice, makes a great snack or a quick dessert.
Canola or olive oil offer heart-healthy alternatives to other oils.
Canned salmon or tuna are an excellent source of healthy omega-3 fatty acids. Make a sandwich or toss some into a green salad.

 Dried herbs &  spices
Refrigerator
 Milk
products

Low-fat milk, yogurt with no added sugar, cheese with17% M.F. or less and low-fat cottage cheese.

 Margarine

Soft, non-hydrogenated margarine.

 Fruits and
vegetables

Whenever possible, choose seasonal fresh fruits and vegetables.

 Freezer

Frozen vegetables are just as healthy as fresh vegetables, with no cleaning or chopping required!
Lean meats: Choose chicken breasts, ground turkey and pork tenderloin.
Fish: Salmon and trout are packed with omega-3 fatty acids.