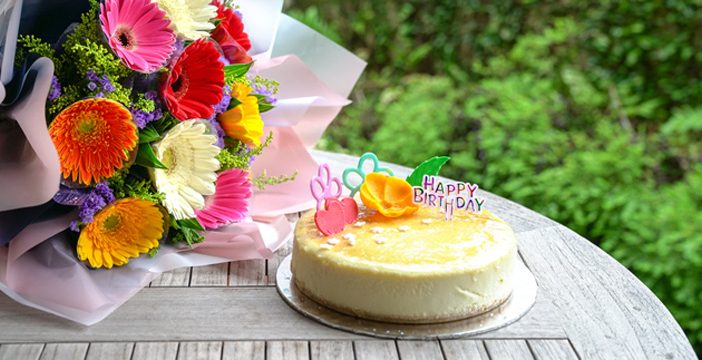 Birthdays are for celebrating, and there's no better way to indulge than with a delicious birthday cake! With a few tweaks to ingredients and toppings, baking a birthday cake can be healthier than store-bought options and tastier as well. Check out these 5 tips for birthday cakes and diabetes.
1. Use heart-healthy unsaturated fat
Using unsaturated margarine instead of butter has more benefits than simply reducing the amount of saturated fat in your cake. It also gives baked goods a lighter, fluffier texture. You can easily swap butter with margarine in most cake recipes. Olive oil and canola oil – which also contain unsaturated fats – are also excellent alternatives to butter. These oils make cakes very moist, especially carrot or banana cake.
2. Reduce the amount of sugar
As a general rule, you can reduce the amount of sugar in a cake recipe by about 25% without a noticeable difference in taste or texture. For example, if a recipe calls for 1 cup of sugar, reduce the amount to ¾ cup.
3. Use whole wheat flour
Using whole wheat flour instead of white flour will help to increase the fibre content of your cake and make it feel more filling. Whole wheat flour also has more nutrients than white flour, including B vitamins, potassium and iron. The flavour of whole wheat flour is slightly different than white – it has been described as tasting a little nutty. If you want a more subtle flavour, you can try using half whole wheat and half white flour.
4. Add fruits and vegetables
Using fruit and vegetables adds fibre and sweetness to a birthday cake. Fruits and some vegetables contain natural sugars that are great for adding sweetness to baked goods, along with a boost of fibre and nutrients. They are also a nutritious way to help keep your cake moist. Carrots, zucchini, apples, berries and bananas are all excellent choices.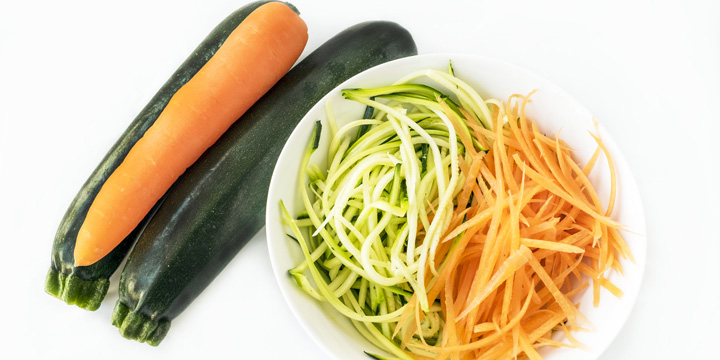 5. Opt for dark chocolate
If your recipe calls for chocolate, using dark chocolate instead of milk chocolate will add more flavour and less sugar. For the healthiest option, look for a dark chocolate with at least 70% cocoa solids. Dark chocolate also contains more compounds called flavonoids than milk chocolate. Flavonoids are a type of antioxidant that help your body function more efficiently while protecting it against everyday toxins and stressors.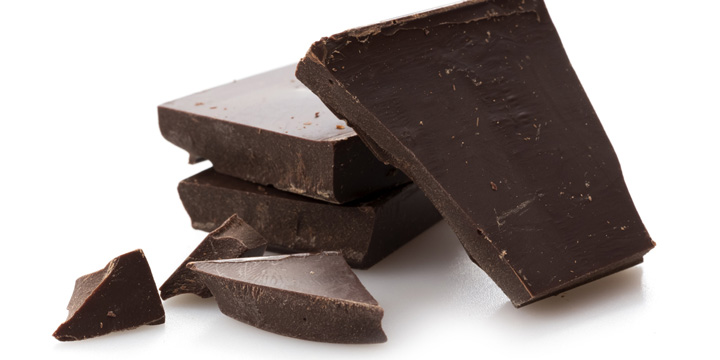 Healthier icing alternatives
For a healthier option than a thick layer of icing or frosting – which contains lots of fat, sugar and carbohydrates – consider these alternatives:
Make a thin glaze – a mixture of icing sugar and water – and drizzle lightly over your cake. A little will go a long way toward satisfying your craving for icing!
If you make a layer cake and want to use icing, reduce the amount by frosting between layers as well as on top, and avoid frosting the side of the cake.
Sift or sprinkle a few tablespoons of icing sugar on your cake.
Sift or sprinkle a few tablespoons of cocoa powder on your cake.
Pay attention to portion size
While it's perfectly fine to enjoy a slice of cake every now and then – especially on your birthday! – think about portion size. A thin slice of cake, or a small cupcake, is sure to satisfy your appetite and your craving for a sweet!
You can still enjoy a slice of birthday cake if you have diabetes. The trick is to make it as nutritious as possible and watch your portion size.