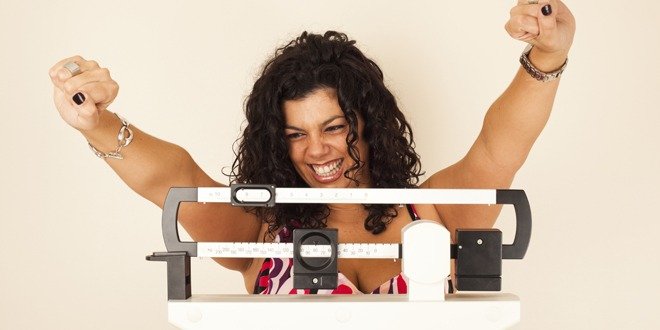 What is the most popular New Year's resolution? Weight loss likely tops the list. The following is a review on diabetes and weight loss products.
Many products promise quick and amazing results to shed the unwanted pounds. After indulging in the holiday celebrations, this message is welcome by many who are looking for ways to improve their looks and/or their health.
Weight loss products are widely available from pharmacies, natural health product stores and online purchases worldwide. Some of them may provide benefit when used properly as a part of a weight management program, while others can post severe health risks to the uninformed consumer.
The following table is a summary of active ingredients commonly found in weight loss products with their respective clinical profiles:
Generic name
Trade name
How it works/ approved indication
Caution & common side effects
Prescription drugs approved for weight loss by Health Canada and Food & Drugs Administration in U.S.A
Orlistat
Xenical®
Reduces calorie intake by inhibiting absorption of dietary fat
Gastrointestinal discomfort: cramping, diarrhea, oily spotting
Prescription Drugs approved for weight loss by Food & Drugs Administration in U.S.A (short term up to 12 weeks in adults) (Not approved by Health Canada)
Diethylpropion
Tenuate®,
Tenuate Dospan®
Appetite suppressant : reduces food consumption
Dizziness, headache, sleeplessness, nervousness
Phentermine
Ionamine®,
Adipex P®
Increased blood pressure & heart rate, chest pain, shortness of breath, sleeplessness and nervousness
Phendimetrazine
Bontril®, Melfiat® ,
Obezine®, Phendiet® ,
Phendiet 105®, Prelu-2®
Sleeplessness, nervousness
Prescription drugs approved for other indications but NOT for weight Loss
Bupropion
Wellbutrin®, Zyban®
Antidepressant
Dry mouth, insomnia
Metformin
Glucophage®
Diabetes treatment
Gastrointestinal discomfort: cramping, diarrhea, metallic taste
Topiramate
Topamax®
Seizure treatment
Numbness in skin, change in taste
Zonisamide
Zonegan®
Drowsiness, dry mouth, dizziness, headache, nausea
Examples of Natural Health Products Listed on Health Canada website for weight loss in adults
Green Tea Extract
Green Tea Extract®, Detox-T+®
As an aid to curb hunger and in improving adherence to weight management program
Abdominal pain, dark urine, or jaundiceDo not use if pregnant or breast feeding or with iron deficiency or liver dysfunction
Amorphophallus konjac,
sodium alginate,
xanthan gum
PGX®, SlimStyles® PGX®,
WellBetX® PGX® Ultra,
Matrix Softgels Plus Mulberry®
Reduces appetite by promoting feeling of fullness
Avoid if breast-feeding or pregnantAvoid taking other medications one hour before or 2 hours after taking this medicationMay enhance the effect of diabetes medication resulting in hypoglycemia
Products NOT authorized for sale for weight loss but may be found in other products or online
Ephedra
Ma Huang
Treatment for asthma, hay feverEnergy booster for weight loss
hypertension, psychosis, stroke, heart attack, seizureSale banned in USA
Restricted use in Canada, allowed in low doses to treat nasal or bronchial congestion
Sibutramine
Meredia
Appetite suppressant
Increased risk of heart attack and stroke
Sale banned in Canada and U.S.A
Here are some "What Not To Do" tips you can share with the person you are supporting with diabetes when choosing a weight loss product:
• Avoid ordering prescription drugs online that have not been prescribed by a health care provider
• Avoid combining several kinds of weight loss products together, or taking weight loss products in addition to other health products, without discussing possible risks with a health care provider
• Do not buy weight loss products online from unreliable sources
• Don't assume a weight loss product is safe because it is "natural"
• Avoid making a decision to consume the product because of testimonials posted online
How about some "What to Do" tips?
• Read the fine print on the label to know what the active ingredients are
• Confirm the indication and adverse effects of the product or its active ingredients with a diabetes healthcare provider or credible sources such as:
Health Canada websites:
Natural Health Products: http://webprod3.hc-sc.gc.ca/lnhpd-bdpsnh/index-eng.jsp
Prescription drugs: http://www.hc-sc.gc.ca/dhp-mps/index-eng.php
U.S website:
National Centre of Complementary and Alternative Medicine, U.S. Department of Health and Human Resources: http://nccam.nih.gov/health/herbsataglance.htm
• Purchase only licensed natural health products; they have been assessed by Health Canada for their safety, efficacy and quality before they are authorized for sale in Canada. These products are identified by either a Natural Product Number (NPN) or Homeopathic Medicine Number (DIN-HM) on the label
• Consult the attending physician on potential side effects and contraindications to other chronic health conditions the person may have Weight loss is best achieved by healthy eating and increased activity, and by keeping a food diary. For people with diabetes, the diabetes care team is a good resource to provide guidance on how to lose weight safely and more importantly on adjustment of their diabetes medications when necessary.