High blood sugar, also called hyperglycemia, affects people with diabetes. It occurs in people with type 1 diabetes because your body has little or no insulin. Left untreated, high blood sugars can lead to serious complications. Here are some key things to know about hyperglycemia when you have type 1 diabetes, and ways to avoid it so you can keep your blood sugar levels in check.
What are the symptoms of high blood sugar (hyperglycemia)?
Some common symptoms of hyperglycemia may include:
Urinating more often than usual: Normally your body reabsorbs sugar as it passes through your kidneys. When the kidneys can't keep up, the excess is forced to come out through the urine.
Excessive thirst: The more you urinate, the more dehydrated you become, causing you to drink more.
Fatigue: High blood sugar affects the body's ability to get sugar from the blood into the cells for energy, which can cause extreme tiredness.
Blurred vision: When there is excess sugar in the blood, it causes the lens of the eye to swell, which affects your ability to see.
Headaches: Dehydration caused by urinating more often may trigger headaches too. It's a vicious cycle.
What causes high blood sugar (hyperglycemia)?
There are many causes of blood sugar to spike, some of which include:
Not taking enough insulin for the carbohydrates you eat
Eating more than you planned
Being inactive or exercising less than you usually do
Drinking alcohol
Illness (especially when it includes vomiting)
Emotional stress
Skipping your insulin or oral glucose-lowering medications
Other problems with insulin or insulin administration (e.g., a broken insulin pump, insulin being left out in the heat for too long)
Have you ever wondered why you sometimes have high blood sugars in the morning for no apparent reason? You might be suffering from something called "the dawn phenomenon." Find out more about it and why it happens here.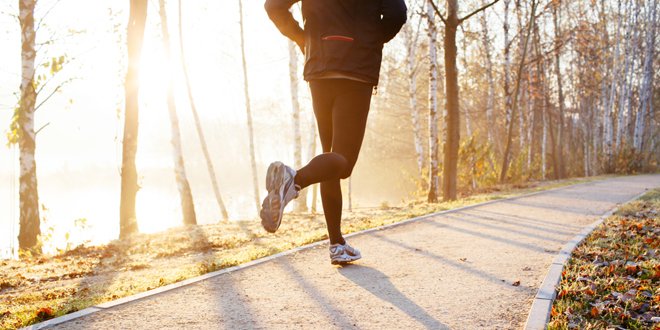 How do you treat high blood sugar (hyperglycemia)?
There are several ways to get your blood sugars levels back on track:
Taking insulin will help to lower high blood sugar, but don't overdo it. Taking too much insulin can lead to low blood sugar (hypoglycemia) which can also be dangerous. For more information about managing hypoglycemia click here.
Moderate exercise such as walking is another way to lower blood sugar. But don't make it too intense as this can lead to a stress response and increase blood sugar in the short term. Do not exercise if you have ketones (see more information on ketones below).
Drinking water helps your body flush out the excess sugar from your blood and keep you hydrated.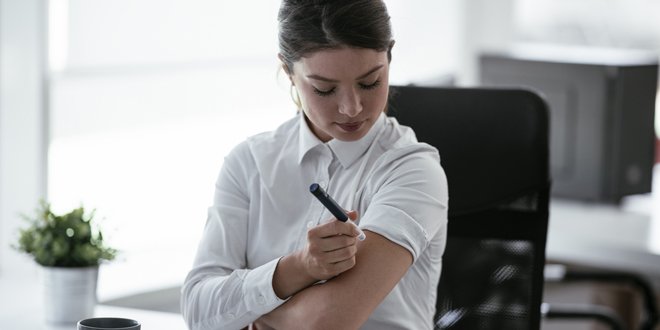 Why is it important to treat high blood sugar (hyperglycemia)?
Having high blood sugar for an extended period of time when you have diabetes can lead to complication affecting many different parts of the body. This can include the heart, eyes, nerves and kidneys.
One complication of prolonged high blood sugar that is more common in type 1 than type 2 diabetes, is diabetic ketoacidosis (DKA), which can lead to coma or even death. When there is not enough insulin to move sugar into the body's cells, fat is used to burn energy instead of sugar. Using fats instead of sugar can produce toxic chemicals called ketones.
Some key signs and symptoms of DKA include:
High blood sugars (usually greater than 15 mmol/L)
Thirst, dry mouth and tiredness (similar to symptoms of hyperglycemia)
Rapid breathing or shortness of breath
A "fruity" smellto your breath
Nausea, vomiting and abdominal pain
Weakness and confusion
Loss of consciousness/coma
Ketones can be detected using a blood ketone meter or urine ketone strips available for purchase at pharmacies. If DKA is recognized early, it may be treated at home, but if your blood sugar stays high, ketones are not lowering, or you are vomiting, it is important to go to the hospital immediately for treatment.
The best way to prevent ketones is to manage your blood sugar levels and avoid hyperglycemia.
How do you prevent high blood sugar (hyperglycemia)?
Take your medication as directed:
Taking insulin as prescribed is always important when you have type 1 diabetes to keep your blood sugar levels on track. Be sure to monitor your blood sugars regularly and talk to your healthcare provider if you notice unusual blood sugar highs and lows.
Eat a healthy diet:
Plan healthy meals throughout the week. You may need to make changes to your meals to ensure blood sugars are in the target range. For example, eating foods with fibre (e.g., grains, berries, root vegetables, etc.) can help control blood sugars. Speak with a dietitian if you have questions or concerns.
Here's more information on carb counting and how to find the right diabetes diet for your lifestyle.
Get enough exercise:
Being physically active on a regular basis not only helps to lower your blood sugar, it will keep your insulin working better, too. To better understand how different types of exercise affect blood sugar, check your levels frequently before, during and after physical activity. It is even possible that low blood sugar (hypoglycemia) can happen during or after exercise, when the body has used up too much of its stored sugar. Here are the best exercises for blood sugar control, as well as ways to stay active even when you're stuck indoors.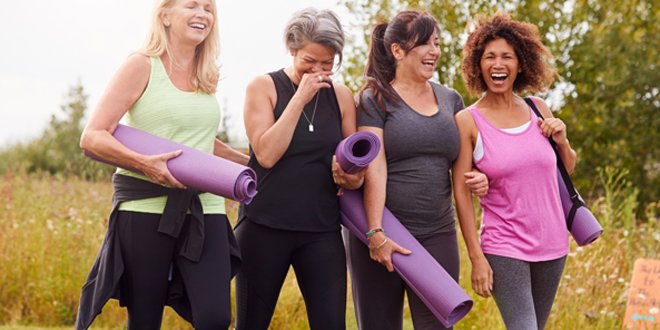 Be prepared
It is important to determine what may have caused an episode of high blood sugar and make changes to your insulin or meal planning to prevent it from happening again. If other strategies to lower blood sugar are not effective (e.g., diet and exercise), your insulin dose may need to be adjusted by your health care team.
Also, the time of day when your blood sugar spikes (e.g., morning, after meals, etc.) may affect the treatment recommended. Speak to your diabetes team if you have severe and/or frequent episodes of hyperglycemia or if you have any questions about its management.
Read more on how to manage high blood sugar levels.