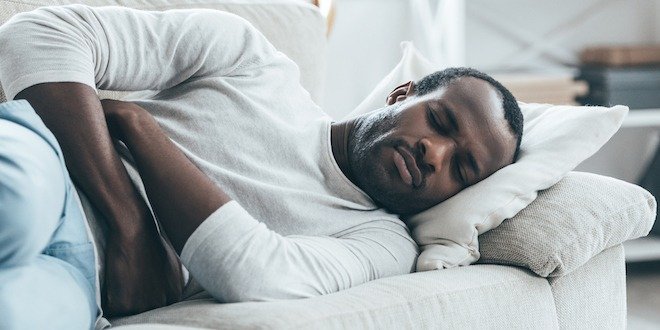 What is diabetic ketoacidosis?
Diabetic ketoacidosis is a very dangerous condition in which consistently high blood sugar levels (hyperglycemia) cause toxic compounds (called ketones) to build up in your blood and urine.
What causes diabetic ketoacidosis?
This condition is more common in people with type 1 diabetes, but it can occur in people with type 2 diabetes as well (especially those who take insulin to manage their condition).
There are two common causes:
1. An infection or illness: this can cause your body to produce higher levels of certain hormones, such as adrenaline or cortisol. Unfortunately, these hormones counter the effect of insulin – which can cause an episode of diabetic ketoacidosis. Pneumonia, influenza (the flu) and urinary tract infections are commonly known to trigger diabetic ketoacidosis.
2. Not taking enough insulin, or missing insulin doses altogether: this can result in too little insulin in your system, which can cause an episode of diabetic ketoacidosis.
Other possible causes include:
Physical or emotional trauma
Alcohol or drug abuse, particularly cocaine
Certain medications, such as corticosteroids and some diuretics
How do I know if I have diabetic ketoacidosis?
Diabetic ketoacidosis can develop very quickly, sometimes within 24 hours. The signs and symptoms of ketoacidosis are:
Fruity-smelling breath
Nausea, vomiting and abdominal pain
Shortness of breath
Dry mouth
Weakness and confusion
A more specific signs – which can be detected through home blood and urine testing kits – include:
High levels of ketones in your urine
How do I check for ketones?
Ketone test kits – which are used to check whether there are ketones in your urine – can be purchased at a pharmacy. While a urine test is generally pretty straightforward, it's important to follow the directions on the kit carefully, to ensure that you get an accurate result.
Here's how to check for ketones in your urine:
Collect a sample of your urine in a clean glass container.
Place the strip in the urine sample.
Gently shake excess urine off the strip.
Wait for the strip pad to change color (the directions will tell you how long to wait, usually at least 15 seconds).
Compare the strip pad to the colour chart on the strip bottle. This gives you a range of the amount of ketones in your urine.
Record your results.
Be sure to check the expiry date on the test strips, to ensure that they aren't outdated. If so, purchase a new kit, and start again.
What should I do if I find I have ketones?
Small or trace amounts of ketones in the urine may mean that ketone buildup is starting. You should test again in a few hours.
Moderate or large amounts are a warning sign of diabetic ketoacidosis. Contact your healthcare team immediately if your urine results show moderate or large amounts of ketones.
How is diabetic ketoacidosis managed?
If you are diagnosed with diabetic ketoacidosis, it is very likely that you'll be treated in the emergency room or admitted to the hospital.
According to the Diabetes Canada clinical practice guidelines, treatment involves the following:
Fluid replacement. You'll receive fluids — either by mouth or through a vein (intravenously) — until you're rehydrated. The fluids replace those that have been lost through excessive urination; they also help to dilute the excess sugar in the blood.
Electrolyte replacement. Electrolytes are minerals in your blood, for example, sodium, potassium and chloride. The absence of insulin can lower electrolyte levels. Electrolyte replacement helps to help keep the heart, muscles and nerve cells functioning normally.
Insulin therapy. Insulin reverses the processes that cause diabetic ketoacidosis. You'll receive an intravenous infusion of short-acting insulin until the diabetic ketoacidosis resolves. Once blood sugar levels fall below 14 mmol/L, intravenous insulin therapy will be stopped, and your normal insulin therapy regimen will be restarted; you might also be given intravenous dextrose, to avoid hypoglycemia.
Diabetic ketoacidosis can develop very quickly, and can be life-threatening. If you suspect that you have high ketone levels, be sure to test your urine and contact your healthcare team immediately.