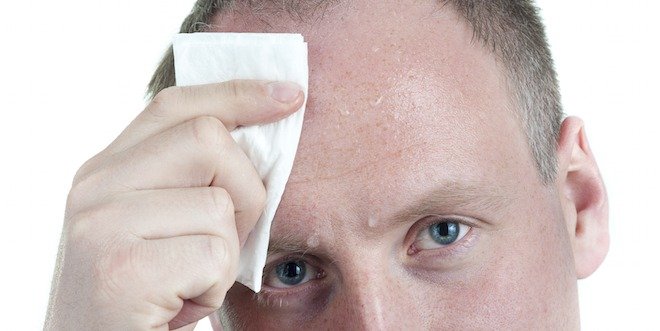 At Toronto Rehab's Diabetes, Exercise and Healthy lifestyle Program, patients gather around a large counter situated in the middle of the track, where they check their blood sugar after exercise.  Every week new discussions arise as people make new discoveries about themselves.  This is especially true when it comes to experiencing a low blood sugar, with or without symptoms. The knowledge that results from the patient conversations around the table is experiential learning in action. Let me share with you some of these patient interactions concerning physical activity and hypoglycemia.

Scenario 1:  Joanne's pre-exercise blood sugar was 9 mmol/L and, after 35 minutes of walking at a speed of 18 minutes per mile, her blood sugar was 3.8 mmol/L. Joanne takes Metformin 1000 mg twice daily. She felt well and did not want to take any extra glucose. She had noted similar blood sugar readings after her weight training exercises.  She has been very pleased and motivated to continue her exercise routine. She has also managed to lose 3Kg in the last 6 weeks. Her latest A1C 3 weeks ago was 6.3%.
Sitting next to Joanne is Linda, whose blood sugar after exercise was 3 mmol/L. Linda demonstrated classic signs and symptoms of hypoglycemia: shaky, sweaty and hungry. Linda took 15 g of carbohydrate in the form of juice.  Her pre-exercise blood sugar was 11mmol/L and she too had walked the same duration and intensity as Joanne. Linda takes Glyburide 10 mg twice daily in addition to Metformin1000 mg twice daily.
The following is an account of the conversation that ensued between the two ladies:
Joanne: "I never experience hypoglycemic symptoms because I take Metformin only, and eat regularly without skipping any meals. I also have learned that Metformin does not stimulate insulin production, but just makes the body more sensitive to the effects of insulin."
Linda: "I know it's Glyburide that's making me feel like this. It's only since I have been exercising regularly 5 days a week that I am experiencing low blood sugar reactions.  I get so hungry at times that I end up eating a whole bag of SkittlesTM without thinking, and I have gained 1.5 Kg in the last 4 weeks. I am convinced I should lower my dose of glyburide and I am going to call my family physician tomorrow to discuss my plan."
Linda has good insight. Glyburide typically is associated with hypoglycemia as it stimulates insulin production. A 2-ounce bag of Skittles™ contains approximately 60 grams of carbohydrate and four times the number of calories compared to a 15-gram glucose dose. Repeated management of hypoglycemia in this way   can lead to weight gain. Patients find it very frustrating when they are participating in an exercise program to improve fitness, and end up gaining weight due to extra calories consumed for the purpose of correcting low blood sugars.
Scenario 2: Chris has been living with type 2 diabetes for 20 years. He takes Humalog three times a day before each meal and uses Lantus at night as his basal insulin. He has a foot ulcer and neuropathy and has been advised to curtail his walking.  He uses an arm ergometer for exercise in addition to free weights. He has been experiencing hypoglycemic episodes, with blood sugars dropping to 3 mmol/L after exercise.  He treats his low blood sugar with 15g of carbohydrate from dextrose tablets.  Fifteen minutes later he is surprised that his blood sugar rises to 17mmol/L.  This had occurred a number of times. 
In search of an explanation for this experience, Chris decided to speak to his family physician to obtain a referral to a specialist.  Upon receiving this referral to a gastroenterologist, a number of investigations were performed and he was diagnosed with gastroparesis – a condition whereby stomach emptying is delayed. As a result, Chris is now being treated with medications for gastroparesis and was advised to delay taking his Humalog.  Had Chris not pursued this episode further he would have noted further deterioration of his diabetes control.
Scenario 3: At age 60, Loxley has also been living with diabetes for 20 years, similar to Chris, but has a strong fear of hypoglycemia after losing his father to one of these episodes. Because of his fear, he prefers to keep his A1c at 8% and a post exercise blood sugar around 11 mmol/L. He takes a lower dose of Novorapid  prior to his exercise.  Fortunately he has no eye, kidney, or nerve complications and his blood pressure and cholesterol medications are effectively controlling his hypertension and high cholesterol. At the moment, he has chosen to stick to his routine and is not considering a change.
In hypoglycemia, experiential knowledge of people living with diabetes tends to be unique and when shared contributes to greater self-efficacy.