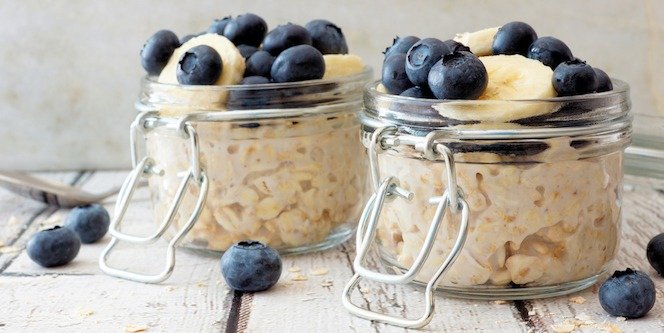 You've likely heard about the benefits of oatmeal in helping promote a healthy and balanced diet. After all, oats are low in sugar, high in fibre and have been linked to lower cholesterol and lower body mass index. But with the plethora of oat varieties out there, figuring out the best types of oatmeal to eat when you have diabetes can be tricky. Here's a look at the best oatmeal types to consider in your diabetes diet.
What's the deal with oat types?
Remember that not all oats are created equal. They all start off as oat groats (whole, unbroken grains) but are then cut and processed into different varieties, which affect their cooking time and nutritional value.
Most oats are a good source of fibre and plant-based protein. But some also have a lower glycemic index (GI) which means they'll have less impact on your blood sugar levels. Find more information on GI impact here.
When buying oats, always check the label to ensure you're getting the most benefit from your oatmeal. Be sure to store oats in a tightly closed container in a cool, dry place to keep them fresh.
What are the best oats for oatmeal?
Good option:Quick cooking oats
Glycemic index: With a GI score of 66 out of 100, these oats have a medium impact on blood sugars.
Description: Smaller and thinner than regular oats so they cook faster because they absorb water more easily.
How to prepare: Simply add hot water to the oats, mix thoroughly and wait two to five minutes before you dig in. 
Better option: Rolled oats
Glycemic index: At a 55 GI, these oats are a better choice than quick cooking varieties for sustained energy.
Description: Also called old-fashioned oats, this form of oats has been partially cooked so they take a little longer to prepare. They also have a more substantial, thicker texture than quick cooking oats.
How to prepare: Add oats to boiling water, reduce heat and cook 10-20 minutes, stirring occasionally. Cover and remove from heat and let stand a few minutes before eating.
Best option:  Steel-cut oats
Glycemic index: Lowest GI of all oat varieties so they are your best bet for a diabetes diet.
Description: It is the least processed oat variety, has a nutty taste and a bit of chew when cooked.
How to prepare: Similar preparation to rolled oats, but expect cooking time to take up to 30 minutes. Cut down the time by soaking these oats overnight in water, milk or a milk alternative.
What can I top my oatmeal with?
You can add all kinds of healthy ingredients to your oatmeal to give it a flavour boost. Here are a few options:
Milk or milk substitutes (e.g., almond or soy milk)
Yogurt
Fresh or frozen fruit (e.g. berries)
Nuts (e.g. chopped almonds), seeds (e.g. flaxseed, chia seeds), or nut butter
Grains such as quinoa, spelt or oat bran
Spices, such as cinnamon, cardamom or nutmeg
Honey (aim for no more than 1 teaspoon) or a splash of vanilla extract
Tips for making your best oatmeal ever:
Avoid instant oats: They are processed and pre-cooked, which depletes their nutritional value. Plus, they often come in flavoured varieties which have added sugar.
Know your ratios: The oat to liquid ratio will depend on the types of oats you use, but generally use twice as much liquid as oats when preparing oatmeal. For a creamier consistency, use more liquid.
Get creative with toppings: Oats go well with so many fruits, nuts and other toppings, you can easily switch it up from time to time. Try this delicious recipe with apples and walnuts. 
Make it ahead of time: Try making your oatmeal the night before so you can wake up to an instant breakfast. Here's a good recipe for an overnight muesli to add to your morning menu.
Oatmeal can be a great addition to your diabetes diet. Remember to read labels carefully and choose oat varieties that work with your schedule and will bring you the most nutritional benefit.