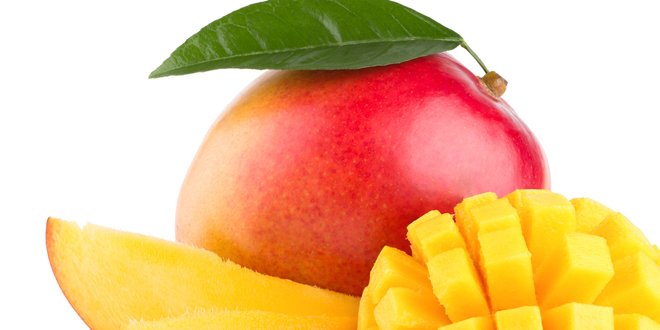 A tropical fruit that's deliciously sweet, the mango is lauded for its bright yellow flesh and unique flavor, along with a host of health benefits. Some research is also showing that mangoes may help in regulating blood sugar, making them a good fruit choice for people with diabetes too.
Here's the scoop on one of nature's best tropical treats, and how it can impact diabetes.
Why are mangoes good for you?
Loaded with vitamins, minerals and fibre, mangoes pack in the nutrients, making them great for boosting the immune system.
Mangoes contain enzymes to help with the breakdown and digestion of proteins so they're good for the gut too. Mangoes also contain antioxidants, which can delay or prevent damage to the cells, and even help prevent type 2 diabetes. They're also useful in controlling high cholesterol levels too.
How do mangoes impact blood sugar?
While 90% of the calories in a mango come from natural sugar, this fruit won't necessarily spike your blood sugar. That's because mangoes also contain antioxidants and fibre to slow down the rate at which your body absorbs the sugar into your bloodstream.
The mango also has a relatively low glycemic index (GI) a tool used to rank foods according to their effects on blood sugar. Any food with a GI under 55 is considered low. So one mango can contain 31 grams of sugar but its glycemic load is only 10 because its high fibre limits the sugar from rapidly absorbing into the blood. Here are more fruits with a low GI to consider.
Are mangoes safe if you have diabetes?
Yes, as a nutrient-filled fruit that has been linked to better blood sugar control, the mango is a good addition to a diabetes diet. However, portion control is key. If you have diabetes, start with a half cup of mango at first to see how it affects your blood sugar.
It's also a good idea to pair mango with a protein, such as a handful of nuts or a piece of cheese, which will result in a lower hit on your blood sugar than eating the fruit on its own.
How can I get more mango in my diet?
In addition to eating mango on its own, consider keeping some frozen mango on hand and adding it to your next smoothie. Trying pureeing mango to drizzle on some yogurt, or freeze some fresh mango in ice-cube trays for a cool treat on a hot summer day. Mangoes make a great addition to fruit salads too.
Consider adding mango to your savory meals as well. A mango salsa goes great with fish, shrimp or chicken. Or here's a tasty recipe for a Thai green mango salad. Adding mango pieces to kebobs can also be a fun twist on a traditional barbecue.
With all of its health benefits, consider the sweet mango a good addition to any healthy diet, even if you have diabetes.
Here's more info on how to make sure you fill your cart with plenty of fruits and vegetables—including mango—on your next grocery run.
Remember that not all fruits are created equal so choose wisely.