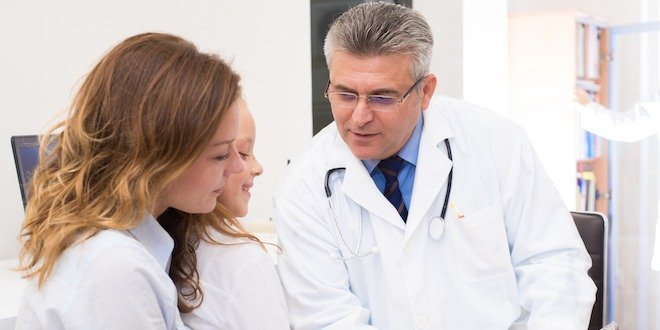 If you or your child are newly diagnosed with type 1 diabetes, it's completely natural to feel overwhelmed. Here are eight quick tips that you can use to help you take control.
Test your blood sugar regularly
People with type 1 diabetes should check their blood sugar levels frequently. The Diabetes Canada clinical practice guidelines note that self-monitoring of blood glucose is an essential part of diabetes self-management and should be done by people with type 1 diabetes at least three times per day, and include both pre-meal and post-meal measurements.
Your blood glucose testing results will help you and your diabetes healthcare team better understand and manage your blood sugar levels, which helps you prevent or delay diabetes complications. Learn more about when to check here.
Build a healthy meal plan
It's important that your daily nutrition plan contain a healthy combination of protein, fat and carbohydrate. The Diabetes Canada clinical practice guidelines recommend that 15% to 20% of a person's daily food intake should be composed of protein-containing foods. Fat intake should be between 20% and 35%, and carbohydrate intake should be 45% to 60%. Healthy eating keeps your blood sugar in range and also helps prevent complications of diabetes.
Practice carb counting
Monitoring carbohydrate intake is a particularly useful and important tool for people with type 1 diabetes, who must take insulin to manage their condition. By using the number of grams of carbs in a meal, you can figure out how much insulin to take. For example, if your healthcare team advises you to take one unit of rapid-acting insulin for every 10 grams of carbohydrate that you eat, and your meal contains 50 grams of carbs, you would inject five units of insulin to keep your post-meal blood sugar from rising above your target level.
Use exercise to help manage your diabetes
People with diabetes tend to be at higher risk for heart disease, and many studies have shown that physical activity can help with this condition. Exercise also benefits your diabetes control immediately: even something as simple as 30 minutes of brisk walking can help lower your blood sugars levels after eating. Find the type of exercise that you enjoy, and an activity regimen that suits your lifestyle, whether individually or in a group. Learn more about exercise management for type 1 diabetes.
Consider trying an insulin pump
Studies show that patients on pumps improve their A1C values and tend to have greater quality of life and flexibility relative to those who administer multiple daily injections of insulin. Though a pump might seem to be a scary undertaking, many people with type 1 diabetes – including children – are using insulin pumps more than ever before.
Work with your diabetes healthcare team
Your diabetes healthcare team will help you develop and stick to a diabetes management plan. This means having diabetes tests done at regular intervals, and checking in with your healthcare team. People with type 1 diabetes should have the following tests.
Test
How often?
–       A1C blood test

–       Blood pressure measurement

–       Review of home blood sugar records

Every 3 months
–       Kidney function test

–       Foot exam

–       Cholesterol and other blood fat tests

–       Eye examination

Every year
Control your stress levels 
It's well known that stress and lack of sleep can affect your blood sugar levels. While stress is a part of day-to-day life – whether you have diabetes or not – there are some coping mechanisms you can employ to keep your stress at bay. These include physical activity, relaxation therapy and breathing exercise. Getting a good night's rest (at least six to eight hours of sleep each night) can also help keep your stress levels – and your blood glucose levels – in check. Get ideas on how to cope with stress here.
Find support
If you're feeling overwhelmed or stressed, reach out to a trusted confidante. Friends and family members – the people who know you best – can provide generous support when you feel overwhelmed. Sometimes the best comfort comes from knowing there are others out there who are going through the same experience as you. Find the support you may need by connecting with a diabetes support group, either online or in person. Your healthcare team can provide you with some suggestions for in-person support groups.
Are you supporting a family member with diabetes? This article provides support for caregivers.